Creating music can be costly. There's always something that comes up you might not have planned for. The way to make the money back is by selling your tracks, but how do you get the word out? It's all about the promotion. Unfortunately, this can also come at a price, but it's impossible to get your music heard without the right backing…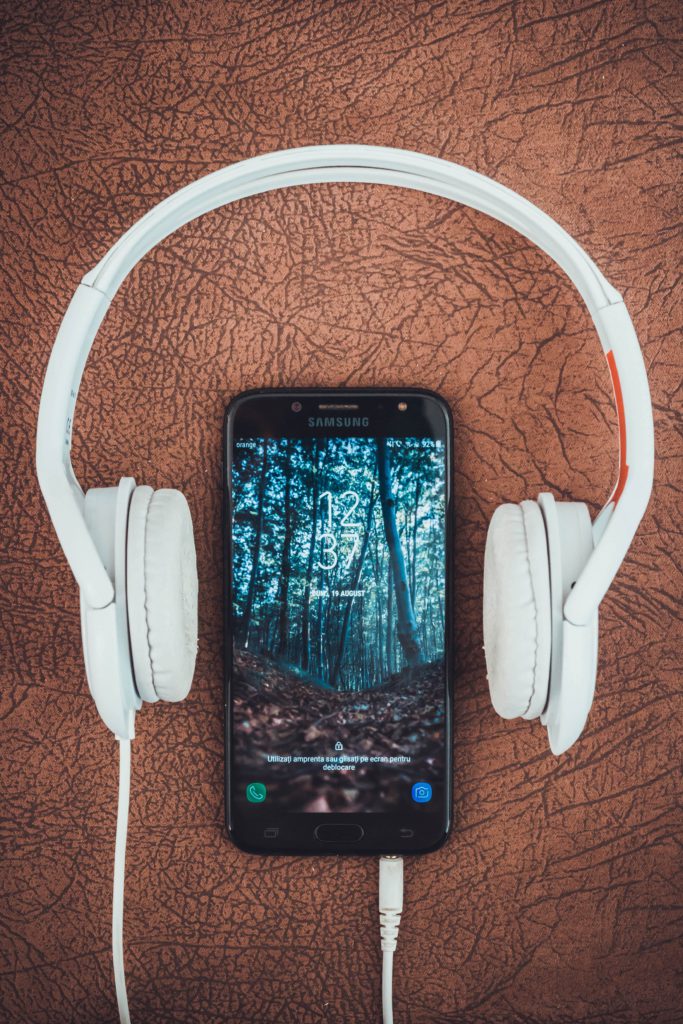 Never fear, PUSH is here
We completely understand the pressures independent artists face. Without a big team helping to prepare your release, it can seem really overwhelming. Everything falls onto you, from the planning, to the creation and promotion. That's why we want to make the process a little easier. We've made sure our Pre-save creation process is as simple as it can be.
What is a Pre-save?
To put it simply, a Pre-save is a feature that allows your fans to save your music ahead of it's release day. They can save it on their preferred store and then when your track goes live, it will be saved into their Albums. Pre-saves take some pressure off you as an artist because you don't have to promote various links and stores. All you need to promote is your Pre-save. It gives you peace of mind, knowing that when your release goes live, you'll already have listeners.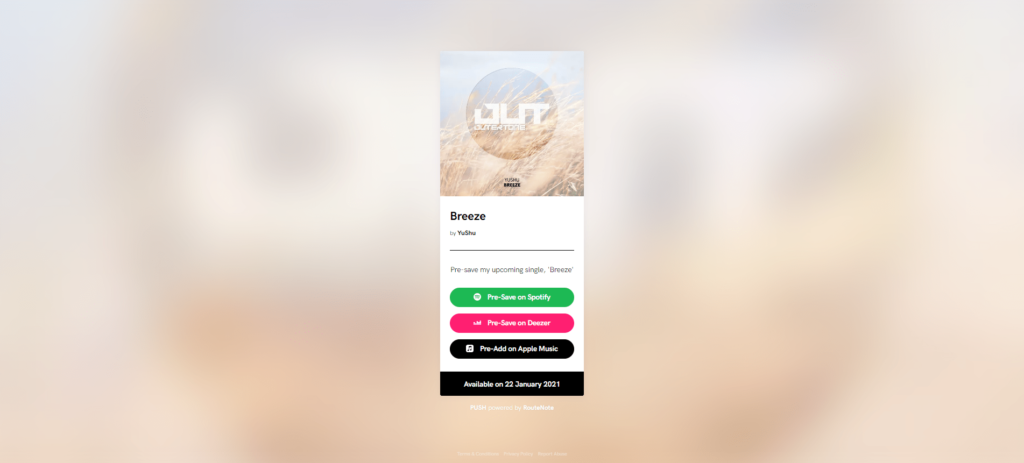 A Pre-save will help drive momentum ahead of your launch. Giving you a digital link which you can promote across all of your social media accounts. Ask your fans to share it to their platforms and keep the ball rolling. It's important to note that your links won't be accessible until the release has gone live. By this, I mean, your fans can head to their chosen store through your Pre-save and save the track ahead of its launch. However, they won't be able to view the track as it hasn't gone live yet.
The great thing about a Pre-save campaign is, you can see the analytics at the end of it. Keep on track with how it's helped you boost your release. This way you'll know just how to approach a Pre-save next time. You can see what worked and perhaps what didn't and with in-depth insights it will become a learning experience to make your next release even better.
How does it help independent artists?
Having a Pre-save takes a lot of the pressure off you as an artist ahead of release day. You can use it to promote your work. Share your Pre-save URL across all of your platforms and encourage as many people as possible to save your music. Once release day comes around, you'll have guaranteed streams and listeners. It is a great way of ensuring your release don't go unheard when it drops.
With a Pre-save being quick and easy to create, it's not something you have to dedicate too much time towards. You can even set up your social media posts ahead of time, so you're never without a post. This frees up time for you to focus on other avenues; such as pitching to music blogs, radios or other influencers.
We're focused on pushing (excuse the pun) independent artists to get the most out of their music. This is why we offer a completely free version, with no hidden catch. As an independent artist, it can be hard starting out. Companies will ask for money and sell you a dream. We don't want to be part of that. Our free model offers you one Pre-save campaign. This will help get you started with your upcoming release.
We offer an alternative plan which is £4.99/mo which compared to many of our competitors is a really small fee. With this you would have access to unlimited Pre-save campaigns. Why not give the free version a go first and then if it works for you, consider upgrading. Both plans offer the same level of support, our team are always here to answer any questions you might have.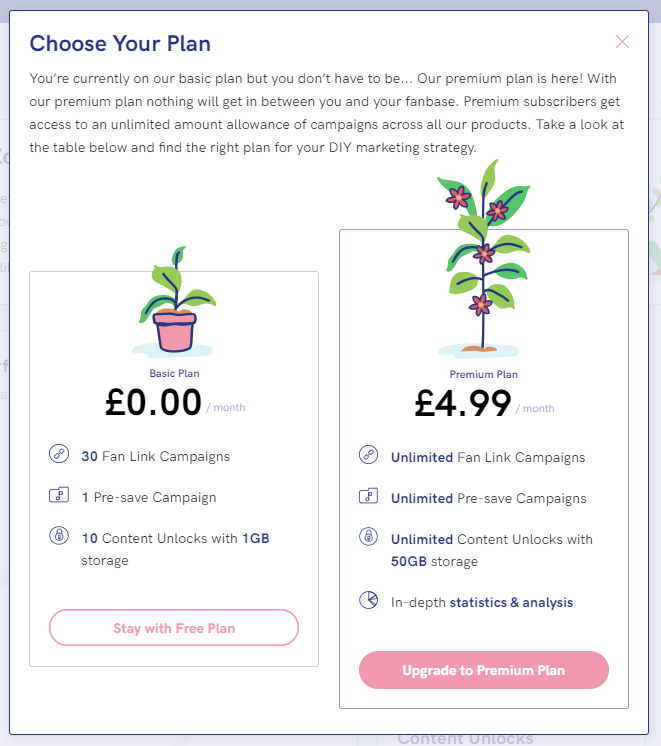 Our aim is to make life a little easier for all you independent artists out there. That's why we offer a completely free package with no strings attached. If you haven't already created one, try out a Pre-save for your next release. It will make things easier for your followers and potentially help you gain more fans because promotion will become a lot smoother. It's time to PUSH yourself (not sorry for that pun).