Sometimes we imagine the final product, but don't have any idea of how we're going to get there. When it comes to releasing music, your work can only be as good as your preparation. As they say, "fail to prepare, prepare to fail" and we're not down for that.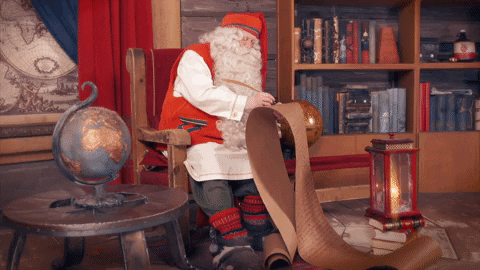 We're making a list and checking it twice…

Sorry, I promise I'll try harder with the jokes next time. When it comes to releasing music, it can be overwhelming trying to think of everything that needs to be done. As soon as you finish one task, another seems to creep up on you. This process is supposed to be fun though, so don't let it not be. We've put together a checklist for you below that you can refer back to when creating your new release. If you think we've missed anything, you can always let us know over on our social media pages!
Have you set a date?
Setting a release date is a really important step. It allows you to focus on the end goal. If you're collaborating with other musicians, artists, production or a label, it gives everyone a date to work towards.
It's a really useful way to ensure you don't drag things out. Without a release date, you could find yourself spending twice as long as needed to create your track because there's nothing restricting you.
Release dates are also important for promotion. If you can't tell your fans when your new music is going to drop, then how are they expected to stream it when it's out? Giving them a date means they can build up their excitement with you. They can also share all of your promotion ahead of your big day and encourage others to use your Pre-saves if you have them set up.
Artwork
Your artwork will need to be a main focus. Often it can be something people overlook as the music is where their concentration lies. Of course, your music is the most important part, but don't let you artwork be pushed to the side. People will see your artwork before listening to your track and if they haven't heard your music before, then they need to be drawn in somehow.
If you're planning to have someone create the artwork for you, maybe a graphic designer or a photographer capturing your artist image, then you will need to plan this. Checking they have the availability to create your artwork in the timeframe you have provided is one of the first things you should do. You don't want to be left with an unfinished or rushed project. Also, you want your artwork to reflect your release, so it is important there is enough time to achieve this. This links back to the idea of a release date. If you're releasing a single, we'd suggest around 3 months to prepare and create this. However, if you're planning something bigger, maybe allow 6-9+ months to ensure the product is perfect.
The music
Now, here comes the most important part. The sound. I'm sure by this point this has already been your main priority, and you've either created the track(s) or are well on your way to doing so. Have you thought about the formatting of your music however? Some distributors accept different files types, they may not all be able to allow your go to format. This is something you should check before trying to send your music over to them, otherwise you could find yourself running out of time.
If you require different versions, for example if your music is going to be played on the radio, then you may need a radio edit. It might be that you want a clean version of your song, and therefore you need to ensure this is ready to go for the same date. With physical copies such as, CDs or vinyls, you will need to give plenty of time for this to be created.
As I said, it's clear that the music will be the main focus when you're preparing your release. Don't forget about these smaller things though. Failing to cover all bases may result in a product you're not happy with.
Ensure you've got all of these things covered and most importantly, make the experience enjoyable. It's great having a release out there, but what good is it if you didn't enjoy making it?