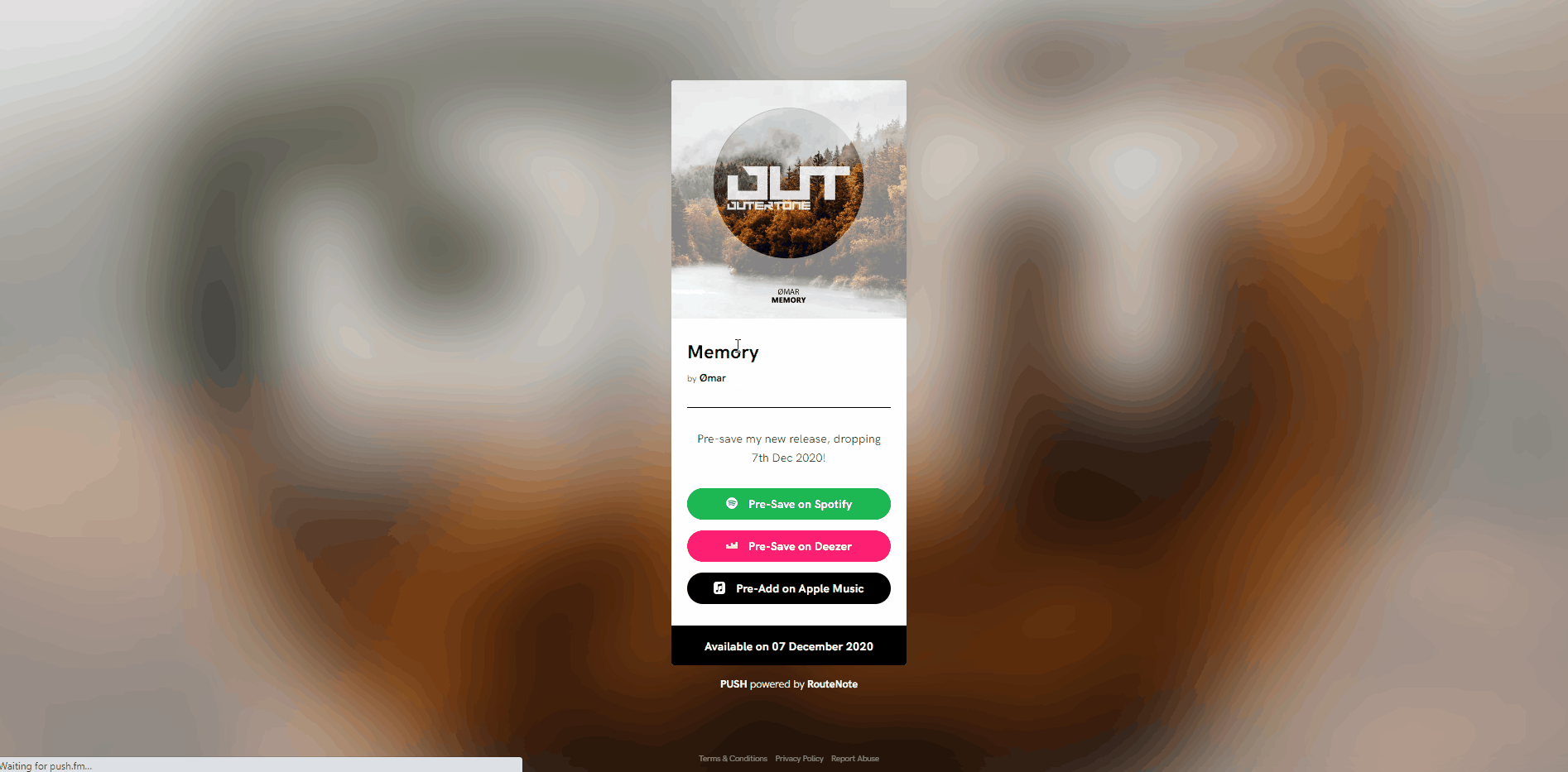 Despite being a new kid on the block, Pre-saves are incredibly powerful tools for independent musicians and labels. Find out how, with a bit of know-how, you can easily and efficiently promote your upcoming release.
Pre-saves are essentially the digital version of a pre-order. When fans Pre-save your release on streaming stores, it will appear in their library on release day. Employing these in your marketing plans is key to building momentum before release day. Read on to find out how to best plan and employ a Pre-save campaign to turn your new music into a streaming success.
Plan & prepare
💿 So first and foremost make sure you've got a finished release. This could be a single, EP, album or extended album; whatever you want.
📮 Next you'll need to choose a music distributor to get your music distributed to stores. We recommend our good friends at RouteNote who can get your music online totally free of charge.
📆 Last but not least, you'll need to choose a suitable release date. In order to run an effective campaign, we recommend choosing a release date at least 4 weeks from when you send your release to a distributor. The longer you leave means more time to create and share your campaign, along with more time for fan engagement.
Grab your URLs
Pre-save URLs are links to where your release will land on stores after it goes live and are required when making a Pre-save campaign. Unfortunately you won't be able to obtain these yourself as only music distributors will have access to the back-end of stores (where the URLs are made available).
Once your music distributor has approved your release and it's been sent to stores, you can contact them asking for your Pre-save URLs. Most distributors will send you these promptly, however if you're still waiting for these after 7 working days, get back in touch as there might be a problem with your release.
Make your Pre-save
Sign up or log in to PUSH.fm.
Navigate to

Create New Campaign

and click

Pre-save

.
Follow the instructions at the top of the screen, or check out our detailed How To.
Fill in your upcoming release's metadata and customise your link's imagery, description and URL.
Next, add your Pre-save URLs into the boxes. PUSH currently offers Pre-saves for Spotify, Apple Music and Deezer.

Once you're happy, click

Launch Campaign

.

Voila! You've made a Pre-save for your upcoming release.
Want to incentivize your campaign?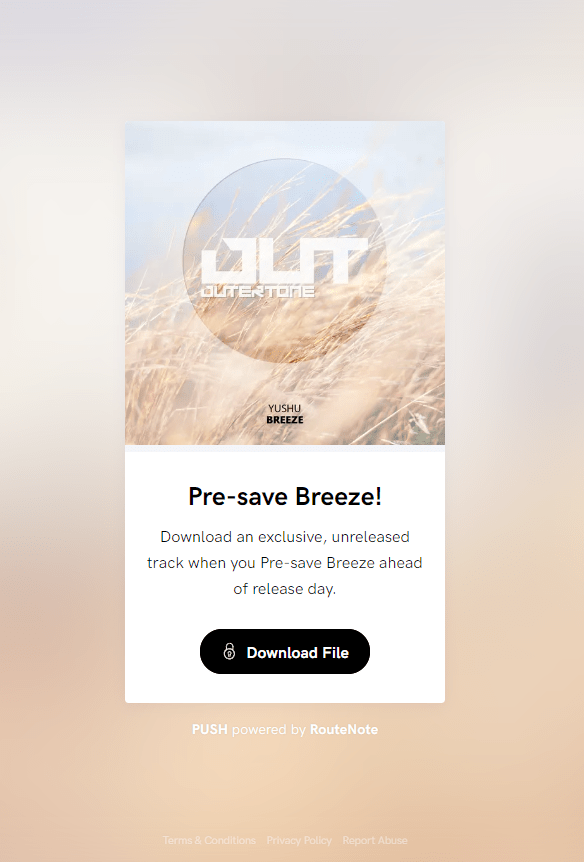 Rewarding fans that Pre-save your upcoming release can be a great way of giving back to your loyal listeners. Using PUSH's Content Unlocks you can add an incentives to tempt people into Pre-saving your track. You can offer whatever you want as a reward; try giving:
🎧 An unreleased version of your song or exclusive remix.
👛 A free download code when your release finally drops.
🖥 A high quality wallpaper of your releases' artwork.
👜Sample packs made out of unused elements of the track.
Share it
Now it's time to share, share, share; make sure you've shared it it on each of your socials and included it in each of your bios and mailing list (if you have one). When promoting your Pre-save campaign, remember to:
🔊 Include it in every post related to your new single or album. In every teaser, announcement or update about your release, make sure you include your Pre-save URL.
💐 Make your posts interesting. Include eye-catching imagery and well written textual content that matches your artistic vibe; anything to entice your fans to click on your link.
🛑 Don't overshare it. Oversharing any content or links too much can put people off. Try and reach a happy medium of sharing without going overboard.
---
And there you have it, you've completed an effective Pre-save campaign. Come release day you'll be able to see the fruits of your labour. Head over to PUSH to get started. Already completed a successful Pre-save campaign? Let us know if we've missed any tricks in the comments.