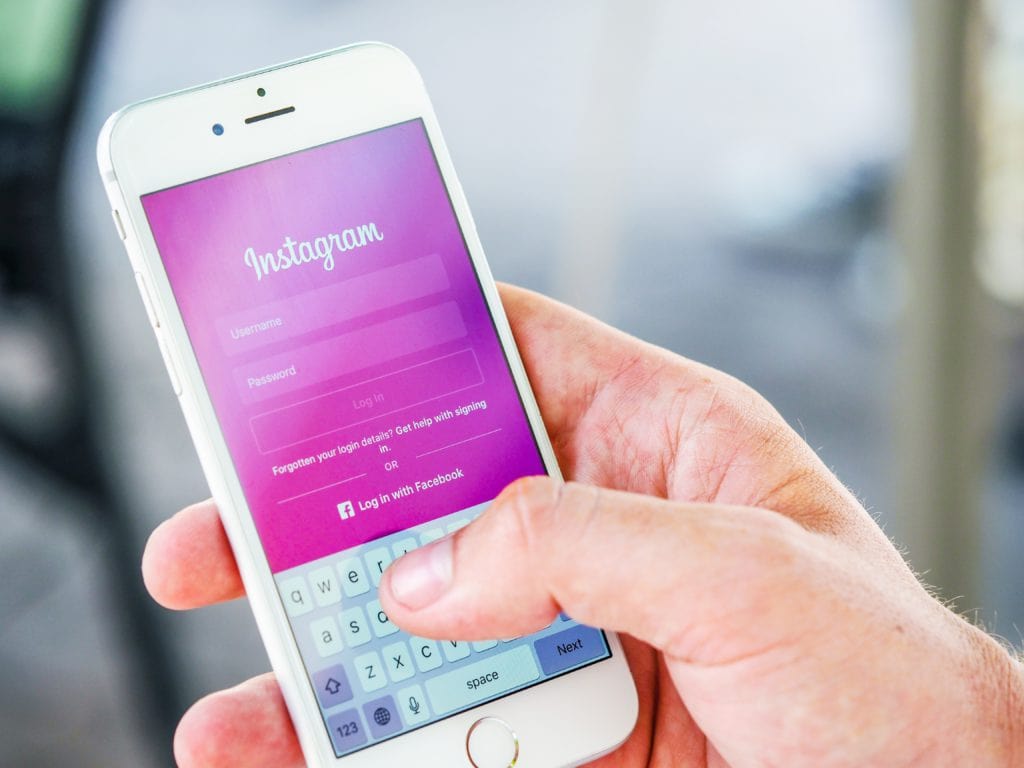 As you might know, Instagram only allows one link in your page bio. By using Fan Links, you can package as many links as you want in one URL; allowing you to promote multiple links to your content.
One of the best ways to make the most of your Instagram bio is by optimising your bio link. Instagram only gives you the option to include one link in your page bio, so how do you choose what to include? Using Fan Links you don't have to choose your one most important content or platform; you can include them all.
How to make a Fan Link
Create a PUSH.fm account or log in.
Navigate to

Create New Campaign

, and select

Fan Link

.
If you're promoting a music release, enter your release URL in Step 1. If not, leave blank and click

Next Step

.
In Step 2, you can:
📛 Name your Fan Link and add your creator/brand name.
✨ Add a feature image (either JPG, PNG, GIF or SVG).
📝 Personalise your Fan Link URL.
After you've moved on to Step 3, you can add as many links and platforms as you want.
If you don't find your preferred platform or social on the list, add your own!
Once you've moved on to Step 4, you can name your Fan Link. This will only be visible to you and not to your fans.
If you're happy with how it looks and the links you've included, you can launch your Fan Link by clicking

Launch Campaign

.
Last but not least, give your Fan Link a test and make sure all the links are working. If they're all working you're ready to put it in your Instagram bio.
🔍If you're looking for a more in-depth step-by-step, check out our How To.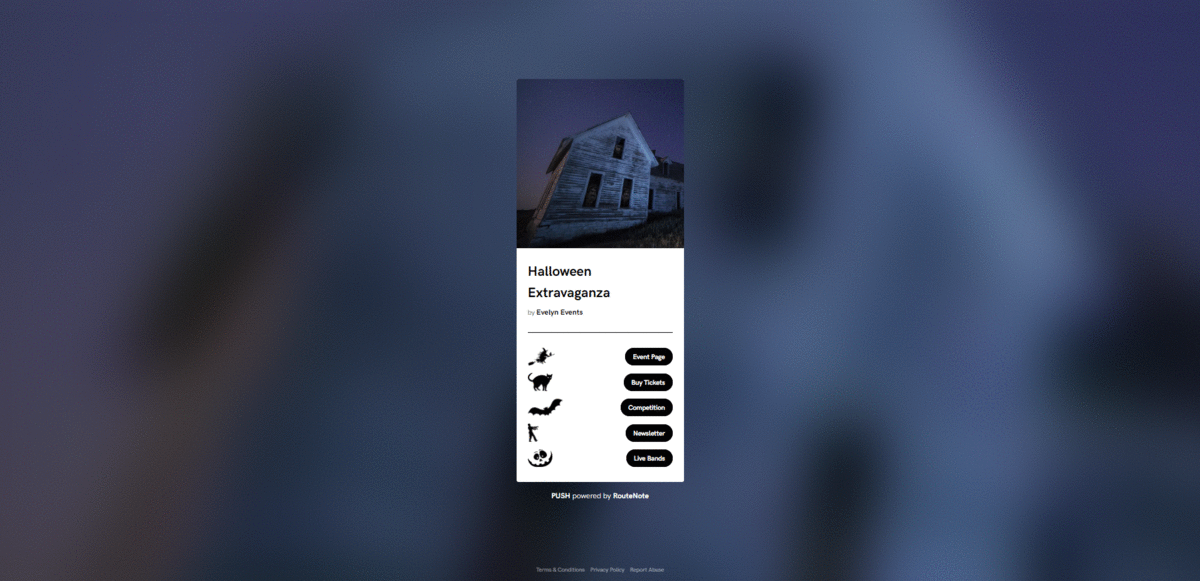 How to add your Fan Link to your Instagram bio
Log into your Instagram account and navigate to your profile by clicking on your profile icon (top right of the screen on desktop, and bottom right on mobile).
Click on the button that says

Edit Profile

.
Copy and paste your Fan Link URL in the Website box.
Click

Submit

, and you're done!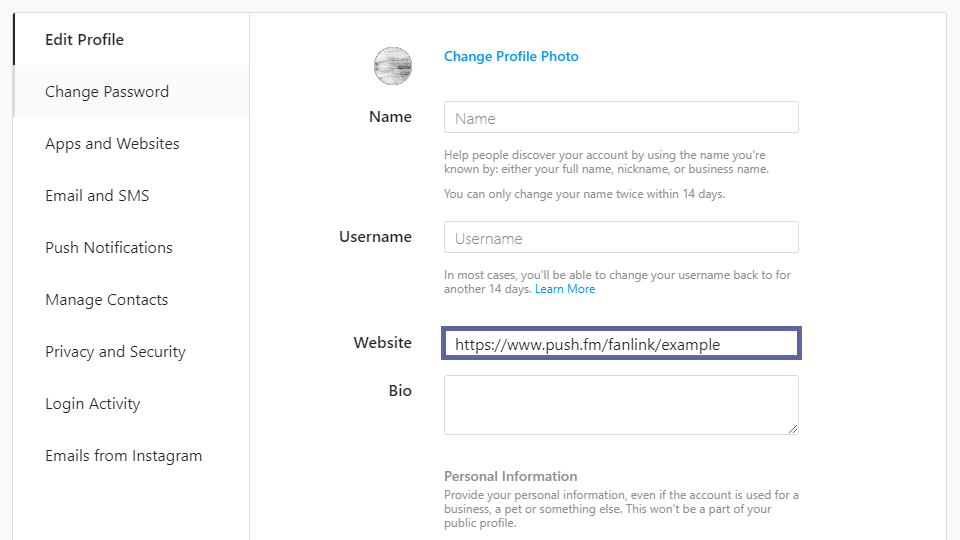 ---
So there you go; now you know how to make the most of your Instagram bio link using a Fan Link.

The best part is, unlike other competitors, you can make up to 30 Fan Links absolutely free using PUSH.fm. If you find yourself nearing your allowance, you can upgrade to our premium plan for only £4.99 a month.