It's release day and your new song is live. But where do you start when it comes to promoting it effectively?
Marketing a new release may seem daunting but if you know how to tackle it, it's a walk in the park.
It goes without saying that making good music, and enjoying the music making process should be your primary focus. However, what's it worth if you don't tell the world about it? DIY marketing is a key skill for independent musicians in this current climate. Read on to find out how to effectively market your new release and ways of honing your promotional skills.
Social media visuals

A great way of promoting your new release is to visually update your social media. Spend time designing and adding new cover arts, profile pictures and post images that all contain imagery promoting your new release. Try:
💿 Uploading your release artwork as your socials' profile pictures.
📸 If available, use from a photoshoot that embodies your new releases' theme and aesthetic.
🚧 Simply uploading a cover art with text saying "OUT NOW" or similar.
---
Fan Links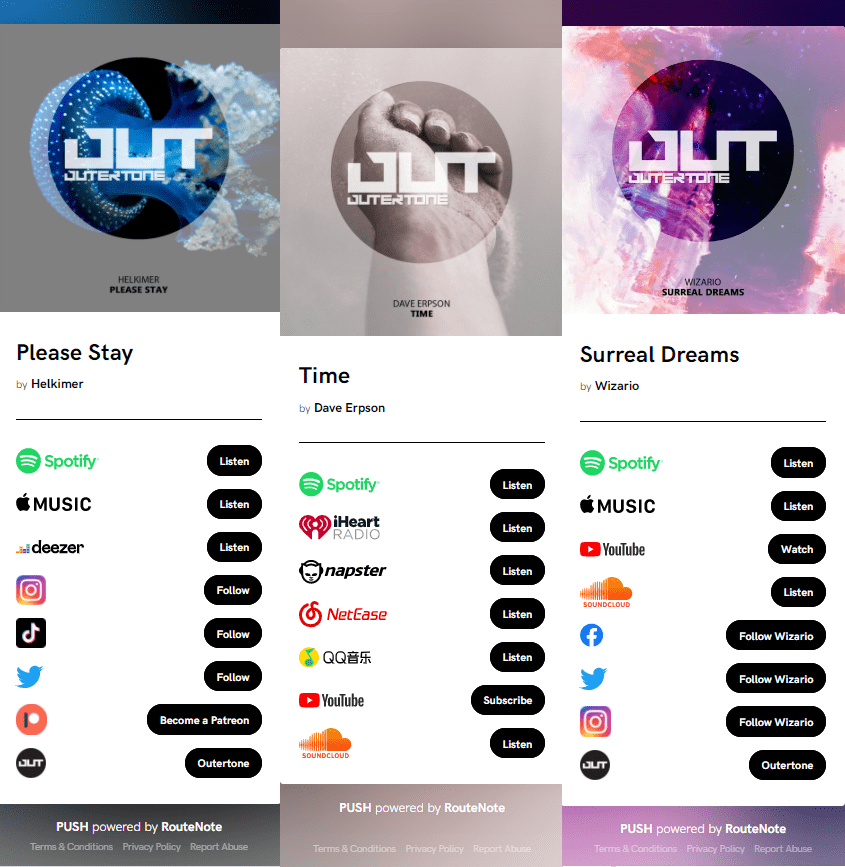 Fan Links are an essential and fool proof way of promoting your new release. They are a sharable landing page that contain all of your links in one place. The link URL can be shared on socials, placed in bios and descriptions and embedded in websites. By clicking on your Fan Link URL, fans can navigate their way to their favourite streaming platform or social media quickly and easily.
🗻 Load it up with links to your new release on all the platforms your audience will likely need.
🌵 Link your social media in there too. This increases your changes of extra likes and follows.
👁 Make sure your imagery is eye-catching, and your metadata and link name is descriptive. This will encourage fans to click on your link and let them know what you're promoting.
Learn how to make then for free using PUSH.fm here.
---
Shares & comments
Even though this guide is about promoting your release yourself, we lied slightly. Post interaction from others is hugely beneficial. Any likes, shares and comments are your best friend. Social media algorithms increasingly prioritize posts with good engagement, such as likes and shares, in people's feeds.
🤲 Make sure your social posts about your new release are engaging, which in turn, will increase fan interaction. Maybe tell your fans what your song is about, or how it came into fruition?
👩🏽‍🤝‍👩🏼 Ask your friends to share your new release, or to add comments to your post. The more the better, and the higher up your post will appear in people's social feeds.
⏰ Think about when you're going to write your post about your new release. Evenings and weekends are times when your audience will likely have more free time to browse socials and listen to your new track!
---
Press & blog coverage
Reviews and features are ideal for pushing your new release beyond the reach of your social media and word of mouth. Getting these placements can prove challenging on your own, but approaching blogs and websites in the right way will make it much easier.
🧪 Research the blogs/websites you're planning on contacting. You'll be wasting your time asking for a feature from a blog specialising in triphop if you're a trap producer.
📮 Spend time writing that email/message and make sure it's personalised to each person. You're very unlikely to receive a reply to a impersonalised, copy and pasted message.
📨 Some blogs/sites will receive hundreds of emails a day. Keep your message direct and to the point, but ensure you still include enough interesting info about you and your music.

If successful, these writeups can prove even more useful; use specific quotes and credentials from these reviews and features in your future promotional material.
---
Radio play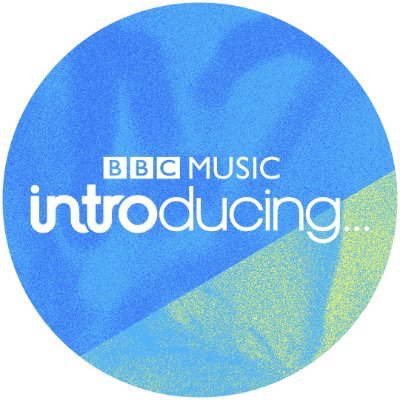 Radio play not may be your first thought when it comes to promoting your release, but it's still a great discovery tool for potential audiences.
📌 Start by approaching local radio stations; they are much more likely to play your track than the big wigs. Plus, you can network with local radio hosts whilst you're at it.
🤬 If your song has swearing in it, make a clean version of the track that's suitable for radio.
🧐 If sending emails to radio stations, keep the previous pointers in mind; keep it personal, to the point, and research research research!

If you're a UK-based artist, you can upload tracks to BBC Introducing for a chance to be played on local radio.
---
Videos
Videos are increasingly playing a larger part in promoting new releases. Social posts with videos are much more likely to be interacted with than walls of text and links.
🖥 Upload videos of your new song to social media, or a snippet if an album. Videos on social media are becoming a bigger market so it's important to tap into. This doesn't have to be fancy; your album artwork accompanied by music will do the job.
🤩 If you want to go further and have the resources, make a visualiser or a lyric video for your new music. These are more engaging than a video with a still image and provides an opportunity for you to show off your artist vibe and aesthetic. Check out Flume's wicked (but rather costly) album visualiser below.
👑 And if you want to go the whole way, make a music video. Music videos are great at keeping the momentum going on a new release. And, they don't have to be expensive too, check out NME's list of low budget music videos.
---
There a variety of ways you can push your new release on a budget and still be effective. PUSH users get access to all of our tools (Fan Links, Pre-saves & Content Unlocks) for free. Sign up for a free account at PUSH.fm.