Pre-saves are the new pre-order, enabling fans to save their favourite upcoming releases to their libraries on release day. By learning how to read your Pre-save insights, you can use them to guarantee a successful release day.
Understanding Pre-save campaign performance
Pre-saves are the digital equivalents of pre-orders. Fans can pre-save upcoming releases on streaming services so they're automatically added to their library on release day.
They are perfect tools for boosting streams, building momentum and guaranteeing valuable engagement from your fans on release day.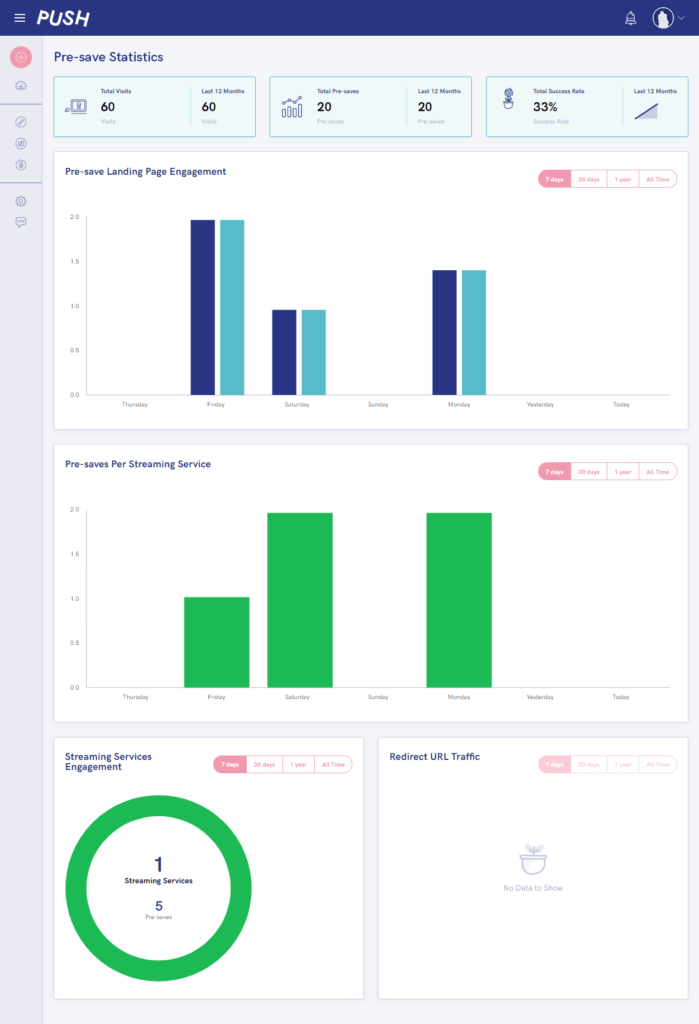 You can find this view by heading to one of your individual Pre-save campaigns, and then selecting view performance data in the ellipsis '⋮' menu. This interface shows you the performance of your selected Pre-save campaign and how many of your fans have pre-saved your upcoming release.
---

The top bar shows you the campaign's total visits, Pre-saves and success rate. Alongside these stats are that statistics from the previous 12 months. This means you can easily see how your campaign has performed over a longer period of time.
To view your campaign's performance over a shorter time period, you can use the following:
Landing page engagement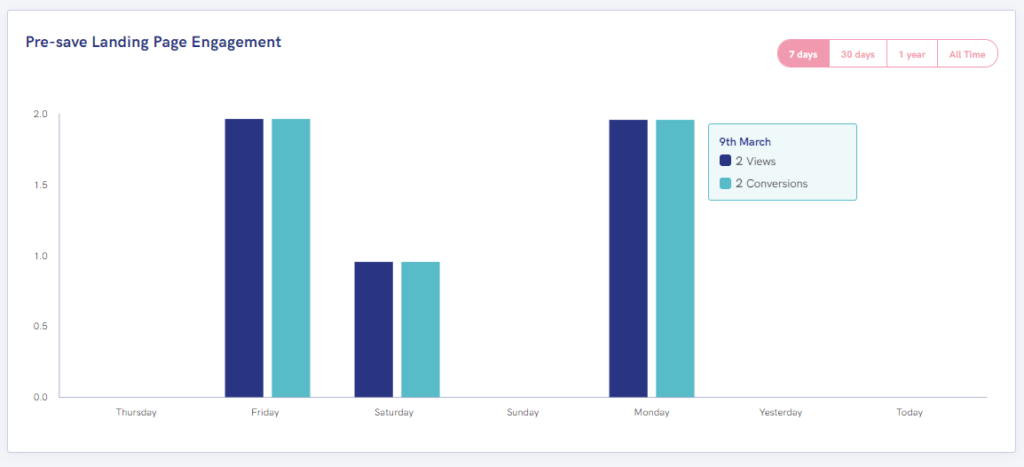 Landing page engagement – See how many views and conversations your Pre-save campaign has received. There are different time frames you can view your performance in too; either the last 7 days, 30 days, 1 year or all time.
Ideally, everyone that visits your Pre-save landing page will Pre-save your upcoming release. This shows you that your fans are eager for your new music and are wanting to engage with it come release day.
Pre-saves per streaming service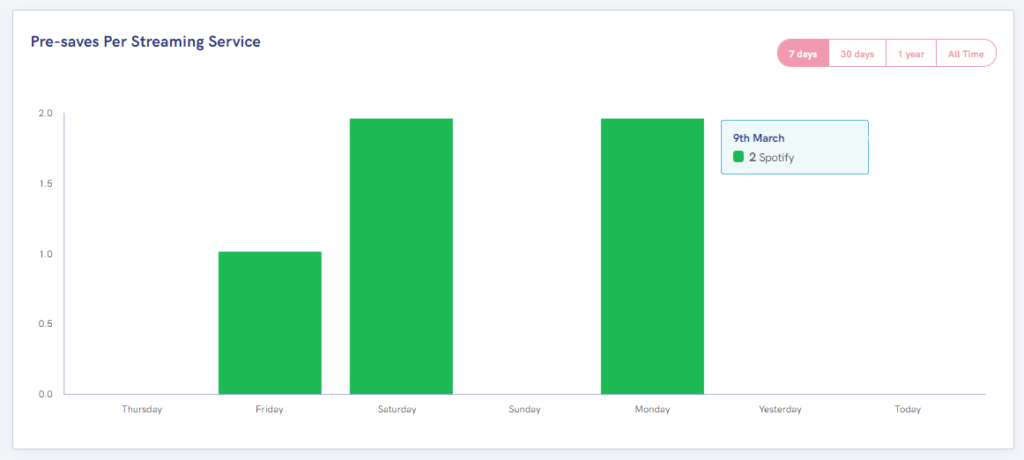 Pre-saves per streaming service – this offers a break down of the stores your fans have pre-saved your release on, and when it occurred. In the same way as before, there are togglable time frames for you to view.
See which stores are most popular with your fanbase and where it's likely you'll have a good listener head start. You can also see what days/weeks/months were most popular for Pre-saves.
Streaming services engagement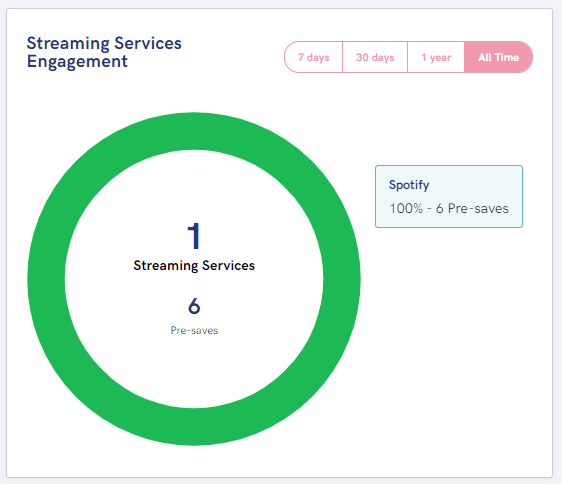 Streaming services engagement – This progress chart gives you a visual breakdown of the which services your fans are Pre-saving your release on and how many total pre-saves your release has had.
This is great for seeing the preference of musical platforms your fans have; whether Spotify, Apple or Deezer are their favourites of the bunch.
---
Pre-saves are available for free to PUSH users. You can make 1 active Pre-save totally free or charge, which is increased to 5 if you connect a RouteNote account.