So you want to make a Pre-save before your new music drops. However, where do you get hold of your release URLs before your music has even dropped?

What is a Pre-save?
Incase you're not fully versed on what a Pre-save is, it's essentially a digital pre-order. A Pre-save allows fans to 'save' a release so it'll automatically land in their library on release day.
The more fans that Pre-save your release, the more libraries your music will land in and the better your chances of release-day success.

What do you need to make a Pre-save?
First and foremost, you'll need to have uploaded your music release to your music distributor, and it must have a release date in the future.
It's best to aim to upload your release to your distributor at least 4 weeks before the release date. This allows time for it to be approved and sent to stores, you to obtain your Pre-save links and you to run a success Pre-save campaign.
Once your release has been approved and sent to stores, you can contact your music distributor for your Pre-save URLs. These are the links to where your release will land on stores once release day rolls around and they are essential for making your Pre-save.

How do I get my URLs?
Pre-save URLs are obtained through your music distributor as they are responsible for sending your release to stores and making sure it lands properly.
RouteNote users
If you use our partner RouteNote, you can fill in a form to obtain your URLs. After logging into your account, navigate to Artist Services –> Marketing –> URL Requests.
URLs can take up to 2 weeks to send out. If you're still waiting for your URLs after 2 weeks, contact their support team at [email protected] along with your UPC and username.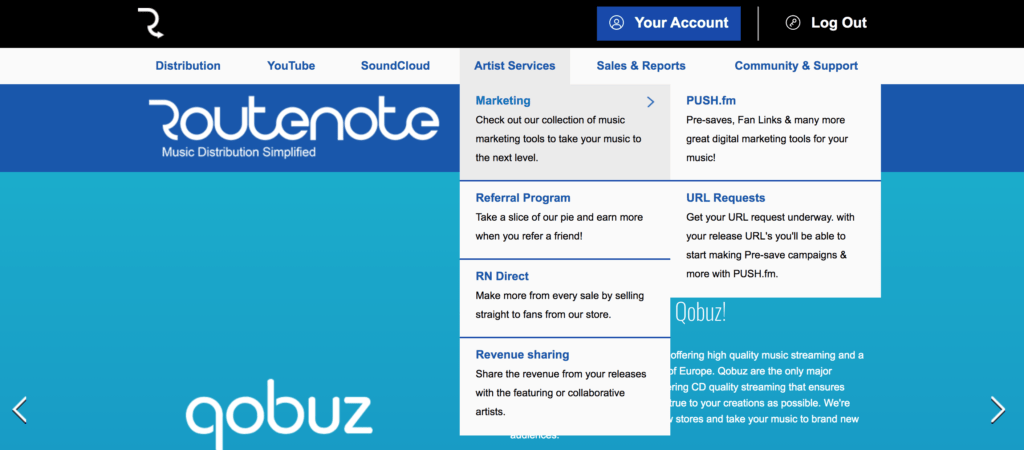 Other music distributors
Each music distributor will have their own process when it comes to obtaining and sending you your Pre-save URLs. It's best to contact your music distributor asking them what their process is.
Please keep in mind that no matter which distributor you use, it commonly takes up to 2 weeks to obtain your Pre-save URLs. Make sure you leave plenty of time before release day to run your Pre-save campaign!

What next?
Now you've got your Pre-save URLs, you're ready to make your Pre-save! We've created an easy-to-follow guide to making your first Pre-save, along with a guide to running a successful Pre-save campaign.