It can be incredibly infuriating trying to hit the 1,000 follower target in order to add a clickable Bio Link. However, small businesses, worry no more because we're going to show you how you can get around this!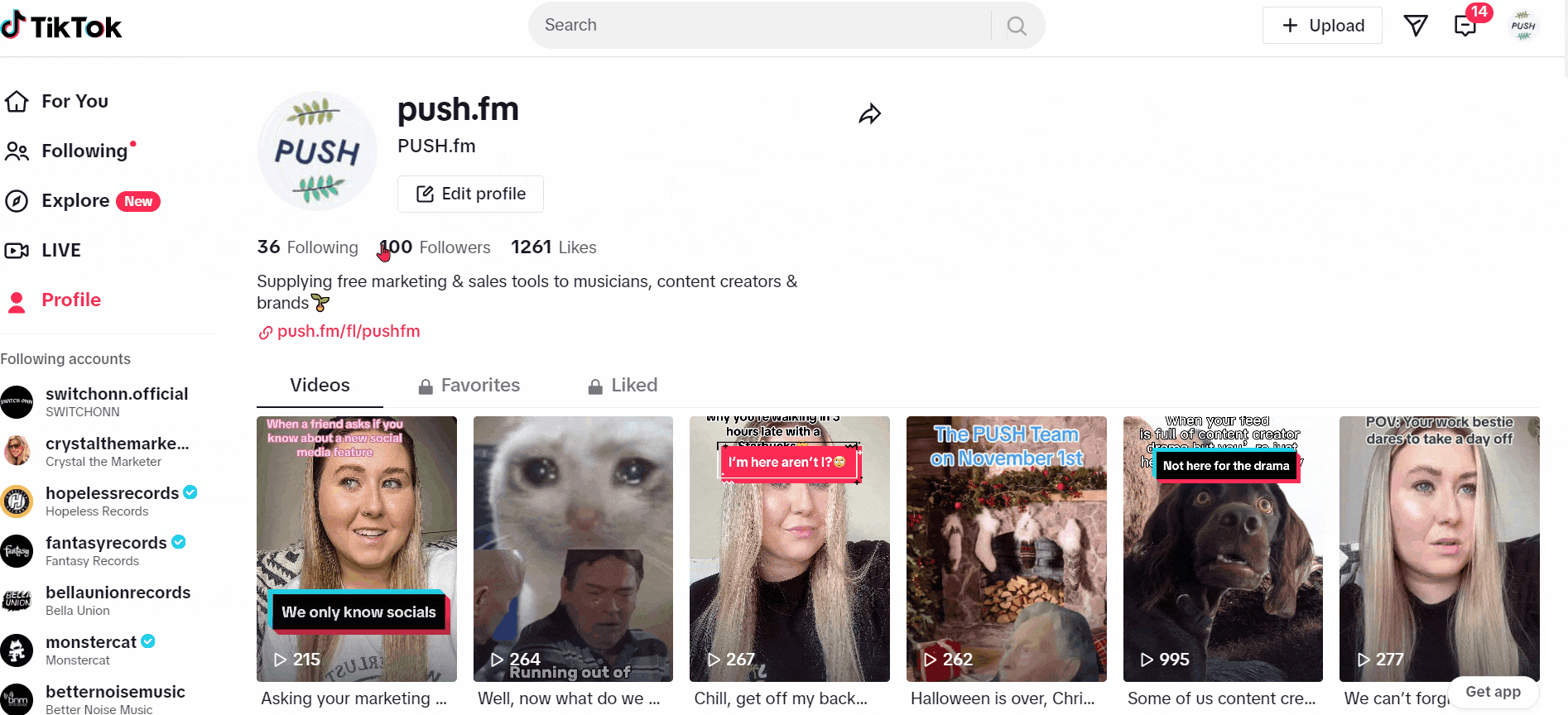 If you look at the GIF above, you'll notice we definitely don't have 1,000 followers. This is quite sad, actually, so please make us happier by heading over and following us for some ridiculous but relatable content. Pretty please… Ok, enough begging, let's get into the reason you're here. To find out how you too can add a Bio Link with less than 1k followers.
So, you might be aware of the normal TikTok rule. It involves hitting 1,000 followers before you can go live, or add a clickable URL to your account. It seems to be the magic number, everything a creator needs can only be accessed once they hit the big numbers. But, how can you get to 1,000 followers if you can't use the tools that help you grow?
Going live is huge for audience retention. People love tuning in to live videos, seeing various creators share their unedited, raw life. However, it's almost gate kept. Possibly because TikTok want to be more cautious about those who can access certain features, and therefore the creative needs an audience before they can get started.
How to add a Bio Link to a TikTok account with a following of less than 1K
So, if you don't meet that requirement, there is a loophole. You will need to meet a separate requirement, but this will be achievable for many smaller accounts. Those who have a TikTok account for their small brands or businesses might be able to add a Bio Link. The following requirement isn't applicable to businesses.
Instead, you will need to provide evidence your business is real. TikTok will ask you for a business ID, which you will need to supply in order to continue. Once you've submitted this, along with your company information, you will need to wait on TikTok's response. If approved, you should then be able to add your website URL, or Smart Link.
Head to Edit Profile found above your TikTok bio
Click Website
Follow TikTok's prompt for inputting your business information and ID. You might need to submit photographic evidence of a business document for confirmation
Await TikTok's review
Add your website to your Bio Link
You will need to have your TikTok account on a creative or business mode to be able to start this process. Normal user accounts cannot add a business function. TikTok will allow Bio Links for legitimate businesses, which is why they often need evidence of your company. If you have a business, you don't need to worry, you should be approved for a website URL.