Brands and businesses have been using QR codes for quite some time. They usually direct you to a product or service they offer. But, have you considered using them as a creative? Promoting music, or to sell your artwork?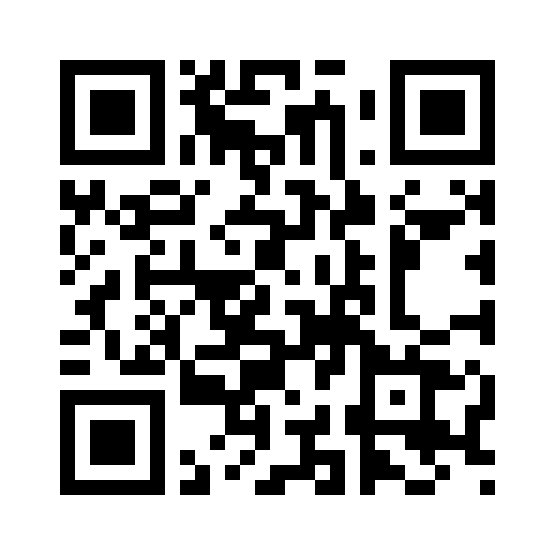 A QR code can be used for any niche. Whatever you're trying to promote or sell, can be turned into a unique code. Each QR code is different from the last. They're made up of small pixels, and their specific makeup is unique to each code. When scanned on a smartphone camera, you will be taken directly to the website, link or product being promoted.
1. On film/event posters
Using a QR code on a film poster is a brilliant way of engaging passers-by. They'll see your promotional material and if it catches their eye, they'll scan your code and be taken to your film listings. You could attach times that the film is showing, or perhaps a trailer giving further insight into the storyline. A physical product could have them online in seconds.
Once they're online, they're far more likely to purchase event tickets. They'll learn more about the event and see your best bits. An event QR code could take people to a Smart Link containing a direct link to purchase tickets, as well as all your social media presence, showing them your previous events and what they can expect from you this time.
2. Music artist promotion
As an independent musician, you rely fully on your promotional material. The further you can spread the word, the larger your audience will grow. It's extremely challenging to start from scratch. Why not help yourself out by sharing a QR code? On every piece of marketing you do, attach your QR code. The code can take people directly to your tracks.
Try creating a Fan Link through PUSH.fm. They're completely free, customisable Smart Links that combine all of your streaming links in one place. You can also attach your social media accounts to this URL. Through PUSH, you can generate a free QR code for your Fan Link. Making marketing yourself as a musician so easy!
3. By recipes or in magazines
When you have a recipe written down either on a website, or in a book, you could consider adding a QR code. Perhaps this code could take readers directly to a video tutorial. Or, if you often work with a particular company giving out discounts, and have your own referral code, you could add in a QR taking readers to the site to purchase through your referral link.
Magazine QR codes could also take readers directly to purchasing options. Whatever is being advertised in the magazine can be included within the code. Get brands to pay for their printed advert and include a QR code making it easy for the reader to find their website. Anything from makeup, to car parts, theatre tickets and more!
4. As business cards
Why not be extra quirky and give nothing away through your business card? Leave people wondering out of curiosity what it is that you do. They'll be far more likely to scan the QR code because nothing else is printed on your business card, and they'll be keen to solve the mystery. When they scan your unique code, it could take them to a Portfolio Link.
Once they reach your link, they'll be able to see your CV, your social media accounts, and all other information you want to share. You can show them previous examples of your work. It could be the thing that makes you stand out when people are choosing between you and your competition. Again you can set this up for free through PUSH.fm.
5. Sustainability within brands
Any sustainable brand will want to promote this within all areas of their products. A clothing store might add labels to their clothes which when scanned show the customer exactly what materials the items are made from, and where these materials were sourced. This is a great way of keeping the customer in the loop, which would be appreciated.
Likewise, QR codes are great ways to offer receipts, or brand information without printing multiple receipts and promotional material. Reducing the use of paper wasted is a huge must for sustainable brands, and QR codes are a free way of doing this. The information within them can be changed whenever, so you can always stay updated.