When you first branch out on your own it's incredibly daunting. Where do you start? What boxes must you tick before getting started? How do you attract clients? We're here to help with those doubts.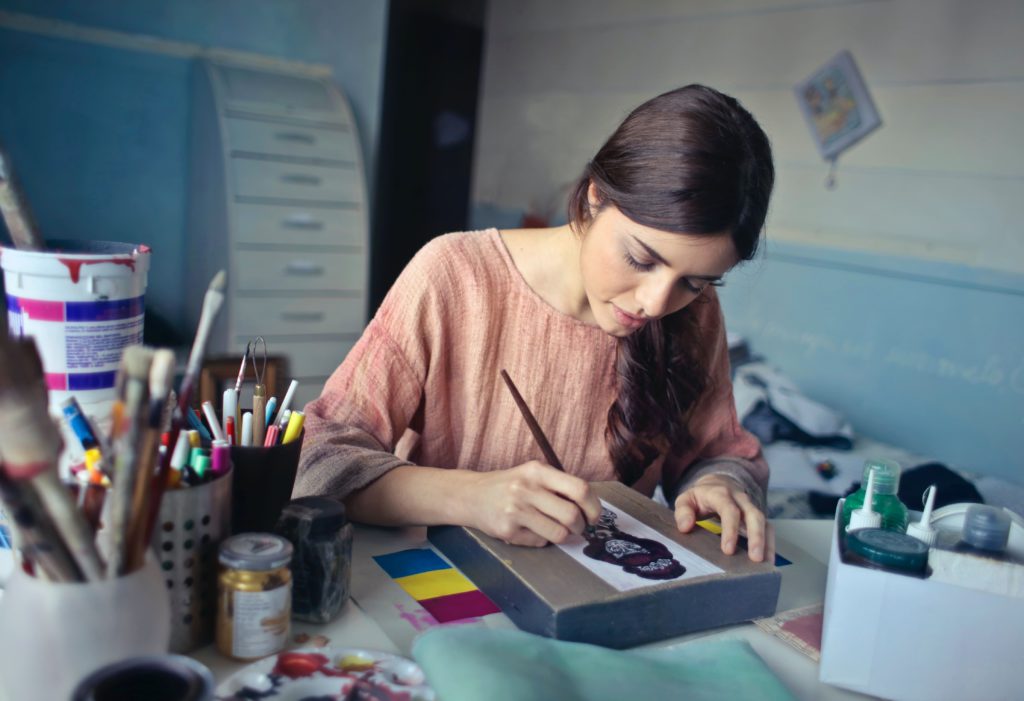 With the rise of the pandemic, more and more people were forced to stay indoors. Many jobs were put on hold, and typically people had more free time to explore their passions. With this came so many small independent businesses, a lot of which are still standing today. It gave people the push they needed to explore their desires.
Previously, people were often met with fear. The fear of failure. Or the fear of their business being unsuccessful and them not being able to pay their bills. There's a lot more that goes into planning to go solo than many consider. However, they say, if you never try, you'll never know. So, allow us to help with the first steps to getting your business off the ground.
1. Decide on your idea
Find a clear niche, and expand from it. You need to be 100% passionate about your topic choice before moving forward. Choosing something because you think it might make money is great, but you'll soon lose any love for it and your products will suffer because of it. Becoming your own boss should turn your hobby into a career.
If you're creating your products just to pay the bills, you might as well be working for someone else and take the pressure away. Creating your own business is a way to work with the tools you love every single day. Find your niche and really think about how many version you can have of your products. Is it enough to create a business?
Will it sell? Who will your target audience be? Is the market already saturated, or is there a gap in the market for the type of product you're offering? If not, can you adapt your products in a way that your competition hasn't? Research your competition heavily and see where they're going wrong, as well as how they excel and use these points for your own business.
2. Create a business plan
Sit down and carefully map out your plan. Consider long term goals as well as short term ones. It's important to have both because striving towards 10,000 customers is great, but it isn't achievable in a short time period and therefore, you need to set yourself smaller goals to reach, otherwise you'll become disheartened when you aren't smashing targets.
When creating your business plan, create it in a way that you could pitch it if needed. This will allow you to hold yourself to a professional standard. You'll need to cover all bases rather than cutting corners. Perhaps one day you will need to share your business plan with an investor. It's best you get used to this level of planning from the beginning.
Those without a business plan are preparing to fail. It needs to be strong, without holes. The stronger the business plan, the more likely you are to succeed. It's there for you to follow and adapt along the way, and therefore you should be regularly referring back to it. Set yourself 5 year goals, where do you want to be by then, and how are you going to get there?

3. Find the funding
Whether your business requires expensive equipment or just lots of small supplies, you'll need the funding to get started. This doesn't always mean bank loans. Perhaps you just need to start saving ahead of time. Putting money to the side each month and slowly collecting the resources you need to start creating products.
If you're creating physical products, you'll need to have stock before launching your brand. Otherwise, you can't fulfil orders easily. Therefore, you'll need to collect the resources you'll need and start creating before marketing your work. That way, when someone purchases your product, they won't need to wait for too long before receiving it, resulting in positive reviews.
You might need a bank loan to collate your equipment. If this is the case, you'll need to ensure your business plan is strong and secure. A bank will find holes in any plan that hasn't been triple checked and won't part with any money. These things take time too, so make sure you get in early and allow yourself time to wait for your loan to come through.
4. Generate resources
Linking back to the previous point, once you have your funds in place, you need to start collecting the resources you need. If it's a physical product you're selling, ensure you have enough of the product to get started. However, try not to buy too much in the beginning, in case you need to make changes further down the line.
You don't want to be left with lots of products you can't sell because this will start you off on a huge loss. Finding the right balance can be tricky, but it is important you do so. It's better to start with not enough, than too much because you can always build up. Don't forget, you'll need the products to be able to market them too.
Whether it's an online product, or a physical item, you will need to ensure you have photographed and shared your work in order to be able to sell it. Therefore, having a variety of your products ready and shareable is vital before starting any small business. Consider showing various options in different scenarios within your marketing.
5. Launch your business
Once you're certain you have everything covered it's time to launch your business. This is a scary and also exciting time. Your work has finally come together, and you're reading to share what you've been working hard on. You can officially register your business with your local organisations if this is something that's required.
If not, it's time to jump onto social media and start promoting your products. Remember how powerful social media is within 2023 – you really need to get on there and start regularly posting. Invest your time in social content too, don't allow yourself to get lazy with it because you won't grow, and your business will suffer.
Don't forget to create yourself a Bio Link through PUSH.fm. This will contain all your social accounts with direct links, and also your website if you have one. Everything your customers need to access will be under one customised URL. Your business is live, focus on promoting it and drawing people in. Perhaps even run some offers to get people buying and coming back.