Creating content isn't the hard part, it's finding the resources to spark your imagination. Often you feel you've exhausted all ideas and there's nothing left to speak about. That's where Forekast comes in. It's a hashtag calendar telling you all the events happening each day. Get ahead of the game by preparing your hashtags before they start trending.

What is Forekast?
Forekast is a website which allows you to sync social trends to your own Google calendar. This allows you to stay up to date with all relevant hashtags and events coming up. These can inspire your content choices and help especially during times when content seems hard to come by. With knowing events well ahead of time, you have plenty of opportunity to prepare content that fits in with your branding. For example, the solar eclipse is on its way. What if you have no idea it's happening? Well, Forekast will let you know. You'll never run out of events to talk about with your audience through installing Forekast into your calendar.
There will be plenty of events you won't overlook on your social calendar. Holidays such as Christmas and Easter might be fully cemented as talking points for your content. However, what about all the in between? Often by the time you're aware it's happening, you've missed your chance. Big holidays are easy to remember, but there are things happening every day. Hashtags that will be trending which you could be a part of. Some will be super relevant to your niche – don't allow yourself to miss out. It could be your chance to go viral. If not everyone knows it's national love your pet day, there won't be endless content created for it. However, everyone loves animals. Getting prepared and having exciting content for this day might just capture more attention than you'd think.
Forekast features
Award votes – events are posted and voted on by the community. If an events proves popular, it will rise to the top, so everyone is aware of it.

Set reminders – allow yourself to never miss an event again. If something piques your interest but it's months away, get reminded, so you don't forget to post.

Add comments – add tips to enhance the event. Comments allow users to share information others might not know about the event.

Get mail – the best events of the week delivered directly to your inbox. Meaning you'll never miss the big events, even if you're not checking.

Customise subtasks – each event belongs to a subkast, so you can customise your experience and prioritise what matters to you most.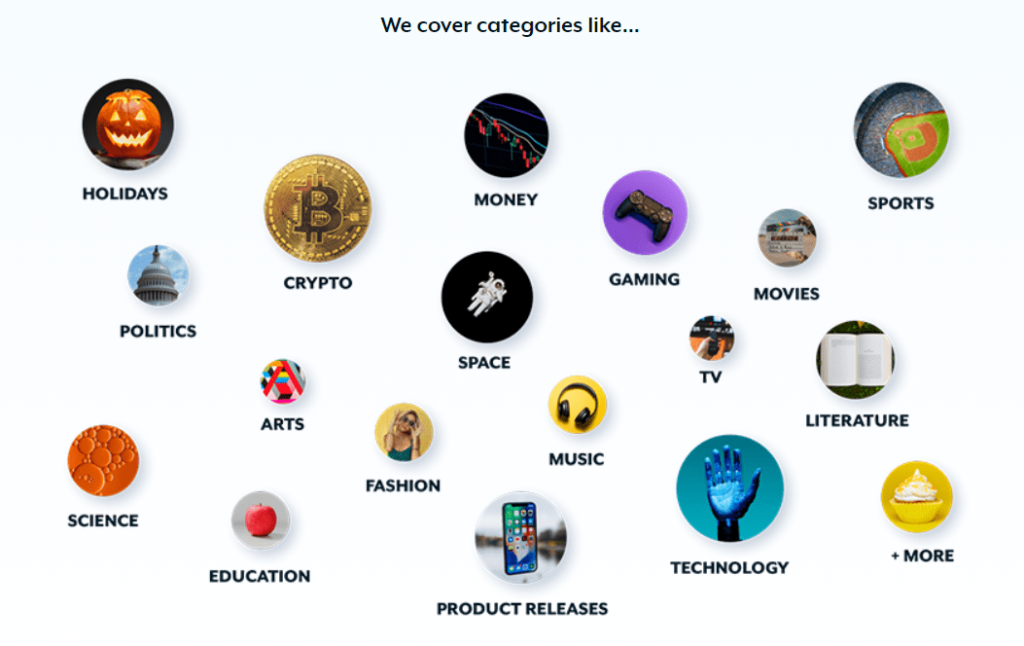 How much does Forekast cost?
You can sign up and receive a free 14-day trial. Use this as much as you can within these 2 weeks because after that you'll have to pay for it. Before purchasing any product, we'd recommend knowing what you're buying into. This is why with any product we always tell you to try before you buy, and you'll know whether it's for you or not. Once you've committed and decided you want to purchase Forekast, you'll have two options. Either a monthly payment or an annual bill. Both offer you the same products and features. It just depends on how you want to split your payments.
You'll have access to:
Unlimited Access to Forekast.com
Google, Apple & Outlook Calendar Sync
Weekly Forekast Newsletter
Email Support
Ability to See the Future
A monthly payment will cost $9.99. Whereas a yearly payment is $99.95, saving you $20.00 overall. If you're a brand or business you might opt for this option as it's an upfront cost but in the long run will save your company money. However, for individual creators you might not be able to put down a payment of this size. This is why it's great they have multiple options for different budgets. If the site performs well for you then $9.99 doesn't seem too bad. Of course, with a monthly payment you have the advantage of being able to cancel your subscription if it's no longer beneficial. Whereas an annual payment means you can't until the following payment cycle.