It's Stranger Things day! The new episodes have dropped, and as imagined the internet is obsessed. When a new series goes viral, it takes over every platform. Spotify is no different. People have been streaming the soundtrack in the gap between Season 4, Vol. 1 and today's release.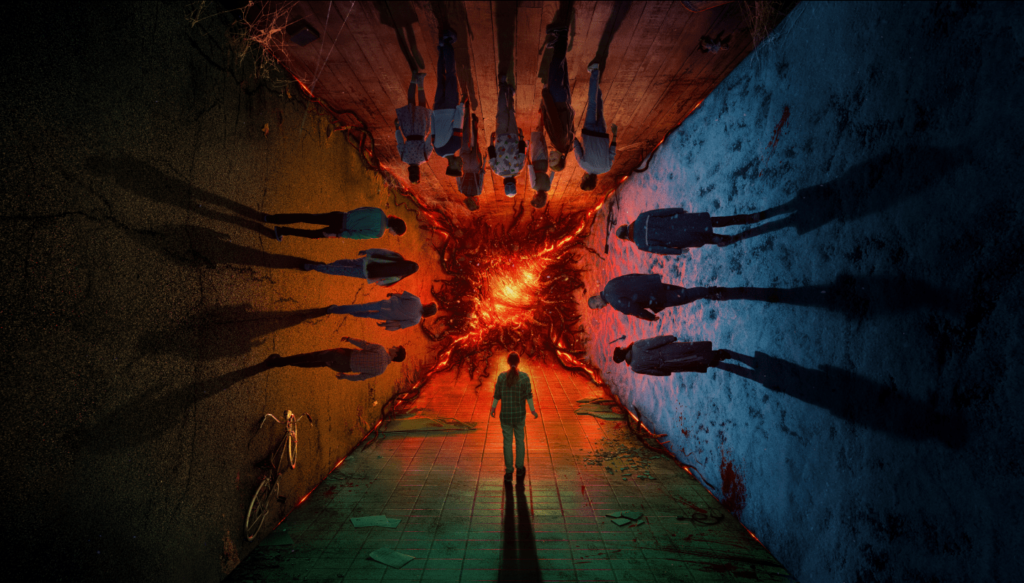 Prayers for Steve Harrington
Stranger Things is a series fans have waited for. After a lot of anticipation, people were relieved to know Hopper was still living and breathing, although now the questions surround his return. When will we see him reunite with Eleven? Even bigger questions now, will Steve make it? Fans fully submerge themselves in the action. People get invested with each character's life and background and the excitement that builds up ahead of a new series release is almost unbearable.
While people have been on tenterhooks, they've taken to other platforms to keep the build up going. Spotify in particular have seen a great deal of playlists created for the show. We've all heard Kate Bush's song Running Up That Hill (Deal With God). If you haven't, where have you been? It was featured in the tense scene where Max escaped from the hands of Vecna and made it back safely through the power of music. Even Stranger Things highlights how powerful song can be.
The Netflix Hub
We've seen cover upon cover of that particular song. It's likely other songs soon to be featured will spike in popularity. Spotify have created a playlist called Upside Down Playlist – listening to it will make you relive your favourite scenes over and over again. They even have an area on their platform dedicated to all things Netflix. The Netflix Hub, was designed to hold various playlists from your favourite series. It won't be long until we see the return of Squid Game, a series which had the same level of impact upon our music preferences.
Ahead of the release of Stranger Things Season 4, Vol. 2, Spotify placed some Easter eggs into their content for fans of the show to enjoy. On both Android and desktop, you'll be able to see a torch on the progress bar. It was designed to cut through the darkness of the Upside Down. They've also got Caleb McLaughlin who plays Lucas to take over their Throwback Thursday playlist, picking some of his favourite tracks from the 80s. These tracks help him get into character and feel immersed in this decade.
Stranger Things takes over Spotify
Following the premiere of Season 4, Kate Bush's song streams increased by more than 8700% globally. Music that perhaps has been overlooked can have a whole new meaning and a completely new audience depending on its use. By adding it into a much loved Netflix series, suddenly it's hitting the charts. It's not just this track that's been searched for. Pass the Dutchie by Musical Youth has increased its streams by more than 1000%. This purely stemmed from fans falling in love with the character Argyle, a misunderstood pizza delivery boy.
With more than 970,000 followers on Spotify, the Stranger Things playlist is almost the most followed out of the entire Netflix Hub. The streaming platform has seen people flocking across to the app to either listen to the entire soundtrack, or just searching for particular songs. It looks like Spotify will be in for another rush of people looking for a way to carry on the excitement. Let's face it, fans now have a 2-year wait on their hands before another series will become available, so they need to soak up their enjoyment somehow.