Instagram only allow one link per bio. So, if you have multiple URLs you want to promote, you need to put them all in one place. This is where Bio Links become so handy. You can add all your relevant URLs into one. The best part is, if you use PUSH, it's completely free to create.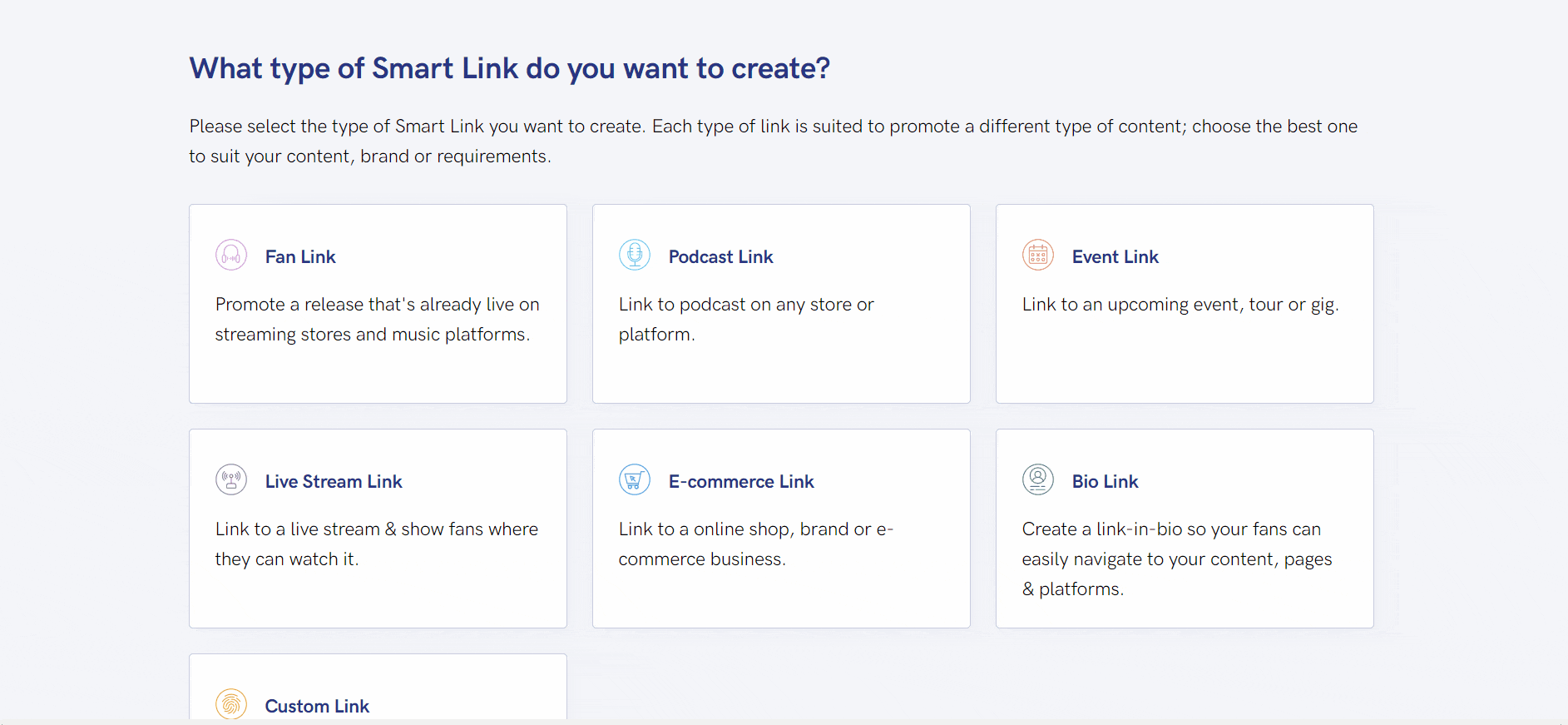 A Bio Link acts as a digital housing tool for all of your links. You can place everything under one URL and your followers will be able to find everything they need for themselves. Have you ever gone to look for a companies website, or perhaps a link to their other social media accounts, but they're not easy to find? It can be frustrating. People often don't want to search for the information themselves. After all, why should they? If you want people checking out your content, you should be the one providing the information. This can be tricky though if you haven't created a Bio Link as you'll only be able to pick one of your site URLs.
Why should you create a Bio Link?
Bio Links are a fantastic way of containing every link you could possibly want to promote. On Instagram as mentioned, you can only add one link within your bio. This can make it hard to showcase multiple projects, because how do you select just one? If you promote yourself through social media, it's likely you'll want people to follow you on other platforms. Within a Bio Link you could store a direct link to every social media account you have. You also might want to add a link directing your followers to places they can purchase your work, or contact you about commissions. They're fantastic promotional tools because they store everything.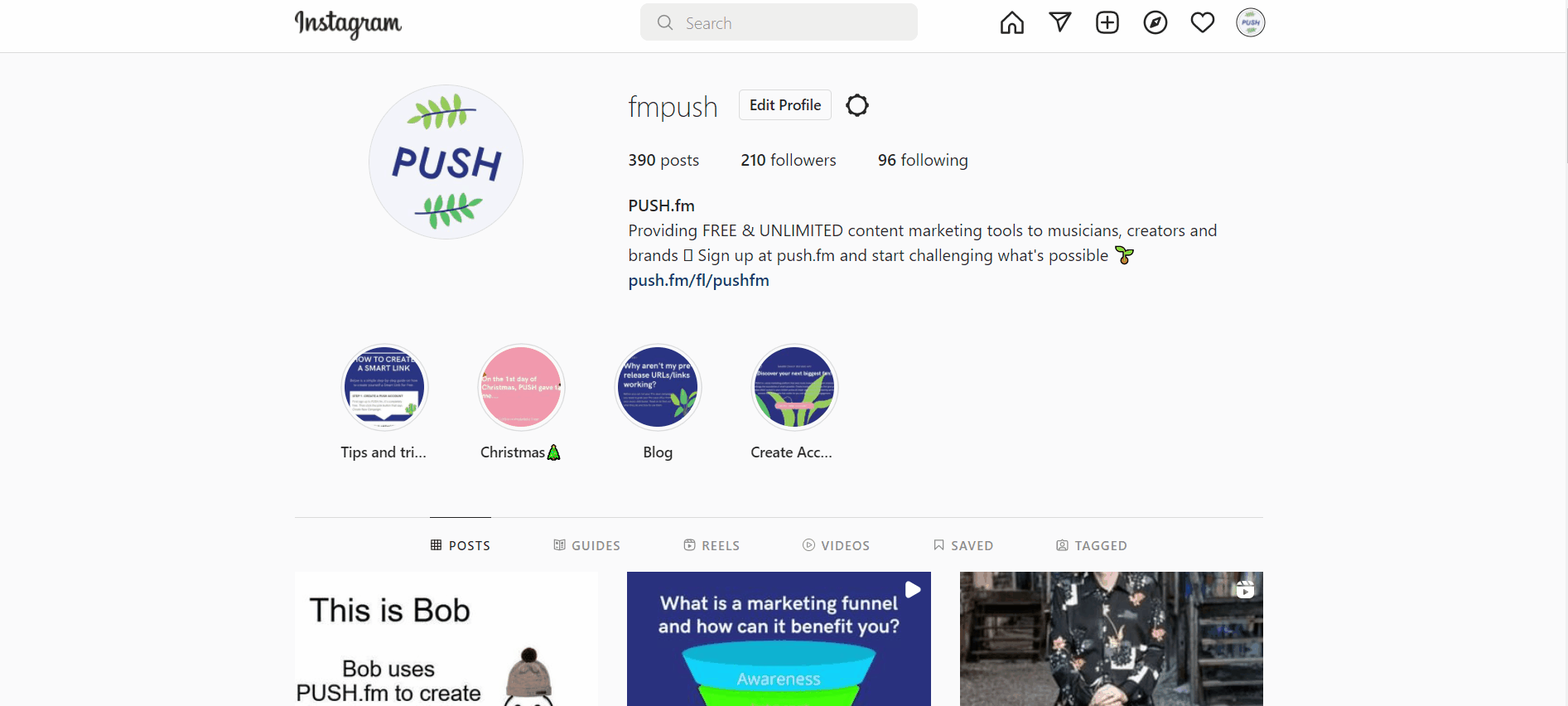 Convenient – for both you and your followers.

Saves time – you don't have to provide links to followers when requested.

Followers can find things for themselves – everything they need is in one place.

Free – no cost needed to create one through PUSH.

Customisable – add your own artistic touch.

Unlimited – create as many links as required through PUSH.

Gain more followers – easy way to promote yourself and your work.
How much do Bio Links cost?
It depends on what platform you choose to create one on. For example, some Bio Link providers will only have paid subscription services. Others may offer limited tools for free. However, with PUSH, we offer all our features for no cost. We have both a free and premium version to our website, but it's important to know that our free version is extensive. Both of our options allow our users to create unlimited links. We also offer Pre-saves and Reward Links which are free if this is something you'd like to look into later. With our Smart Links, we have multiple templates. One of these is of course our Bio Links.
You can create as many links as required, without having to worry about being restricted. Our free plan has just as many customising options as our paid one. The only differences are, our paid plan has more storage, and you can now add Facebook Pixel to your links. With our premium option, you will be paying $5 a month. However, we cannot stress enough, there is no pressure to upgrade. If you're looking to just create a Bio Link, we would recommend our free plan as it has everything you will need. If you have a certain style or image, make your Bio Link speak in the same way. Represent yourself through your links by customising everything. From the link name, to the artwork and even the store logos.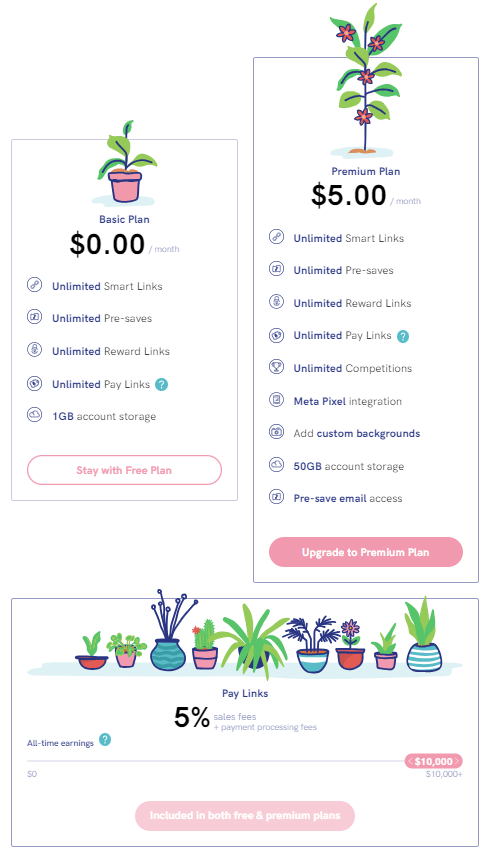 How to create a Bio Link
We'll walk you through all the steps you need to take to create your own shiny Bio Link. It's super easy to do and won't take you long at all. You'll first need to make sure you've signed up to PUSH.fm. Remember, it's completely free with no catch, so there's nothing to lose. But… lots to gain!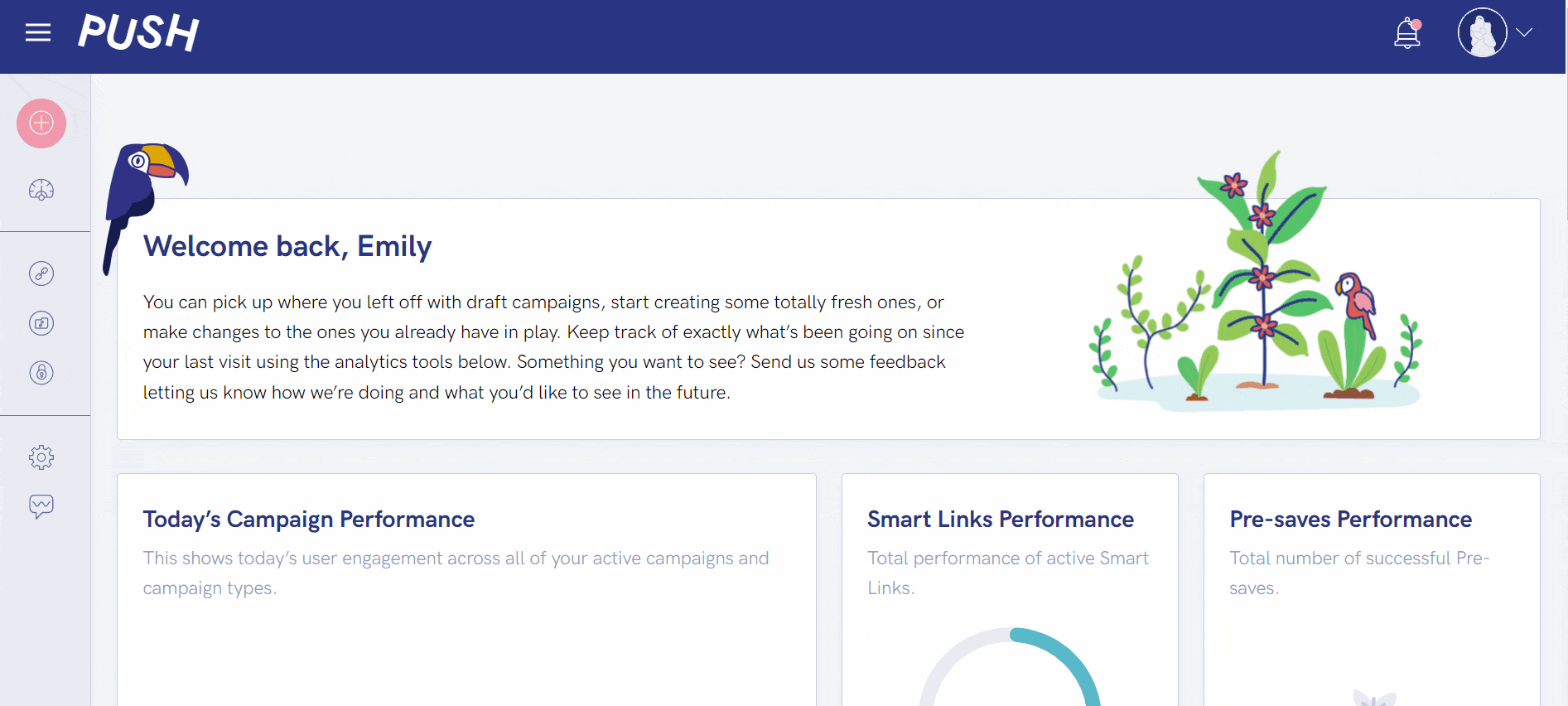 Once you've created your PUSH account, head to your dashboard and click on the pink plus symbol in the top let-hand corner. From here you need to select Smart Link. Then you will see the multiple template options we offer. Simply select Bio Link.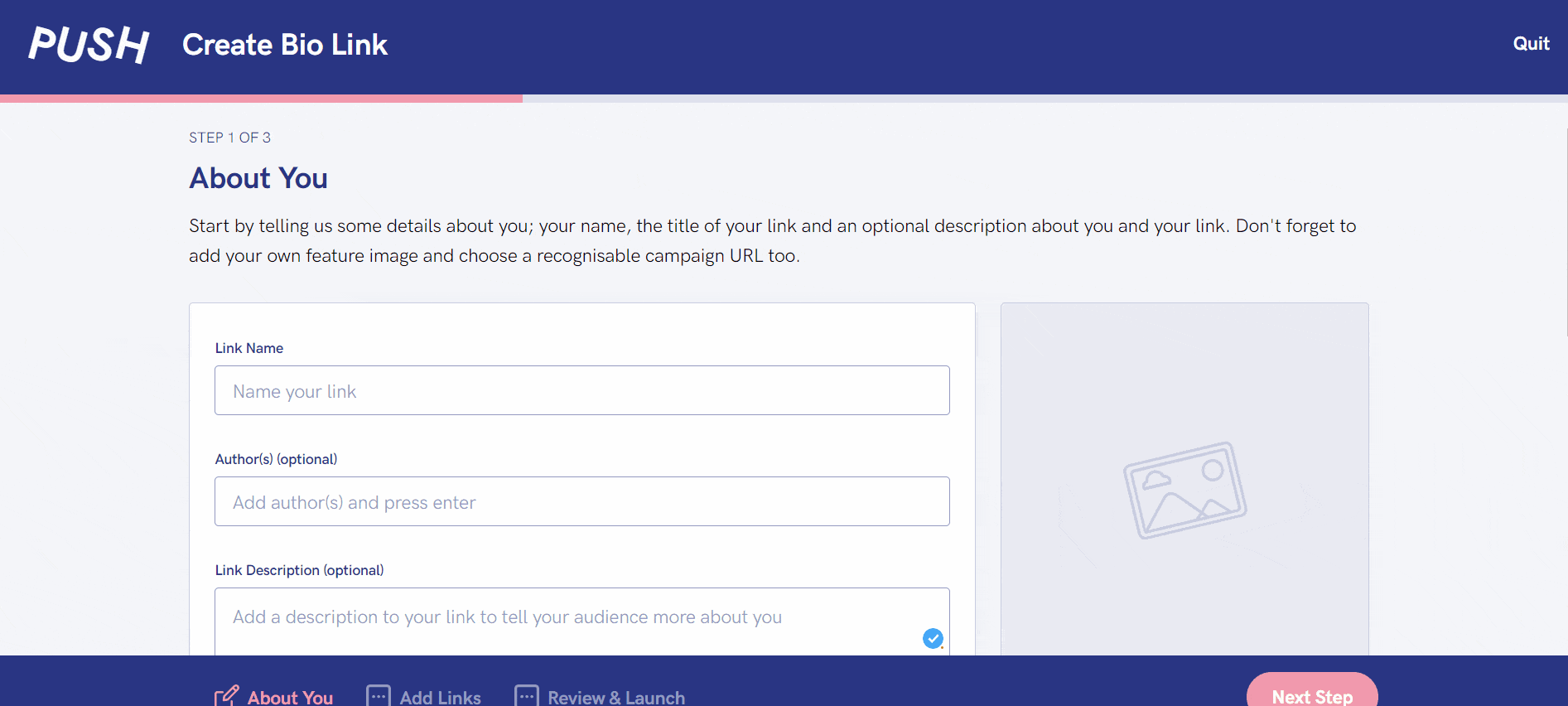 Now, you're into the creation stage. You'll need to give your URL a title. This is what your followers will see when they click on your Bio Link, so make sure it represents what you're offering. It's then optional to add an author and a description. Sometimes these can help let your followers know a little about your service, but they aren't always necessary so make this choice based on your own products. You have the chance to customise your URL within the About You section too. Finally, you'll need to add in an image.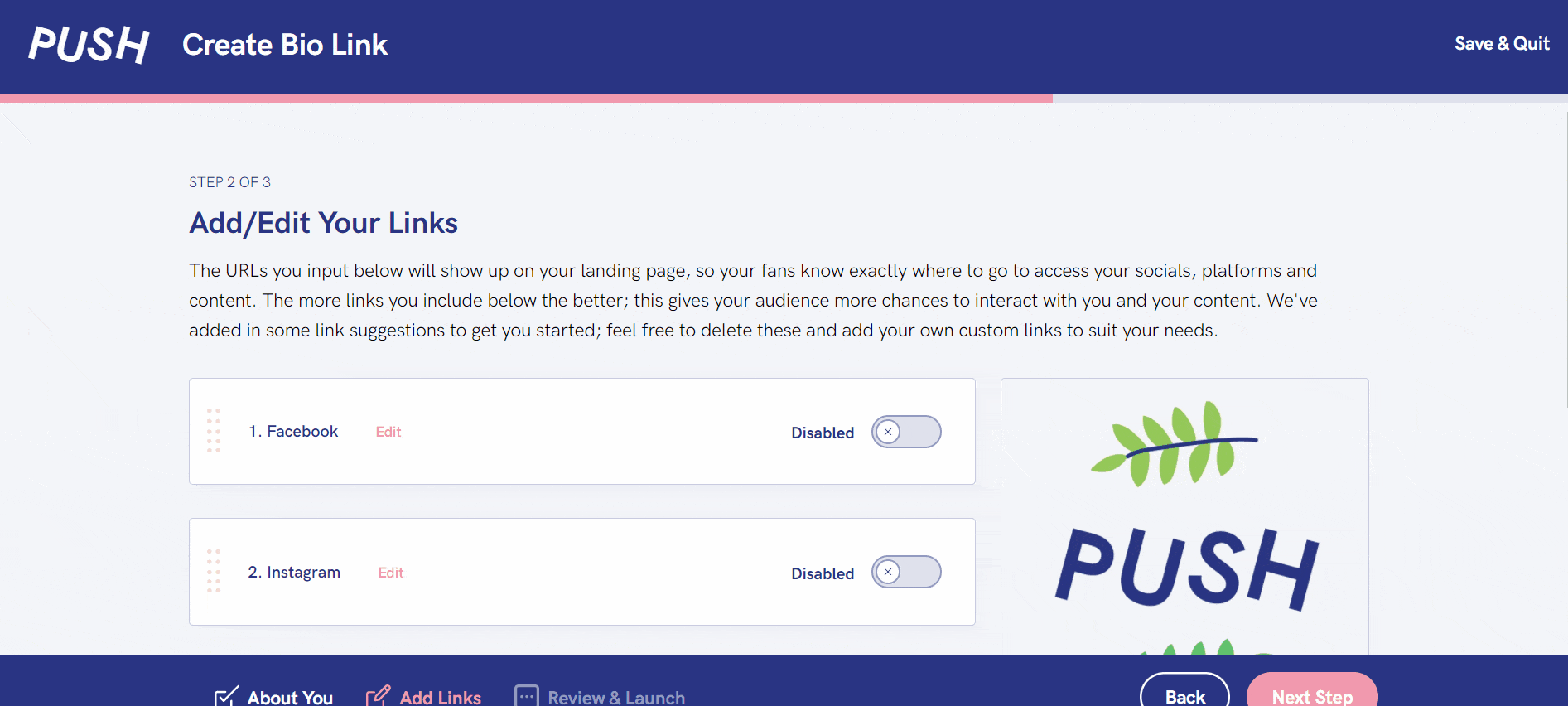 After you've added your personal touches, it's time to add in your links. Select from stores suggested, or add your own. You can change the call-to-action buttons to say whatever you like. Switch the stores on and off easily and check how they appear in the example on the right-hand side. Once all of this is complete, you can review your link. Give it a title, but this time the title is only for you. It might be the same as the title you gave it at the start. Or, you might want to give it a different title as only you will see this one. If it all looks great, launch it!
PUSH Tip: Your background will be based upon your chosen artwork. The colours and design will come from this. So, be aware of this information when selecting your artwork.
Updated with new pricing tier on 14th September 2023. No other information has been altered.