We're bringing you another article written by a guest author. Bernard San Juan has created this article to teach you everything you need to know about business growth and how your branding is vital to this.
Branding Goals for Business Growth
Creating a digital marketing strategy is a must for any business. It's a way to ensure that your target audience will recognize and remember your brand. Doing so will also help you build customer loyalty and create a more positive brand image.
However, before you create a marketing strategy, you need to establish the goals you want to achieve with your campaign. It's hard to launch a marketing campaign when you don't have a clear idea of what you're aiming for.
One of the most important business goals you might want to achieve is business growth. After all, who doesn't want to make more sales, get more customers, and have a larger market share?
To help your business grow, you need to create a marketing strategy targeting certain, smaller branding goals. Here are some ideas for you to get started with:
Increase Your Brand Awareness
If you want your business to grow, the first thing you need to do is to let customers know that you exist. You can do this by increasing your brand awareness.
First, you need to establish your brand personality. This is the way you want customers to perceive your brand. Do you want to be seen as friendly and approachable or more sophisticated and luxurious?
Once you've established your brand personality, you need to decide on the platforms you're going to use to reach your target audience. You can use different social media platforms to tell a story to your target audience and engage with them. Just make sure to consider where your prospective customers spend the most time so you can meet them where they are, which you can achieve through thorough social media channel selection.
Generate High-Quality Leads
Another goal you need to include in your marketing strategy is to generate a consistent stream of leads to your business. This will allow you to continuously have a source of leads you can nurture and turn into new customers, which will help your business grow over time.
Different tried-and-tested methods will help you generate high-quality leads for your business. You can try adding on-page forms to your website where prospective customers can enter their contact details. You can also offer freebies, such as e-books or white papers, in exchange for contact information. Additionally, incorporating innovative features to your website, such as chatbots, can help you generate more leads for your company.
Drive Website Traffic
In today's highly competitive digital age, one of your main priorities is to drive strong traffic to your website. Getting more people to visit your website provides you with more chances to gain new customers and grow your company.
Similar to other branding goals, there are many things that you can do to drive more traffic to your website. One of the easiest ways to achieve this is by starting a blog and increasing your SEO efforts. This will allow you to improve your SEO rankings and appear at the top of search engine results pages. Additionally, you can use social media marketing to share your blog posts and drive traffic back to your website.
Improve Brand Engagement
Another way to grow your business is by improving brand engagement. This means that you need to find ways to make potential and existing customers interact more with your brand.
One of the best ways to do this is by using social media platforms to start conversations with your target audience. You can also use social media to run contests and giveaways. This will not only help improve brand engagement but can also help increase your brand awareness.
Additionally, you can try incorporating interactive content, such as quizzes and polls, on your website. This will help potential and existing customers spend more time on your website while getting to know your brand better.
Establish Industry Authority
One of the goals you need to have for your business is establishing yourself as an authority in your industry. This is important because it will help you gain the trust of potential and existing customers and convince them to start or continue supporting your brand.
There are different ways to establish yourself as an authority in your industry. You can start by writing blog posts that provide valuable insights on the latest trends in your industry. You can also give talks or workshops on related topics to help establish your expertise.
Additionally, you can collaborate with other thought leaders in your industry and co-author blog posts or whitepapers. This will help you tap into their network and reach a wider audience.
Wrapping Up
Many business owners aim to grow their businesses ahead of their competitors. However, it might not be as easy as it sounds without a well-thought-out marketing strategy that contains specific and smaller branding goals.
Hopefully, with this short guide, you can think of smaller objectives that will help you achieve your ultimate branding goal, which is to grow your business.
Author Bio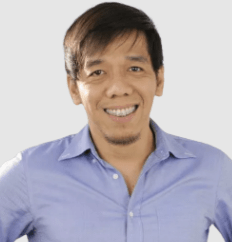 Bernard San Juan | LinkedIn
Bernard San Juan III is the Managing Partner of Truelogic who comes from a successful career in online companies, where he played a critical role in building & managing workforce groups. He has redesigned the organization's IT infrastructure to improve order processing and logistics. His skills include managing performance, managing costs and training. He also manages overall sales, customer satisfaction, graphic design, copywriting, and training with first line supervisors.