Have you heard about TikTok communities? They're groups of like-minded people who all have interests in the same niche. How do you find your community though, and how do you request to join?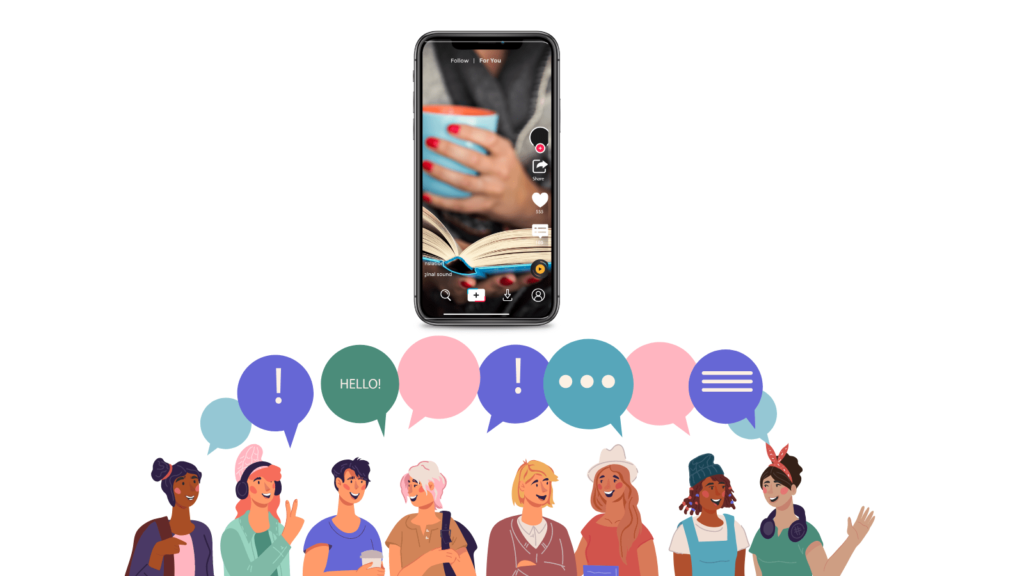 Across TikTok there are all sorts of communities. If you have an interest in something, you'll likely find others across the platform that share this passion. TikTok is a great place for finding like-minded people. You can share tips, tricks and your latest news from your interest. Others within the community will love seeing other people think like them.
But, how does a TikTok community form? Well, it just sort of does… That sounds crazy yes, but there are no rules on how they have to begin. There isn't an initiation you have to take. Nor are there any requirements for starting a community. A TikTok community is simply a group of people who all share a passion for the same subject.
TikTok communities we know about
There is probably a TikTok community out there for practically anything. However, there are some really popular ones that constantly come into light. You've likely seen one or many of these appear across your FYP (For You Page) at some point. At the time, you might not have realised they come under the TikTok community umbrella.
Booktok – For lovers of books.

Dancetok – All things dance, including trends, freestyle and choreography.

Musictok – Anything from music artists, to lip-syncing and music fans.

Health and fitness – Yoga, nutrition, weight loss/gain.

Relationships – romantic, family, friends, advice. The good and the bad.

DIY – construction, interior design, easy hacks, tips and tricks.

Beauty – tutorials, haircare, skincare, advice, product reviews.

Fashion – Hauls, try-ons, thrifting, alterations.

Pettok – For all animal lovers.

Planttok – Plant obsessed. Learn and teach how to make plants thrive.

Cleantok – For those who love to clean and learn new methods.

Budgeting – Helping people learn to budget their money better.

Travel – All things travel. Places to see, things to eat, activities to try.

Food – Baking, cooking, recipes, food hauls.

Parenting – Tips, tricks, pregnancy, vlogs.
How to get involved with TikTok communities
If you want to be part of a community, the best part is – you can easily. You don't need to request to join, it's not that official. In fact, if you say you're part of one, then, you are. It's as easy as that. If there's a particular subject or niche you're interested in, get hunting because you're sure to find it.
Simply search up hashtags relating to that subject. From there, you'll be able to watch endless videos by creators interested in that topic too. You'll soon find like-minded people who you want to connect with. Why not comment on some of your favourite videos? Give the creator a follow so you always stay updated with their posts.
To be in the community, you just need to be watching the videos and engaging with the content. Of course, this is unless you yourself want to create. In which case, you can get recording. Start posting your own videos based upon this subject and connect with others who are interested. You'll soon find others in the community are following you.
It's a great way to find online friends, because you can share tips and experiences. No matter what the community, you'll find many great people on TikTok that you can engage with. Whether they inspire you to create or give you advice you can use in your every day life. The best part is – you can be part of as many communities as you like!