What smartphone has the best camera? How is the overall feel of the phone? Are there any accessories you can buy for that model to enhance your content even further? These are all things to consider when buying a smartphone. Especially if your mobile will be used heavily within your craft.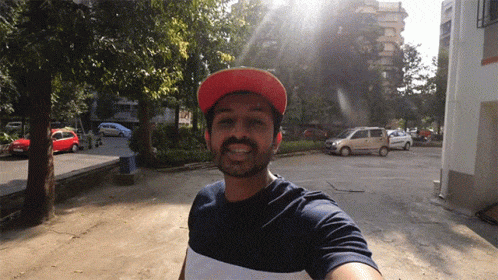 As a content creator, your equipment can determine how your work appears. Although they say you should never blame your tools, if you're recording off the iPhone 3G, it's likely your videos aren't going to be the best quality. However, this doesn't mean you need to go out and buy the latest camera (depending on your trade), instead you could buy a smartphone that does it all. You can record, edit and publish all from your handheld device. Many YouTubers use their smartphone as it's convenient. Holding a camera out in front of you for hours is quite draining. At least your phone is lightweight and will slide into your pocket once you're done.
You might be Apple or Android through and through. Therefore, you might be unwilling to explore other options. But, if it's going to be your work and downtime equipment, you want to find the best one for you. It's important to know what specifications are the most important to you before you start looking. One might look great and draw you in, but it might not have the best camera or microphone. Look further into the phone before making your purchase so you know that 6 months down the line, you're not going to be looking for an upgrade. Some individuals do feel they need the new iPhone every time one comes onto the market, and that's fine if you can afford it. But, most of the time, the qualities of the phone haven't upgraded drastically in such a short time.
Samsung Galaxy S22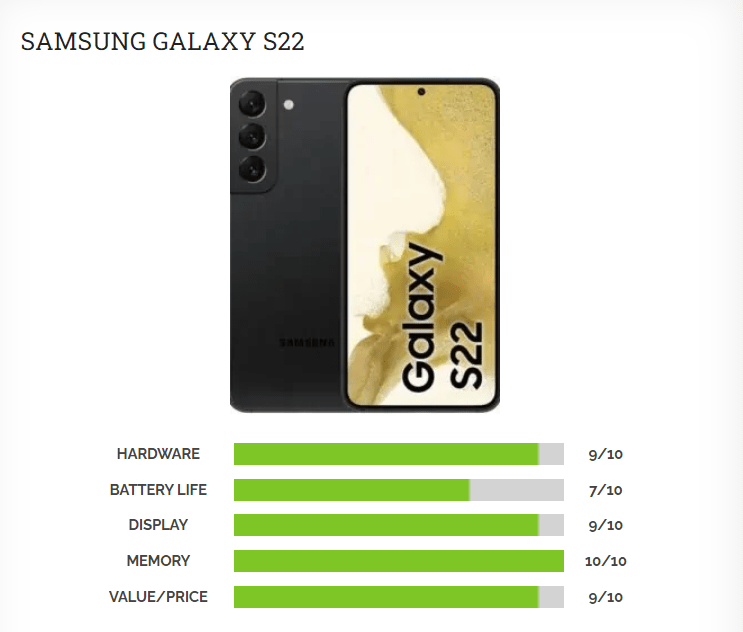 The S22 has a colourful 6.1 inch display. It can achieve 1300 nits peak brightness, with HDR switched on. This is something you might want to consider if you're using your phone to edit your images or videos. You will have a clear colour display, allowing you to see things exactly as they are. The camera built in has a 23% larger sensor than its previous model, a 10 MP telephoto lens and 3x optical zoom capability.
With this phone you'll have access to fingerprint recognition so unlocking your phone just got easier. However, while this is a perk, most smartphones offer this form of access now. The phone is overall a fantastic quality, although people have said the loading times can be slow. It is definitely a great purchase for a content creator, but there may be others at a similar price point that are even better for you.
XIAOMI 11T PRO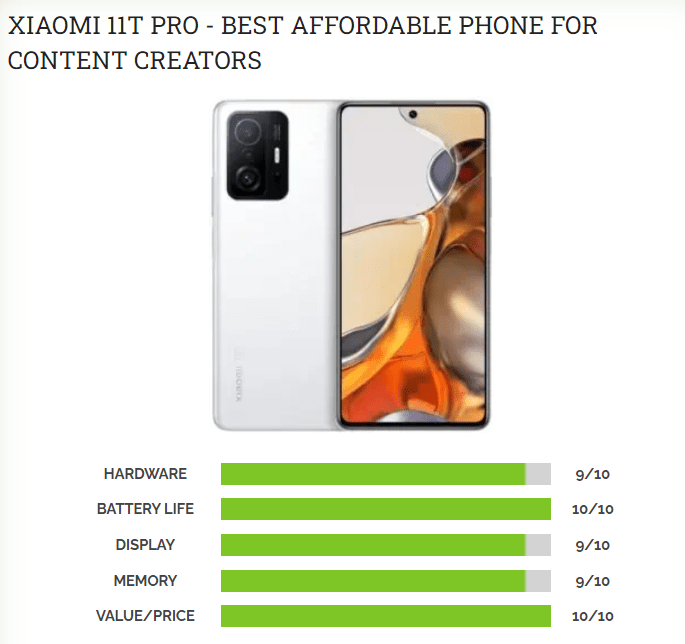 This phone scores highly in all areas, so it seems. The battery life is exception which is key for content creators because often they are on the go and don't have access to somewhere to charge their phone. It has a 120W charging system which explains exactly why the battery is as strong as it is. This is quite rare for any smartphone. You're likely to be on apps constantly and these drain your battery quick. So, choosing a phone with a fantastic battery is something to consider.
Along with the battery, the display is powerful. The contrast and colours are such high quality, so it will be easy to edit and record on this phone. You'll know the colours you see on screen are accurate. This phone is held so highly because it is an affordable option compared to others, but it has everything you could need. The performance is high. You won't be weighed down by slow loading times. Something you certainly don't want if you're going live on your smartphone.
Google Pixel 6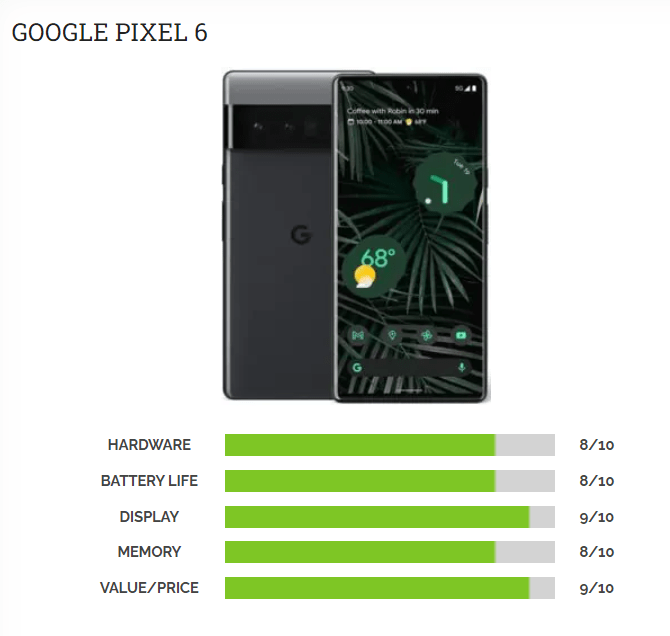 The Google Pixel 6 has a really great camera. If you look at the ratings above, it doesn't quite compare overall to other phones we've been looking at, so it might not be the best option for content creators. However, just because it isn't the best out of the group, does not mean it's a bad smartphone. It can offer a lot to the person using it. The camera itself is something that stands out for this phone. It's certainly worth the pricing point, so if others are looking overpriced, perhaps try this one.
It's 6.4 inch display is fantastic. Larger than other smartphone displays. Being created by Google, you know the quality will be there. It has a night mode feature which allows you to record in the dark. Even in very low lighting and poor weather, it can still record clearly. This might be something to consider if you're someone who often vlogs at night or in lower lighting. Unfortunately, the zoom isn't as good on this smartphone, but, if you're vlogging or taking selfies, you might not need it to be fantastic.
iPhone 13 PRO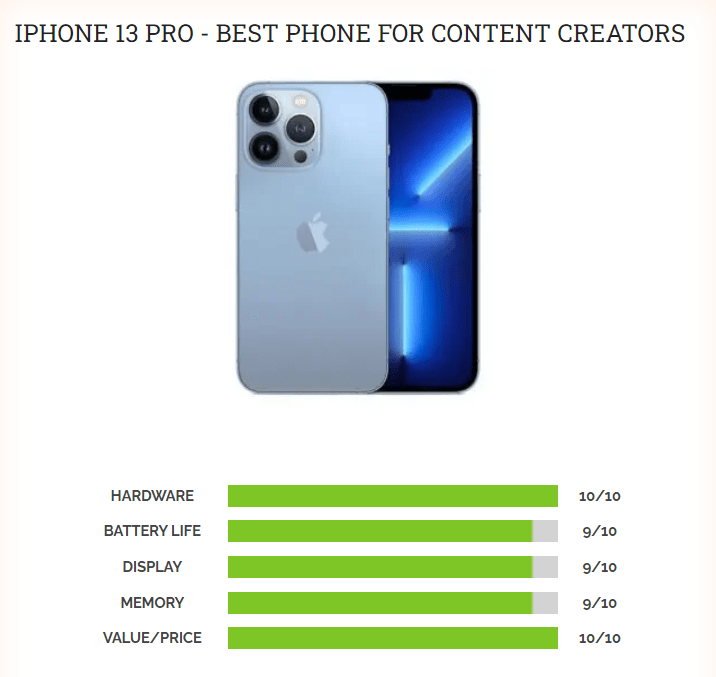 The iPhone 13 PRO has an A15 Bionic chipset. It also has a 6.1 inch Super Retina XDR OLED display. This allows it to stand out because as a content creator your phone's display is something you can't ignore. You need the colours to be accurate, otherwise when your content is uploaded, it will appear differently on your audiences devices. The camera is crisp and sharp. So, everything you capture will be at a great quality. It's great for selfies due to its fantastic portrait mode and recording on it will be really easy.
iPhones have been known previously to have poor battery lives, however this one has improved massively. With the iPhone 13 PRO, your phone life should last a lot longer, meaning you can record and create without fear of your phone cutting out. For the overall cost of the phone, it has been voted the best smartphone for content creators. It stands out against others. It's quite pricey, but has features such as face ID with other competitors haven't yet added to their models.
Here are some suggestions for you as a content creator. Of course, having any smartphone, is better than having none, right? So, it's important not to get yourself too caught up in statistics and specifications. After all, most of your audience won't be able to tell the minor quality differences. You don't need to go out and buy the very best phone you can. Just one that will offer you what you need to create content right now. There is no clear answer, where one has strengths, it could have weaknesses in other areas. They're all the best in different ways. However, we do hope this has helped you make some form of decision about the options available in 2022.