Spotify have announced their earnings for the first quarter. They've taken to For the Record to release information about how the company has performed so far this year. Their users are increasing as are subscribers. It's sending out a strong message to all independent artists that this is a platform to be part of.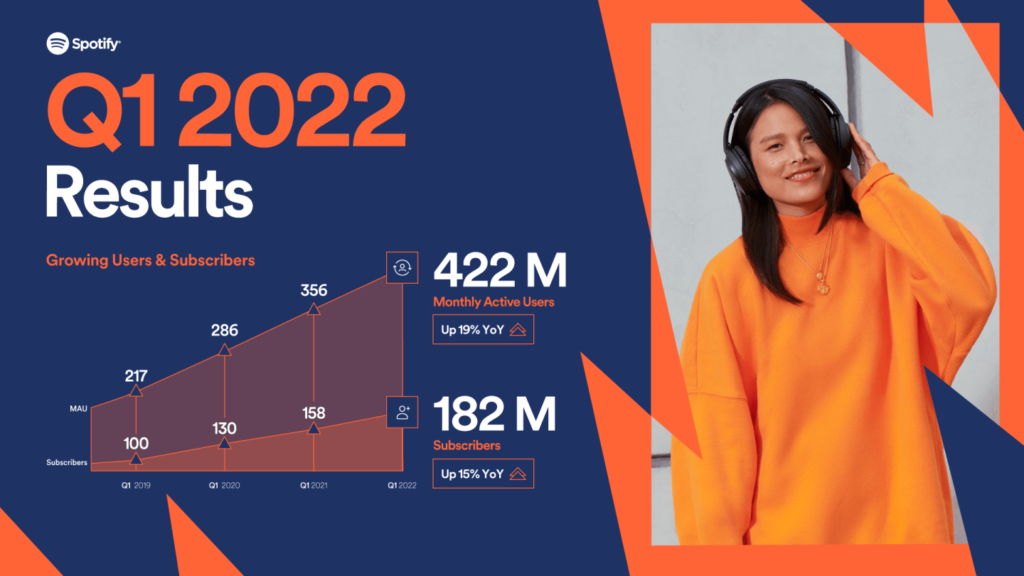 While Spotify released their information for everyone to access and that's great. It can be difficult to get your head around the various terminology they use, along with all the statistics and data. That's why we're breaking it down. You can find the in depth information on their site For the Record, if you want to learn more. They started this website in an effort to be more transparent about what's going on within the company and how this will affect users and artists.
Spotify's numbers are growing
Spotify's monthly active users grew 19%, reaching 422 million. It seems they're soaring ahead across a large portion of the world. They're becoming arguable the most popular streaming service available. With constant pushes to add new features and improve previous ones, it's no surprise. They've expanded their features heavily throughout the past few years, always adding something new. Spotify Blend for example is a feature they offer unlike any other streaming store. Now you can blend your music tastes with up to 10 friends or family members and receive suggestions on what to listen to next.
Premium subscribers have risen by 15% – they've made big strides to make their service both affordable and worthwhile. Many people seem to be flocking over from other services because Spotify's seem too good to beat. Their premium accounts have grown to 182 million. This is even taking into account the loss of around 1.5 million users when they shut down operations in Russia. It seems there's something for everyone. If you don't mind adverts, you can stream for free. Their service even includes Podcasts, so it's really becoming an all-in-one style app.
Will artists see any benefits?
The average revenue per user is up by 6% in the first quarter alone. More users coming in means more earnings being made. It's a win-win for everyone. This means Spotify can continue to build upon what they already have running and expand further. It also means users are going to benefit from a better service with more options for their money. Artists will hopefully see an increase in revenue also. This is something that has long been debated over whether musicians are fairly paid by streaming stores. Spotify have tried to become more open to prove themselves to the artists they rely on.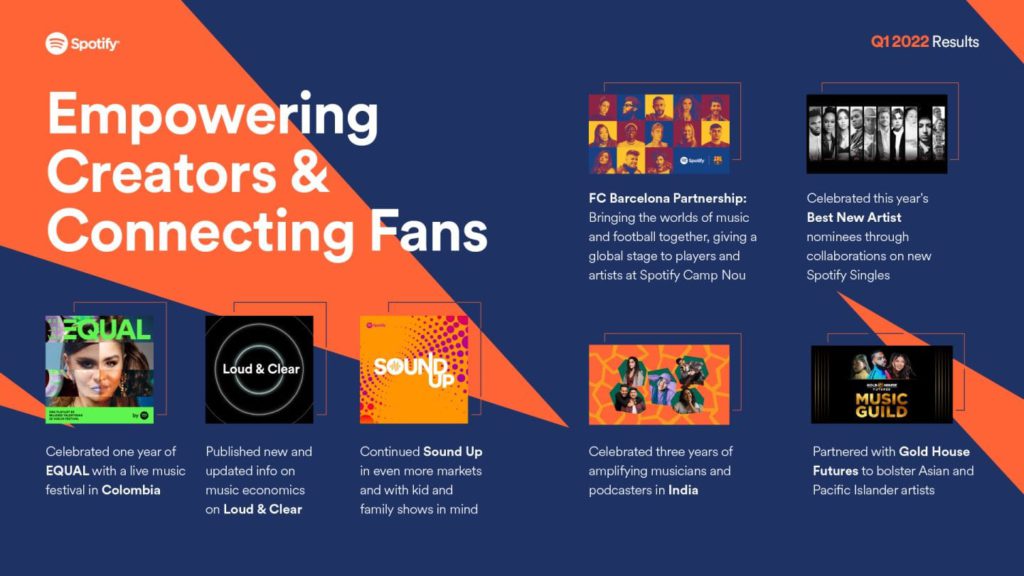 Spotify have called themselves a two-sided marketplace due to the increasing number of artists and labels who are able to created Sponsored Recommendations. The platform have added a self-serve campaign management tool. This is currently available to any eligible artists within the United States. We'd imagine if this is something that proves popular, then the rest of the world will start to see it over time. A management tool will allow artists to have more control over their music. It's likely a feature all artists will hope to see.