With a recent update, Spotify have added a feature which shows the lyrics to each song. This feature has been released to all Spotify accounts across the world. Now you'll be able to sing along to your favourite tracks. Go on, get your hairbrush at the ready and have a go at singing some classics.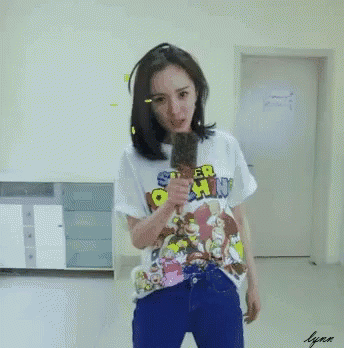 Show us the lyrics…
Spotify have updated their system and introduced a lyric's system. Now every song should be able to show the correct words, so you can bop and sing along to your hearts content. It adds something extra instead of just the album or track artwork on repeat. Artists and songwriters put so much into each song, it's nice that it won't go unnoticed. People won't have to guess the lyrics where they're unsure or turn to the internet. Instead, they can just read as they listen.
A concert live from your living room, and it doesn't have to cost anything extra. If you're already signed up to Spotify, you won't need to do anything to have access to the new lyrics feature. Not only is there the fun of using the lyrics for yourself to sing along, but also you can now share these across social media. Perhaps you've heard a song that has some really powerful and meaningful words behind it. Maybe you want to share these through your Instagram page.
Share your own lyrics with friends. Simply tap on the now playing option within Spotify and while listening to it, swipe up and press share. This will give you the option to share these lyrics through another app. So, if you want to encourage your fans to promote your tracks, why not get them to do it by sharing your lyrics? Lyrics add such a crucial part to some songs. Admit it, you've confidently belted out the wrong words to a song you thought you knew so well. Only to be corrected by someone and start an argument over who is right and who is wrong. Well, not any more, now you can settle it before it's even begun.
MusixMatch
The new update won't be restricted to any particular device. Anyone can use it from their preferred choice. Games consoles and TVs that can access Spotify will be able to have the lyrics on screen. This could bring back some brilliant karaoke parties. Especially right before Christmas. Lyrics will be sourced through MusixMatch. They offer lyrics for over 8 million tracks worldwide. If for any reason your music isn't picked up by the company, you can create your own account on their site which should speed up this process. You can sign up to MusixMatch and connect your Spotify account, this will then trigger the lyric's system.
Having a website that allows contribution from artists is crucial. It really does seem to be one of a kind on the big world web. They're typically the search result you first see when looking up a track online. It displays the lyrics they've collected. Now you'll be able to see this information in more places. Spotify teaming up with them was a really smart move. Again it puts them in the lead over their competitors.