We'd like to see the day when artists are paid fairly by all stores and there's no longer an argument over it. Sadly, it doesn't look like it's going to be just yet. Recently it's been announced that Podcasters are going to see extra perks, including the way they are paid. No more middle man. Seems unfair on independent artists.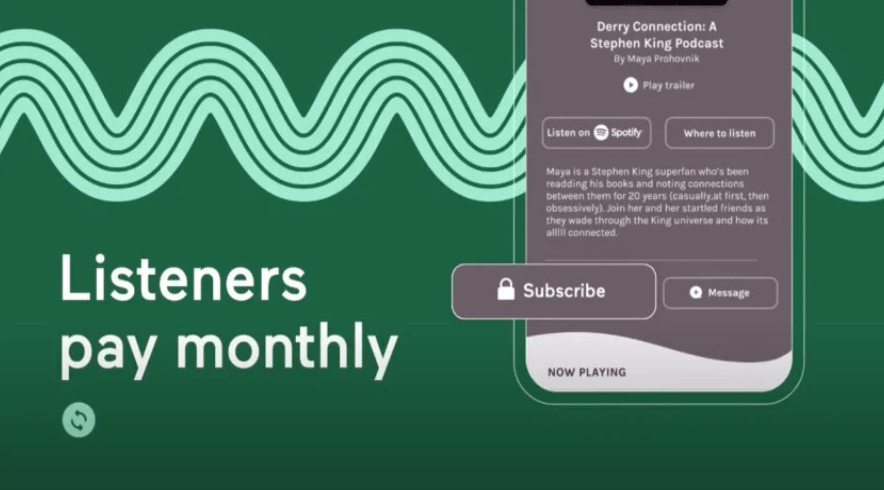 Spotify once said they intended to become a music distributor, allowing independent artists to upload directly to them without the need for a third party. It was said artists would be able to distributed across multiple platforms by uploading their content to Spotify. This had a Beta version created, and independent artists thought they were finally going to see some change. Unfortunately, it didn't last long. The plans were soon backtracked and Spotify changed their mind.
It's no secret that artists feel they're underpaid for their work. Spotify have created Loud & Clear as an aim to be more transparent with statistics and figures. This came after the Broken Record Campaign. Independent artists have had enough of unfair pay within their industry. Streaming stores are the future, there's no longer a need for CD's. All this may have made it more accessible, but it has also made it harder for artists to earn a living.
What new feature is being added?
Podcasters will now have the chance to be paid directly and set their own pricing. Currently, being trialled in the US, Spotify will now only act as a buffer between the consumer and the creator. They'll be able to download the contact addresses of all of their listeners. Meaning they can directly reach out to them and promote their latest content. Imagine if this was made possible for independent artists. It seems that would make the world of difference. Independent artists have been crying out for this feature for ages but it seems they've been overlooked once again.
If the envy wasn't already real, Spotify have also given payment control to podcasters. Creators can choose from 20 different pricing points each month. They will be able to use Anchor to set their prices from anywhere between $0.49 and $150 per month. The best part is, Spotify won't take a penny of it. Well, they'll take a small processing fee. The rest of it will go straight to the creator themselves. Eventually though, Spotify will be taking a 5% commission, so enjoy the freebie while it lasts.
It's understandable why independent artists are so upset by this. Again, they seem to have been overlooked. Podcasts are a relatively new feature on the platform. Without music, the streaming service would collapse. It seems unfair that artists don't get the same perks. It will be no surprise if this causes more tension within the streaming world. What do you think? Is it fair? Are you not really concerned or do you agree that artists deserve the same opportunities?