If you're looking to sell digital products online, we'd recommend looking further than Shopify. While they may offer a platform to support your files, they also come at a cost. By choosing PUSH.fm's Pay Links, you cut out this cost completely.
Shopify or PUSH.fm? Which one should you choose? Both offer an online platform for promoting your products. While PUSH does not yet offer physical products, it does offer a fantastic site to create and personalise digital sales. Allowing you as a creator to sell digital files for free, in just minutes. Whereas Shopify on the other hand comes at a cost.
Shopify
Shopify is an online platform which allows users to create their own landing pages for their products. It essentially gives the creator a chance to make their own website without having to learn about coding and website creation. A lot of brands and small businesses use Shopify because not only do they allow physical products to be sold, but they also allow digital downloadable files to pass through their server.
Is Shopify free?
No, Shopify isn't free. It's a paid service. There are multiple payment plans you can choose from, but none come at a low cost. The cheapest option being $51 CAD per month, which is equivalent to roughly £30 or $38 USD. This is only for their basic plan too. It includes basic reports, 2 staff accounts, and various credit card rates.
Their next tier is $132 CAD per month, so it's a huge jump. Over double the cost of the Basic plan. While it includes more options, it is still an incredibly high cost for what they're offering. You might be better off hiring someone to design a website and going through a third party host rather than using Shopify. Their Advanced version would only benefit huge businesses.
Small businesses are unlikely to be able to afford anything more than the Basic option. However, those in their very early stages aren't likely to even afford that. You'll have to be earning enough to cover your subscription cost, the creation of your products, any advertising and also earn a profit. Which, for many starting out, just doesn't happen.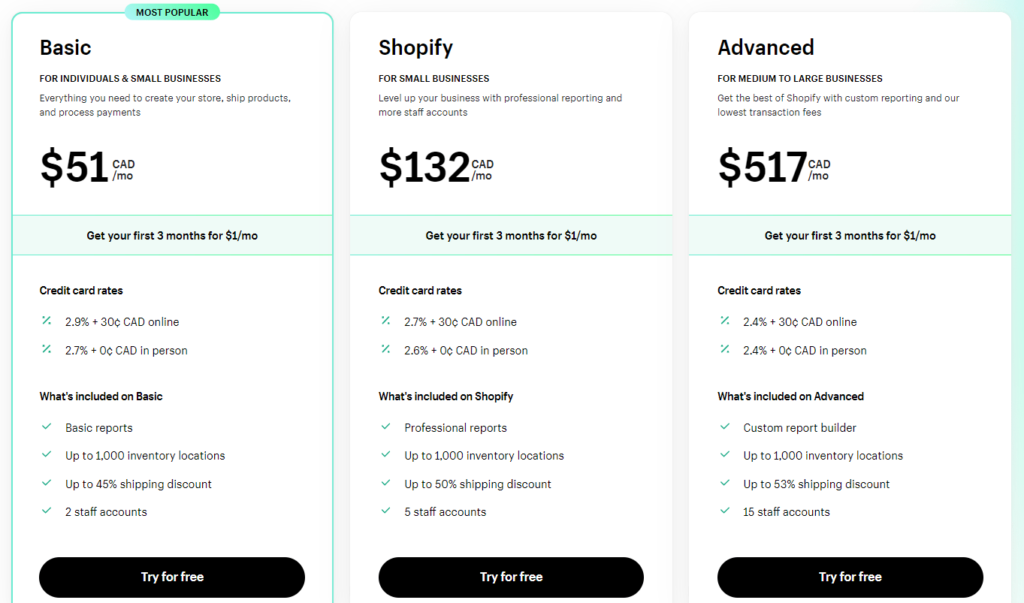 Pros
Web page creation

Secure checkout

SEO tools

App

Digital and physical products
Cons
Large expense

Products can only be viewed by those with an account (no view before you buy)

Varying credit card fees

Basic reports

Even the trial costs

Cannot browse shops online
PUSH.fm
PUSH.fm is an online, digital marketing company that offers completely free tools. Anyone from complete new independent brands, to musicians, content creators and large businesses can use PUSH tools. If you have something to promote online, there is a tool for you through PUSH. All you need to do is sign up to get started.

Is PUSH.fm free?
With PUSH there are two tiers to choose from. One which is completely free and will always remain free, and then one which is just $5 a month. This price won't change. If you decide to upgrade your account, you will get extra features for a small cost. However, there is no pressure to do so. Pay Links which are the tool similar to Shopify are completely free.
It won't cost you anything to create a Pay Link. You can have your own landing page which mimics your own mini website, in just minutes. PUSH offer a variety of tools rather than just the one. So, not only can you sell online, but you can also promote and grow your audience easily too. Due to the free option, it's the perfect platform for every level.
You don't need to be earning thousands each month to set up your own platform. Instead, you can create one for your first sale. You can even add your social media accounts to your marketing links, allowing your consumers to find your promotional material elsewhere. Essentially, everything they could need in one place.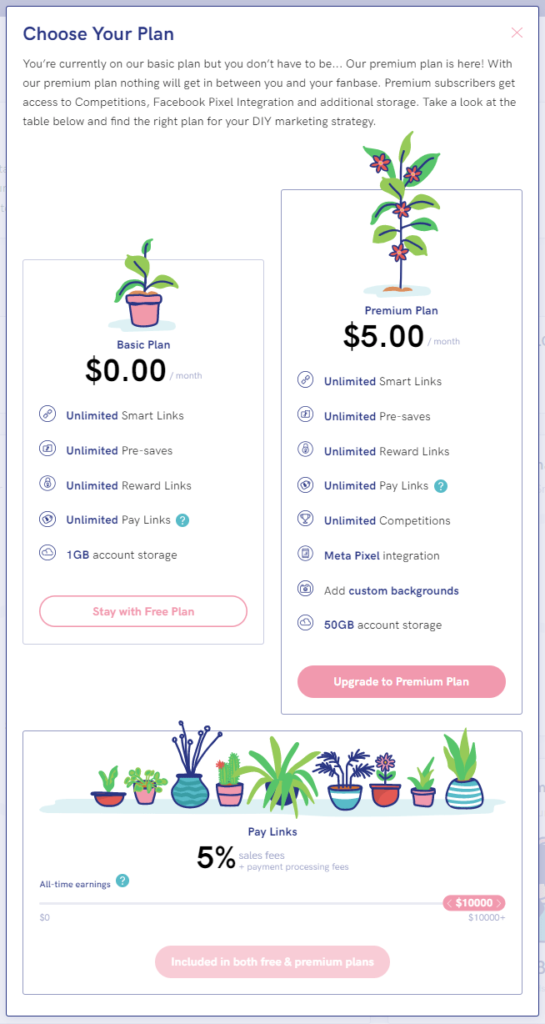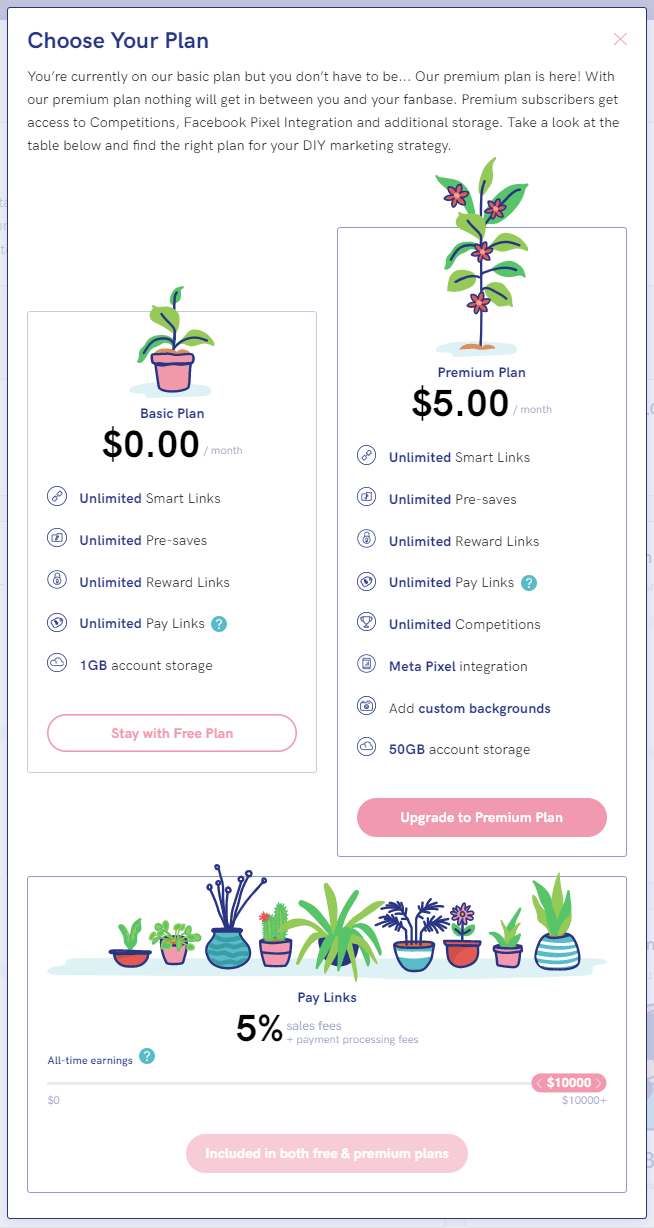 Pros
Free to create a Pay Link

In-depth statistics

Many free marketing links

Quick customer support response times

Social media integration

Desktop and mobile optimised
Cons
No physical products

No app

1GB of storage on the free account

Custom Backgrounds are for paid accounts only
While Shopify might seem like a good option to sell your products, we'd argue you're paying out for a service that simply doesn't justify the price. If you're selling physical products, perhaps look at an alternative like Esty, or, if you're selling digital products why not check out PUSH? You could have your products online in minutes without having to spend anything.