Earn money through selling your digital content online. With PUSH.fm's brand new Pay Links feature, you can sell instant access downloadable files. You don't even need to upgrade your account to get started!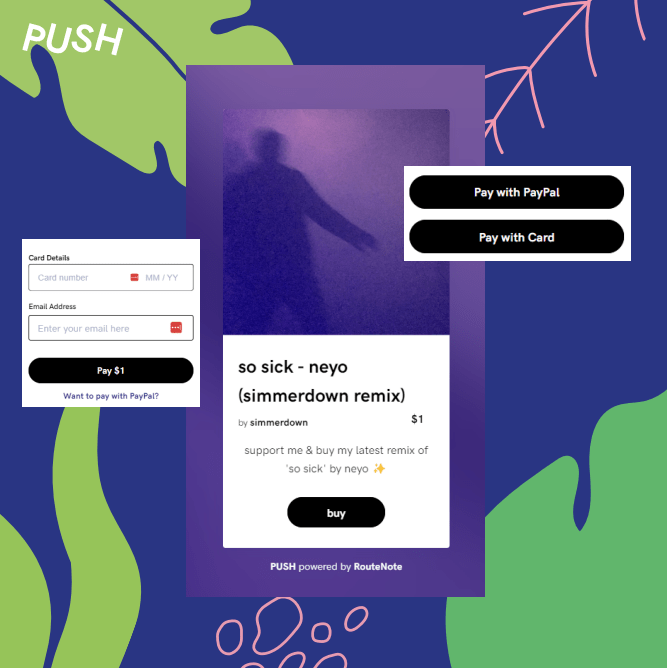 With platforms like Shopify you're required to pay to host and sell your content. This isn't just for physical products, but digital ones as well. We wanted to offer a service for content creators of all kinds to sell their downloadable products without having to pay out to get started. Our Pay Links allow you to do exactly that.
What are Pay Links?
Pay Links are simply sharable landing pages where you can sell digital products. These products must be instant-access. Meaning, your buyers must be able to immediately download your content once purchased.
You can customise your Pay Link to represent you as a creative. Your landing pages should fit your branding. With Pay Links, you can sell anything you'd like, providing it's digital. Some examples of things you could sell are:
E-books

Sample packs

Artwork

Guides

Software patches

Recipes

Music

Videos
How do Pay Links work?
They're easy to set up, and they don't require any previous e-commerce experience. Anyone can create their own Pay Link in minutes. If you haven't already, you'll need to sign up to PUSH.fm and from there you'll see the Pay Links option appear on your toolbar.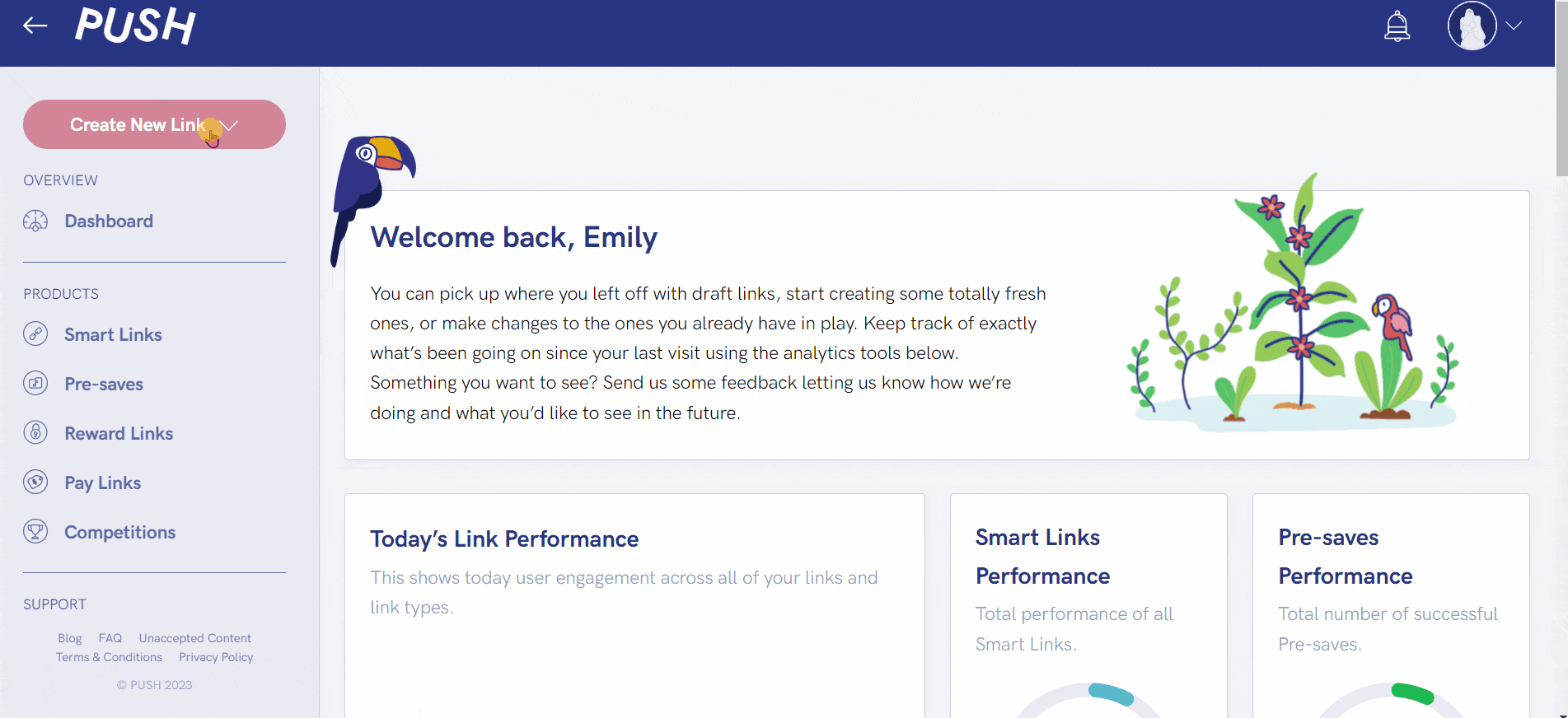 You're in charge of everything from the name of your Pay Link, to how much it costs. There's an option to add a description so your audience know what you're selling. You can also add a Feature Image which could be related to your branding.
The more you can tell your consumers, the more likely they are to purchase from you. They want to know they can trust your brand, and having a strong brand identity is a great way to secure trust. With PUSH, there are no limits to how many you can create.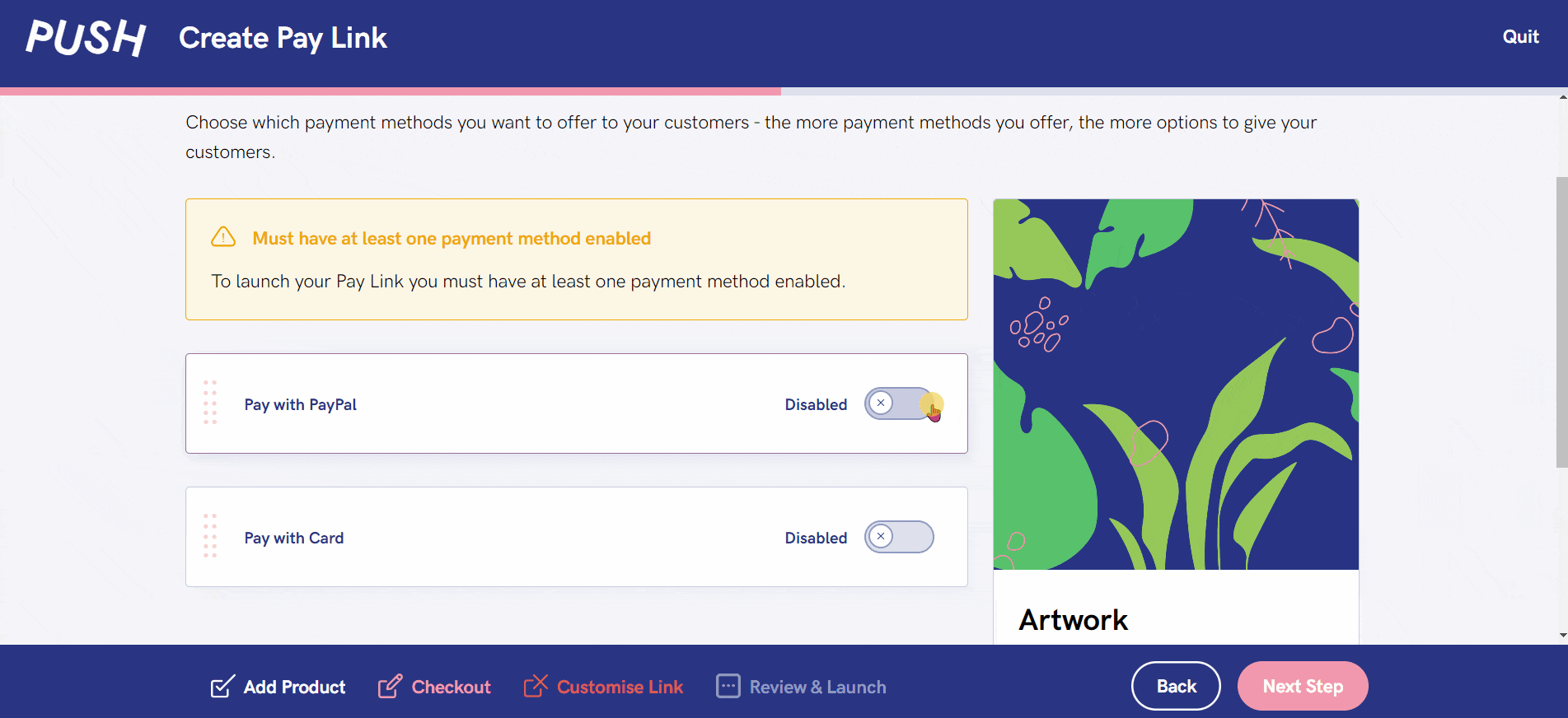 You'll need to input a URL. This will be the link in which your audience reach your item being sold. Try to keep this in line with your branding too so that everything fits together. You can decide which payment options to accept. There is a choice of PayPal or card.
If you've upgraded your PUSH account, you will be able to add a Custom Background to your Pay Link too. Check your link before publishing it as once it is live, people will be able to purchase from you straight away.
How much do Pay Links cost?
Pay Links are free to create through PUSH.fm, however we do take a cut from each sale made. Along with this cut, you will find there are payment processing fees that apply. This is down to the payment platforms themselves.
Below is PUSH's cut from each sale:
9% (for accounts with less than $1,000 all time earnings)
7% (for accounts with all time earnings between $1,000 and $10,000)
5% (for accounts with all time earnings $10,000 and above)
Getting paid
You'll see any earnings made from your sales appear in your account's balance 7 days after the sale occurred. So, if you make sales over multiple days, these will appear staggered within your account, rather than all at once.
Our minimum payout threshold is $50. This means you will need to wait until you have earned this much before you will receive any money. To claim your balance, you will need to request a payout once you've hit the $50 threshold.
If you don't request a payout, your money will remain in your balance on your account. Once your payout request has been approved, your money will be sent to your registered payment account on the 15th of each month.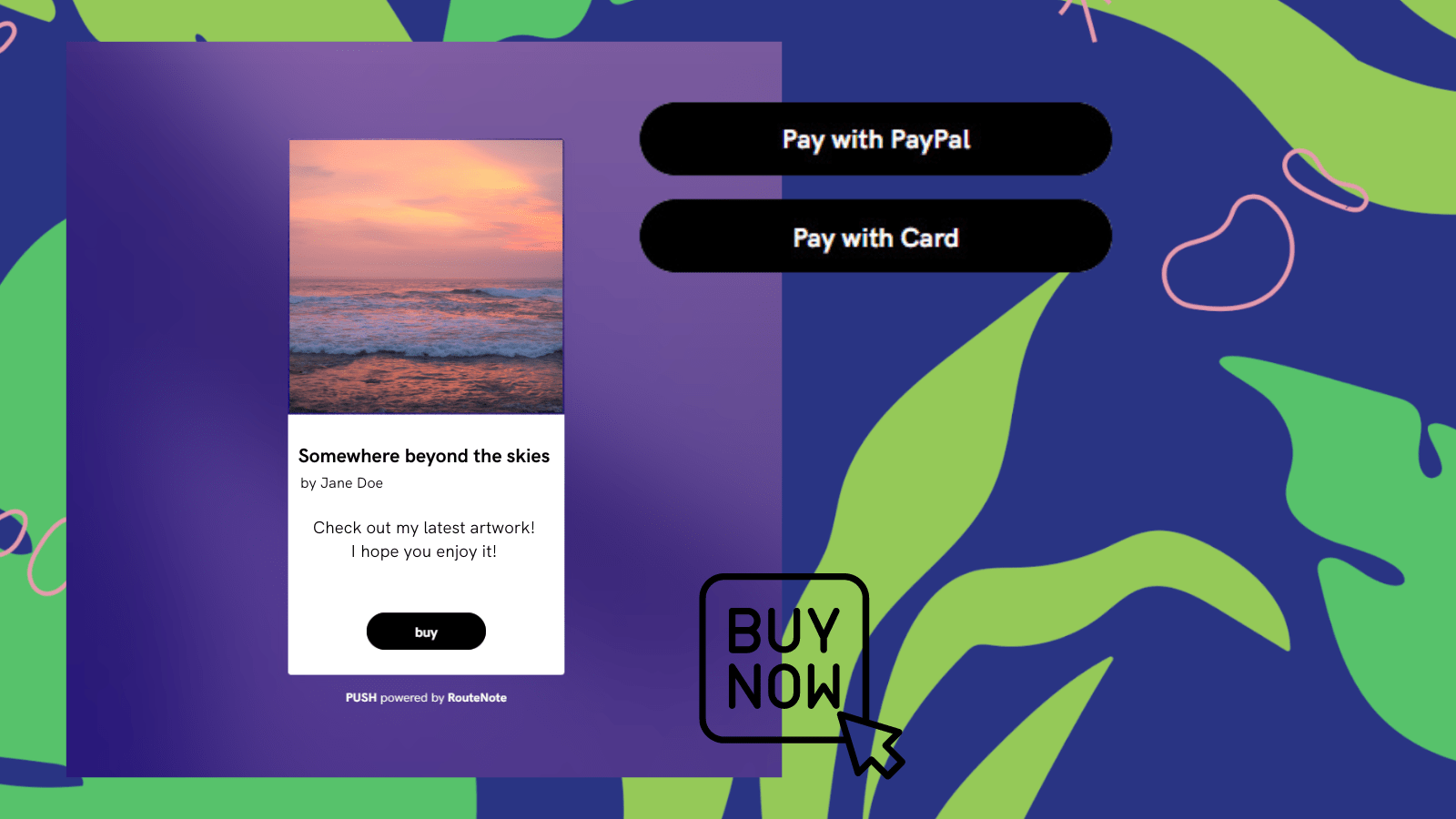 This means you'll need to ensure you request a payout before the 15th. With PUSH, there is no cut off date, so you don't need to worry about requesting a payout earlier in the month. You can sell right up until you request your earnings.
However, to avoid missing out on your payment for that month, we'd recommend getting your request in by the 14th. This ensures your payment will be approved on time. You're still able to earn once your payout is in process, but you won't receive these new earnings until the next threshold has been met.
Important things to note about Pay Links
You can sell any instant-access downloadable file.

One file per Pay Link

If you require more than one file in your link, you can zip your files together

Free accounts do have a 1GB storage limit – your files will need to fit into this

If you upgrade to PUSH Premium, you will have 50GB of storage

Pay Links are unlimited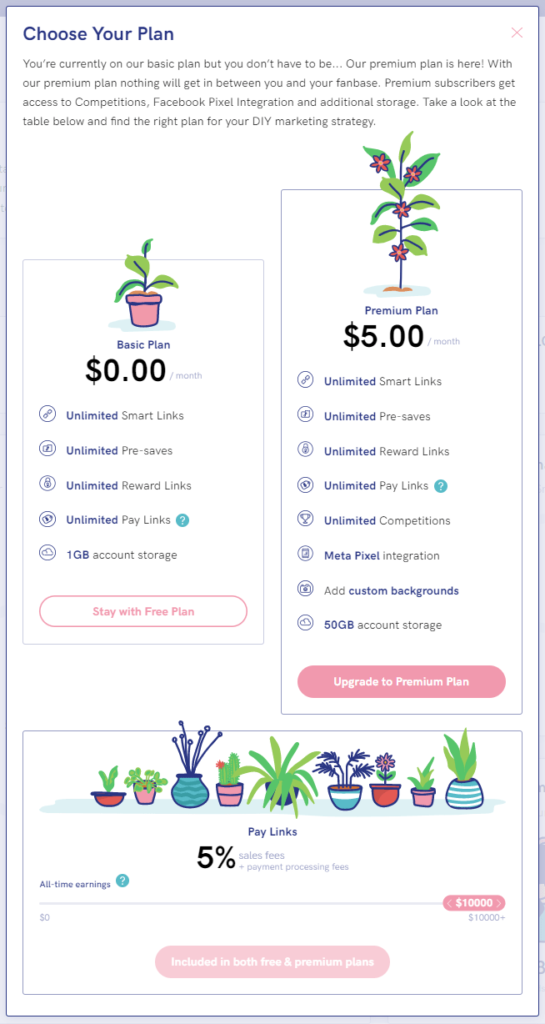 How to get started
Pay Links are now an accessible tool for every PUSH user. If you haven't already, head over to our website to create your free account. From there you can access Pay Links via the toolbar and start creating!
If you have any questions, please reach out via our socials, or contact us at [email protected]