If you're a nail technician, hairdresser, lash tech, or work in any other creative beauty industry, you need to be on Instagram. It's the difference between gaining clients, and not. Stay up to date.
Instagram is a visual tool. It's a platform for sharing still images and videos, known as Reels. Unlike rival platforms, Instagram has no option for simple text posts. Text must be accompanied by an image of some form. Typically though, text isn't needed because images and videos can speak for themselves. They're a powerful tool.
When it comes to the beauty industry, there is a lot of competition. Around every corner there's another nail salon, or hairdressers. Each offering their own version of classic styles, while competing to stay up-to-date with new trends. How do you as a client choose the one that's right for you? It's a process.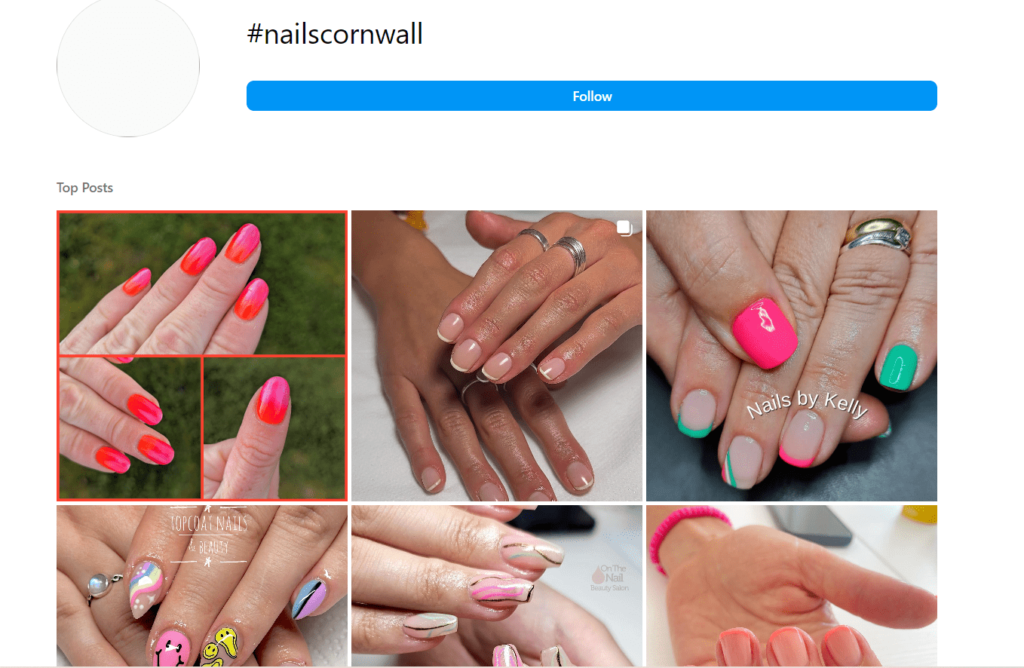 Word of mouth is one thing, but those recommending a service might have different tastes to your own. How can you ensure the salon you want to visit can offer the style you're looking for? Are you certain they have experience in your hair type, or the style of lashes you want to try out? Does the nail technician offer the level of artwork you are looking for?
The best way to be certain, is through images or videos of their work. In 2023, practically everyone is online. Businesses and consumers both spend hours of their day scrolling the web. Many individuals heading straight to Instagram by force of habit. Aimlessly swiping through a sea of images and videos.
While Instagram might be overrun with creative content, it's a breeding ground for inspiration. You can guarantee any potential clients of yours will have spent hours of their time searching through various hashtags to find 'the' picture. The one they want you to recreate. Some perhaps thinking you can perform miracles even.
Why beauty businesses need to upload content to Instagram
Your trade is your skill. If you're not going to brag about the skills you have, how can you expect anyone else to? You spend hours with one client. It takes a lot of time, and effort to train in your field, and you're constantly learning and expanding your skill set. None of which comes free. You either have to physically pay for training or give your time. Often both.
You should be trying to earn that back in any way you can. How can you expect people to find you and what you have to offer if you keep it to yourself? Sharing it far and wide is a fantastic way of expanding the clients on your books. It's your work too. Be proud of it and share it. As mentioned, it takes hours per client, so why wouldn't you want to share the result?
The majority of clients completely understand why you'd want to photograph your hard work. Most are extremely willing to be part of that because it isn't their whole face and body on show. It's simply a small portion of it. Huge transformations are important to share because it shows people looking for your type of service what you can do.
How a client finds a new hairdresser/nail or lash technician
Typically, to find a new place to visit people will head to social media. They want to see real, honest reviews from people they can confirm aren't bots. This isn't always possible through Google and other review sites. You can't confirm they're not fake accounts created by the business for positive reviews.
Seeing a face behind the review and being able to match it to the hairstyle achieved is helpful for many new clients. Not only that, but they want to see what you specialise in. If you offer services like hair extensions, it's important a potential customer can see the type of hair you use and the results you achieve before putting their faith in your services.
Clients spend a lot of money on beauty treatments, and there are always horror stories on processes going wrong. Customers walking out with their hair not blended, or lashes that aren't secure and ruin their natural lash. No one wants for this to happen to them, so normally they'll do their research, and this involves looking through your Instagram account.
For those who have never had their nails done before, or perhaps are new to the area and need to find a hairdresser, it's daunting. You normally find someone who is talented and stick with them. Once you have put your trust in someone you don't leave, so finding someone new is a process. Being able to see recent work similar to the result you want is a must.
Other ways Instagram can help those within the beauty industry
Instagram isn't just an inspiring place for your clients, it is for you as the creator too. All creators need to find new avenues to explore. There are so many posts you can use as inspiration. Start creating your own twist on them, or find the original source and do some research into how that beautician created the look.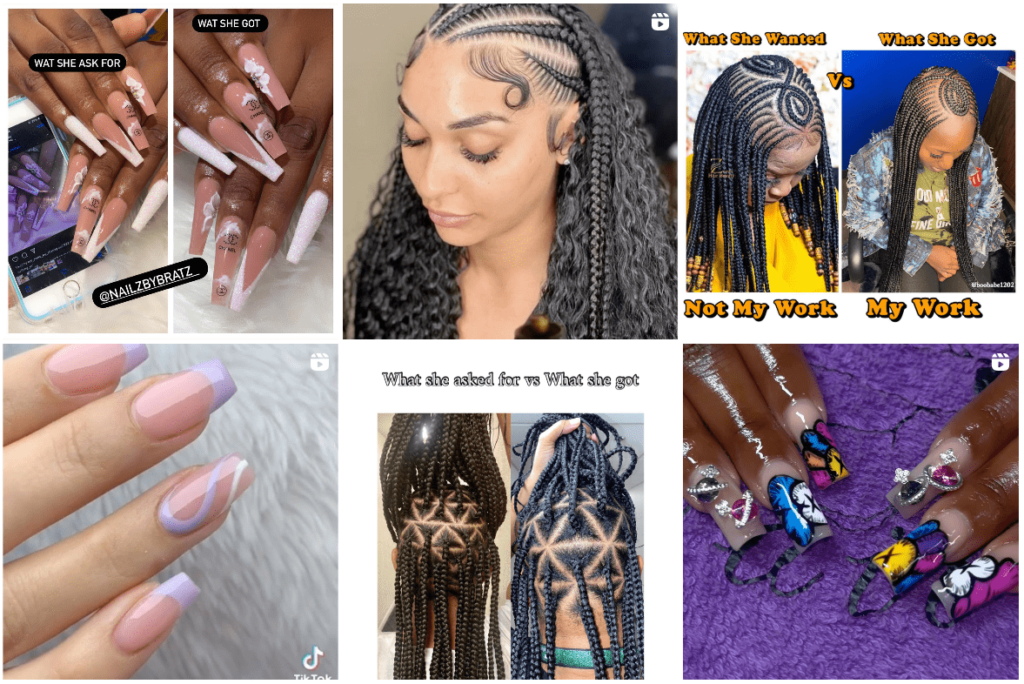 You could expand your skill set easily and with minimal effort from yourself. Many creators will film themselves during the process of their work, so you can see a step-by-step guide. Allowing yourself to learn while you watch. You might find new ideas your current clients will love too, and they'll appreciate not having to do the work to find them.
There are always new trends to jump on. Swipe throughs and video content are forever adapting. Join in with these trends. Try showing transformations, or putting side by side photos of what your customer asked for vs what you gave them. Join in with the current trends, and you'll likely find your social presence starts to grow.