Short-form video is on the rise, and has been for some time. Instagram Reels are arguably one of the most powerful tools on the social platform. As they grow in popularity, be part of the growth.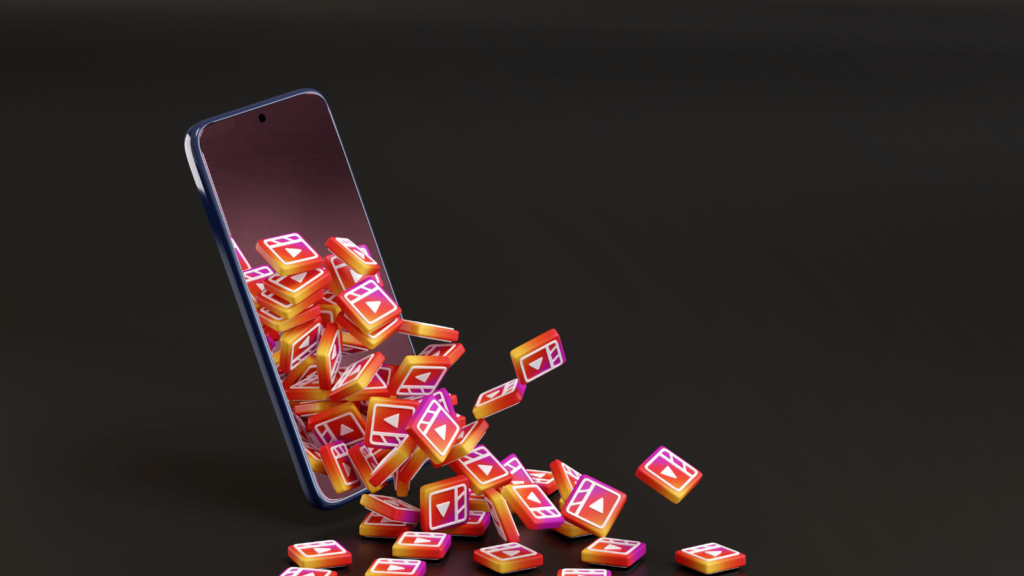 With the rise of short-form video content, Instagram Reels have become a popular tool. Businesses and individuals are able to create engaging and shareable content. But with so many Reels competing, how can you make yours stand out from everyone else's? In this article, we'll provide a step-by-step guide to creating Reels that are not only visually appealing but also effective in driving engagement and growing your audience on Instagram.
Setting up your account and tools
Before you start creating video content, you need to make sure you have the right account set up to get started. You want to start off strong, and therefore you need to ensure your account is fully set up. Don't miss out things like contact details, bios, or confirming your email because this could stop your account from being pitched by various social platforms.
Create a content strategy before you get started. Posting here and there from the very beginning won't help you gain followers. In fact, you'll end up being overlooked by many that might be your target audience. You need to come up with a schedule of when you're going to upload and how often.
Once your account is set up, ensure you have the tools to record a Reel. Do you need to consider lighting, or will you use natural lighting? Are you using a camera, or will you use the built-in one on your smartphone? What type of set up do you want? All of these things are important to consider before getting started.

Crafting your story
You need to have a story line before creating a Reel. Whether you're telling a piece of news, or promoting a product, you still need a narrative. Why should your audience buy from you? Or, why should they listen? What is it that you have to offer that your competition can't? Consider all of these points when planning your content.
It's important to either come up with a script that you then learn and read when talking within a Reel. Or, if you're creating something on the computer, think – how does this represent my brand? You should know what is going to happen at each stage of the video before getting started. Perhaps create a storyboard, or brainstorm various ideas, so you know how you want the finished video to look.
Creating your Reel
If everything else is in place, it's time to start shooting your content. Remember, lighting is key to a good video. Otherwise, you'll lose potential viewers because they can't see what you're trying to show them effectively. Consider your background too, as having a busy background will be off-putting for many. It might take a few tries before you get a video you're happy with.
Don't worry if your Reel isn't perfect first time. It can be difficult to remember everything you want to say and get it across in a concise way. Typically, when the camera is put on someone that isn't used to being on-screen, it can be daunting. Which means it can take a few attempts to get the real you captured.
Editing your reel
Once your footage has been shot, and you're happy with the overall feel of the video, you can start editing. This is where your Reel really comes to life. You have the power here to add special effects, music and subtitles. These are all added extras that take your Reel to the next level. Editing your content is a really fun part of the whole process.
Try things out and see what works for you. Consider your vibe, aesthetic and audience when editing your Reel. Something you might think looks cool like a special effect or filter, might not match the vibe you're trying to go with. It's important to keep your branding in mind any time you create a Reel.
Posting and promoting your Reel
If your Reel is ready, it's time to post it to Instagram! Try adding in various hashtags, you can even get hashtags generated for you for free. These will be tailored to your content and what your Instagram profile has to offer. Include your location too if you're a business that people can physically visit. This might help those in the local area find you.
Remember to share your Reel wherever you can. You can upload it directly to Facebook too from your Instagram account. The more views your Reel gets, the more likely you are to grow your audience, and that overall is the goal for most creators. Consider adding your Reels to your Instagram story too, so none of your followers miss it!
Creating Reels are hard work. They sound easy, and on the surface they seem simple. However, there is a lot to them. You have a lot of work to put in before even shooting the video footage. Then, you have a lot of work in the aftermath too. However, overall, Reels are a great interactive way of engaging with your followers and growing your account.