It seems Instagram's new updates haven't stopped there. They've already prioritised reels over normal posts. Now, they're making it even easier for brands to advertise their company. Where will they stop? Or, will they continue expanding?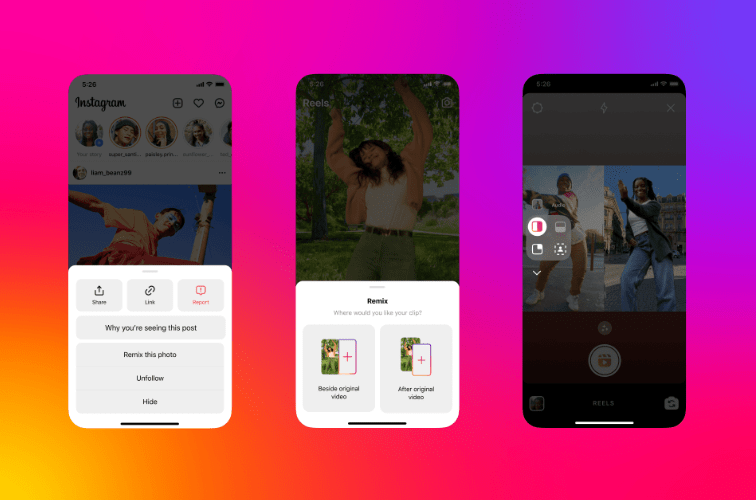 Instagram are forever expanding their platform. They want to stay interesting and relevant. All social platforms compete with each other, and Instagram is no different to this. When one platform announces a new feature, so does another. They adapt them to fit their audience, but overall they're a very similar feature.
This new update applies to more than just Instagram. Meta is planning updates to cover both Facebook and Instagram. A one shoe fits all idea. Now, they're wanting to update their Reels feature. This time to benefit businesses. Reels will soon become available as adverts. The idea is business accounts will be able to create short videos that act like Reels.
These videos will be central to the app. As some of you may have already seen, Instagram has made some changes. Many of these are unwanted by the majority of users. One of these updates was changing the way we view content. Reels have become the priority, taking centre stage. Meanwhile, normal still posts have taken a backseat and aren't as noticeable.
Any business account will be able to boost their Reels as adverts. This option isn't available for any personal account. However, those with a business account can head over to their settings and boost their Reels. This will allow businesses the chance to reach new people and encourage engagement.
These Reels will appear on the Instagram feed, those scrolling through will be able to see them on their main feed. They'll also be visible within the Reels tab and also the Explore page. So, new audiences will be able to potentially engage with a businesses account without even following them. It will allow a small business to start to grow.