Perhaps you've added a selection of images, but now you think one of them would be best as its own post instead. Or, you've added some photos and videos, but it's not reaching as many people as you hoped. Whatever your reasoning, you don't have to overlook it and move on. You can simply remove one of the photos or videos from your Instagram carousel. No need to take the entire post down and reshare it.
How to delete a single photo or video from your post
We've all posted to social media and then regretted it. You might look back at a post and realise one of the images doesn't quite fit or even that you want to post it on its own. Maybe the quality doesn't match, or you've accidentally added the wrong file. The image you selected might not have been the final version. Whatever the reason, you don't need to panic. It isn't a case of taking the entire post down and reworking it. Instead you can just delete the photo or video that doesn't quite fit.
Step 1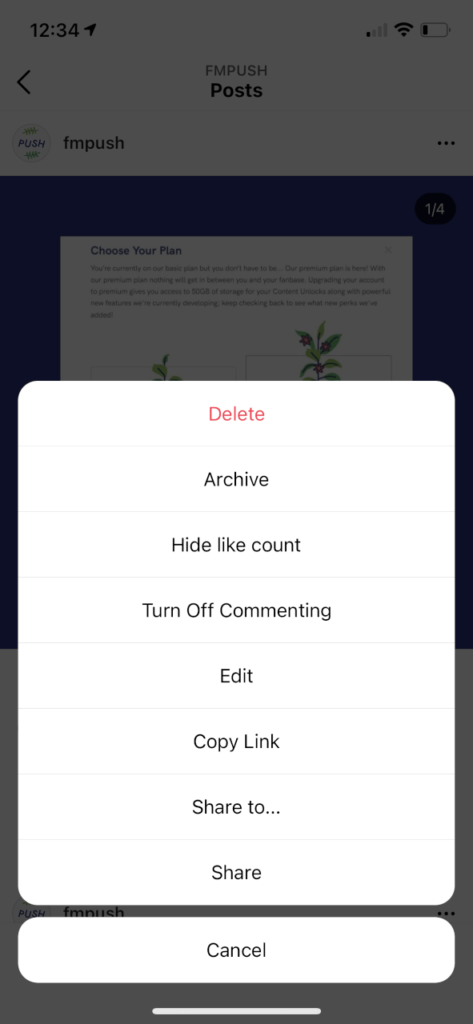 First you need to click on the 3 dots in the top-right hand corner. Once you've done this it will bring up the menu you see above. Within this list of options is the Edit button. You'll need to select this to continue with the process.
Step 2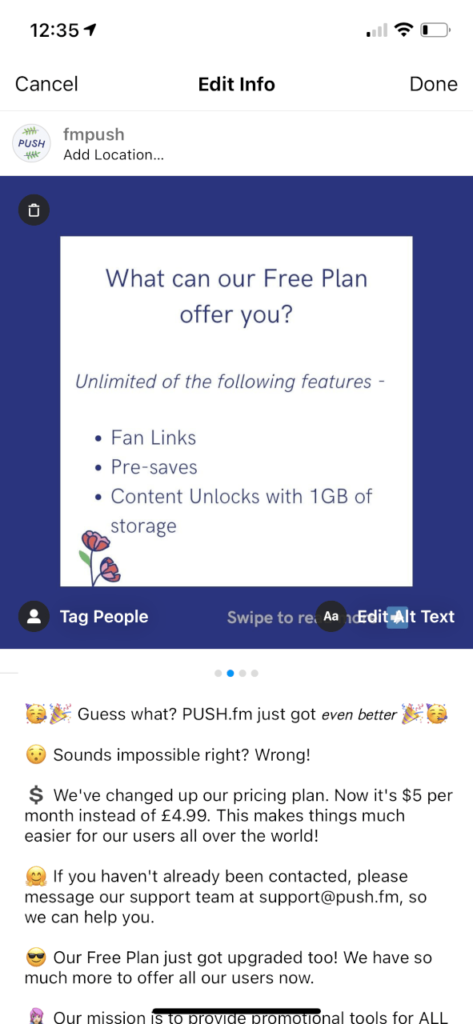 Once you've selected the option to edit your post, you'll be able to change up your caption or tag an account you may have forgotten to. You can also now delete the image you have decided you don't want within your post. To do this, swipe through to select the content you want to remove.
Step 3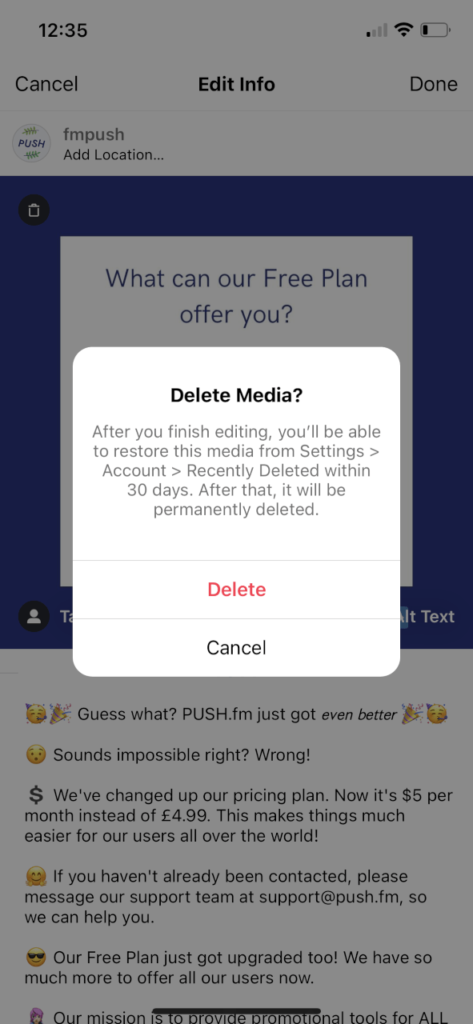 Then simply click on the bin icon in the top-left corner. It will bring up the box you see above. You'll have the chance to decide if you want to completely delete it or if you've changed your mind. This avoids accidentally deleting the wrong thing.
It's as easy as that. Within minutes you've removed the photo or video you don't need and your post is back to normal. No one will even notice and all of your likes and comments will remain the same. That's the problem with deleting the post completely, you'll lose all of the interaction. It's great that Instagram have added this feature to make adapting your posts even easier. You might even decide to add something in there for a short time only. Really drive the interaction by letting people know it won't be there for long. Then simply remove it once the times up. Maybe it could be a hint towards your new content or project you've been working on.