For social media platforms it's always a case of one copying another, or rehashing an idea. TikTok are no different. This time, they're adding something we never saw coming.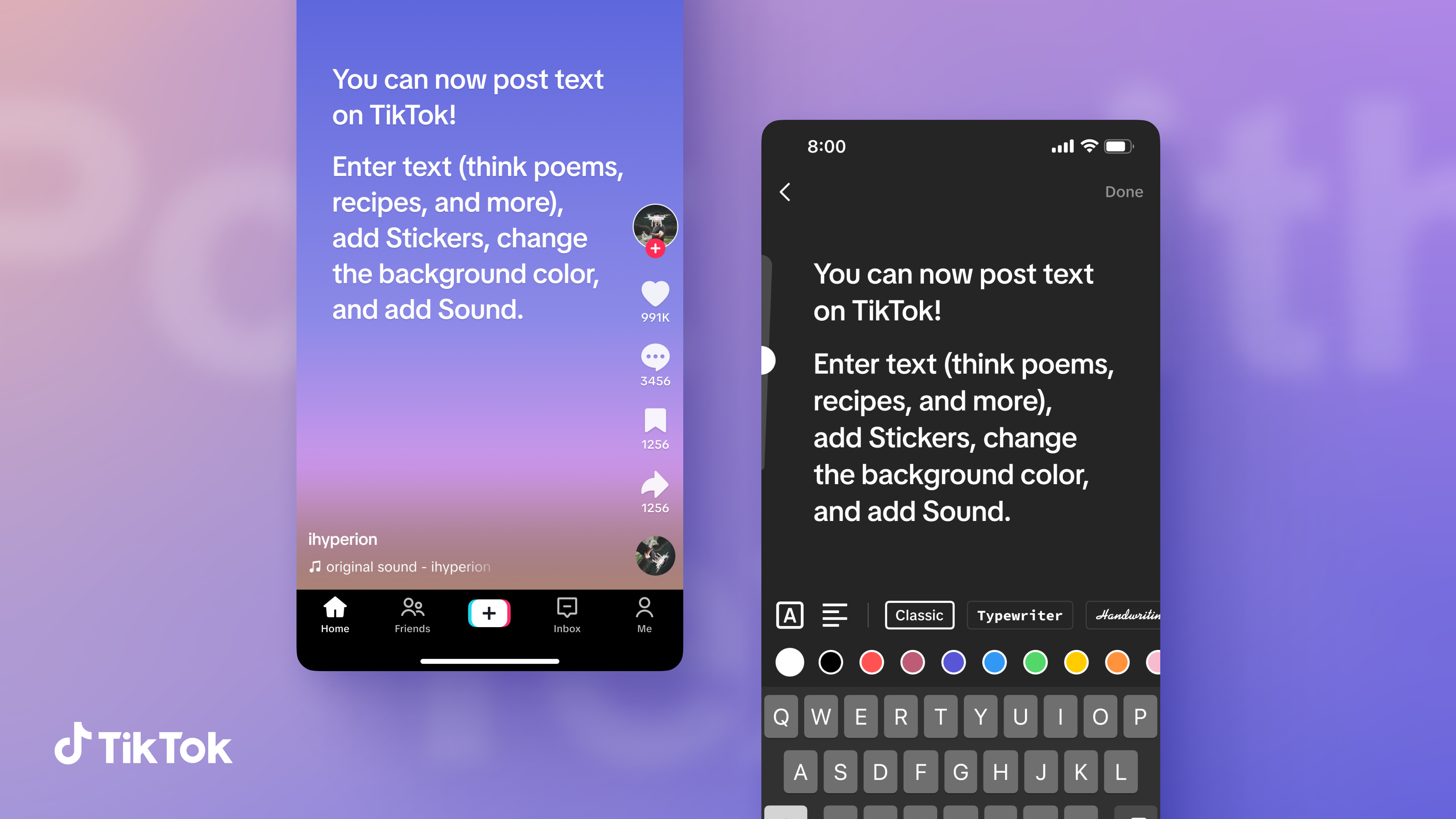 Following on from Twitter's rebrand to X, and also Meta's release of their popular app Threads, TikTok have decided to make some changes. They've added text-based posts, but you could ask why? Is there a need for this feature on TikTok? Isn't the idea of TikTok video based?
Lives we could get on board with… they're live videos, but text posts just don't seem right on TikTok. It's a video sharing platform and that's why it's done so well. However, now they seem to be adding features for the sake of it.
Text posts on TikTok will offer creators a place to share recipes, updates, stories and any other written content they want to share. It could be a smart move for the platform because users won't need to redirect their viewers to a blog to read this content.
It could be an in-house smart move. However, we're not completely convinced. The idea is, it gives creators an easy way to communicate with their viewers. Many creators already create videos with written text saying the message they want to share.
So, is another method of the same thing needed? Only time will tell. It will either take off and be really powerful, or it will die out like other platform features have. Creating a text post on TikTok is quite easy to do, so you don't need to be a TikTok guru to figure it out.
How to create a text based post on TikTok
Head to the app and click on the plus icon at the bottom of the screen, as if you were going to create a video. Then, you'll be presented with three different options; photo, video and text. Of course, you'll need to select text.
You'll then be sent to the creation page. Allowing you to type out your post, add stickers, change the font and generally personalise your message. TikTok also encourages hashtags to get your post seen by as many people as possible.
There are options for adding sound, tagging your location and allowing people to comment on your post. However, these are optional, so if you don't want comments, you aren't forced to have them. You can even duet others posts.
TikTok text features
Stickers – You can choose to add stickers, in the same way you can within videos.

Tags – You can tag other creators accounts.
🏷 Hashtags – Include hashtags, so people can find your posts.

Backgrounds – Change the colour of your background.

Sounds – Add music or sounds to your posts.

Save drafts – Save your post for a later date.

Delete content – Remove any posts you no longer want.