Meta introduced a new platform yesterday (6th July 2023). The app called Threads is almost an exact copy of well known platform Twitter. We've signed up to Threads and will be digging through the platform in this article.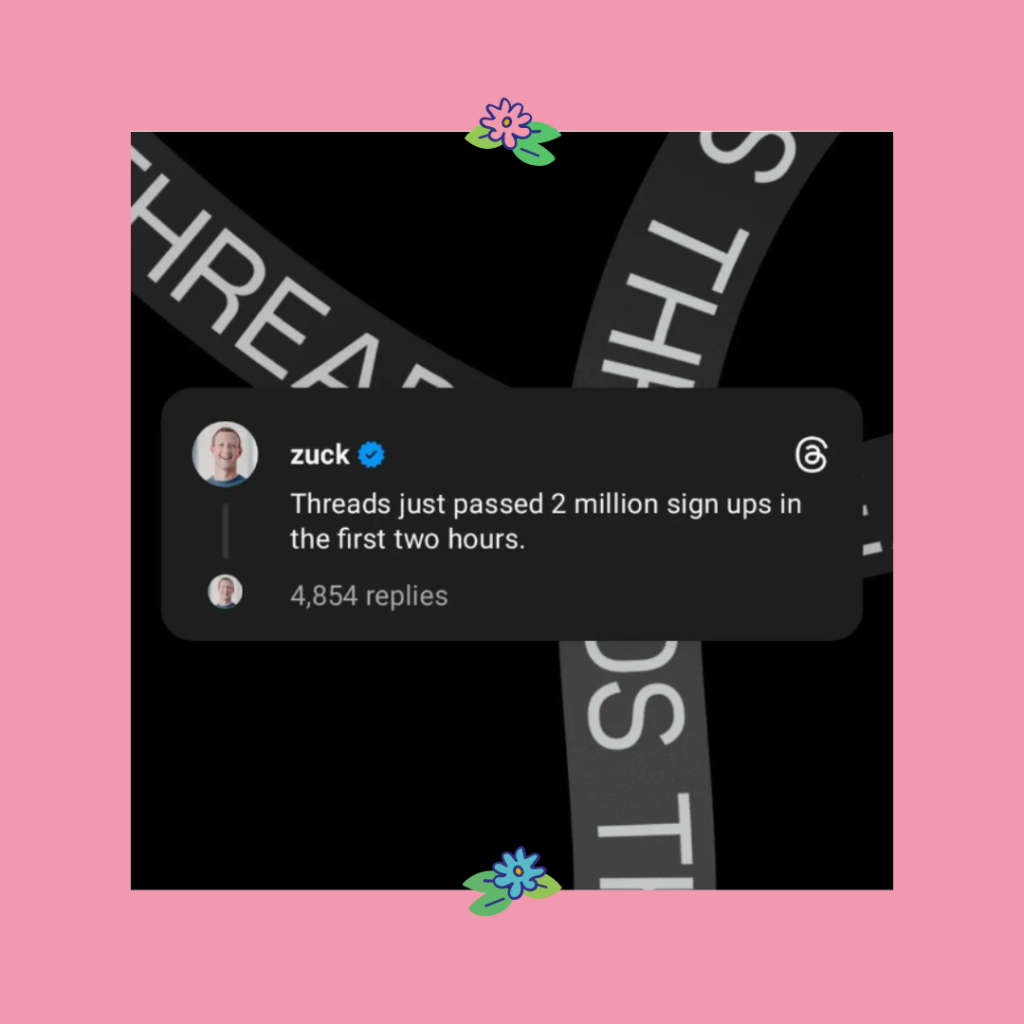 Threads is a new platform launched by Meta. It's a hybrid between Instagram and Twitter essentially. Users are able to upload status style posts which others can comment on. It looks similar to Twitter's thread system. In fact, the whole platform looks very similar to Twitter. Threads was designed with content creators in mind.
It's said that the idea behind the app is that creators can network and bounce ideas off each other easily. However, there are no creative requirements you have to meet to sign up. All you need is an Instagram account, and you can sign up and start creating conversations. Both Apple users and Android users can now access Threads.
Setting up your Threads account
You'll need to download Threads from the app store, then you'll be promoted to log in using your Instagram account. From there you can decide whether you copy all your data over from the media platform, or you add your own. You can choose whether you want to add a new bio or keep your Instagram one.
Along with this, you can choose whether you follow all the same people that you do on Instagram or not. Finally, you get to pick whether your account is public or private. Once you've made your choices, you're ready to start sharing. It's a really easy platform to understand. It only takes minutes to sign up.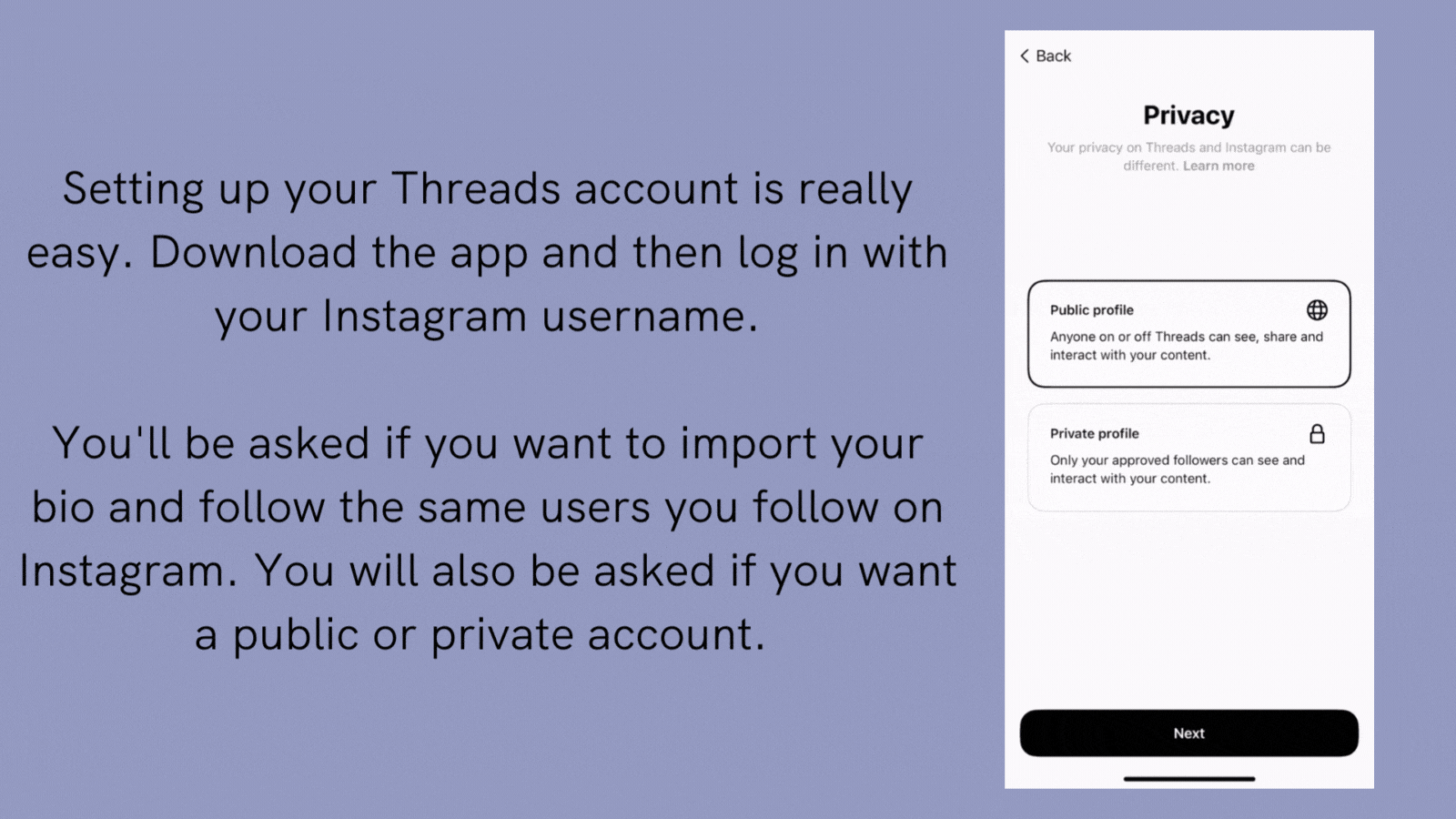 Once you're in, you can start chatting. It's much easier to set up than any other social platform because it already has all of your information, so you don't have to spend time following random accounts just to get started. Also, it mimics Twitter, so it feels really familiar. It didn't take us long to figure out how it all works which is a huge bonus for any newbies.
Creating a Thread
To create your own thread, simply hit the pen and paper button at the bottom of your screen. People can then reply and that's where conversations start. You can reply to others by simply hitting the respond button. Or, you can like and share their threads, just like on other social platforms. Your profile will show what threads you've started.
Meanwhile, you also have buttons which show your notifications – who has followed you, or replied to your threads. You can search for accounts, and also you have your timeline which will show threads relevant to you. Just like other social platforms, it's likely, the more you use it, the more the algorithm picks up on your likes and dislikes, to tailor your page to you.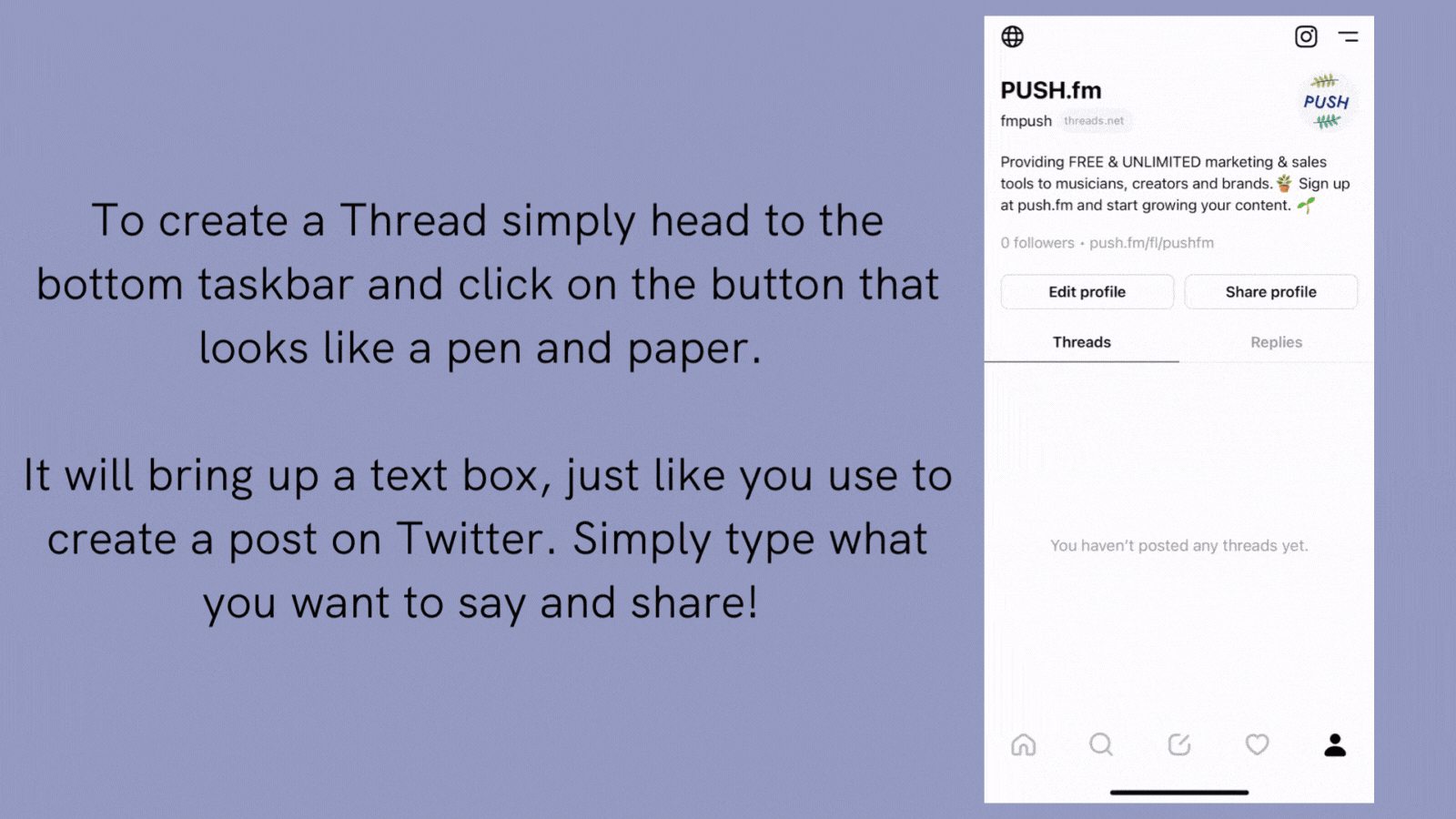 You can add attachments to your threads. If you have a photo you want to include, this is where you add it. There's even an option when sharing, to add your thread to Twitter which is very interesting since they're going to likely be rivals. People seem to really be enjoying the platform, especially after all the negative press that has come from Twitter.
Opinions on Threads
In our opinion, it's a great platform. However, we're not sure if there's a need for both Twitter and Threads. They're very similar. Of course, if Threads was just used by its target market, it might stand out as a creators app. But, anyone can use it, so it's a little hard to see how it's different from Twitter at this stage.
A huge flaw we've found so far is the timeline. You can't choose between 'For You' or 'Following' like both Twitter and TikTok offer. Instead, you follow accounts you're interested in, but instead are met with trending threads all over your homepage. Perhaps this is something they'll later update, but for now, it seems pointless following anyone.
What are your thoughts? Have you used it yet? Will you be using it, and if so, what for? There have already been many memes shared targeted at Elon Musk and the Twitter platform, which is understandable. Hopefully though, it will mould itself into something unique that works as intended. However, perhaps its real intention was to take down Twitter.