While all social platforms adopt ideas from each other, Meta aren't even subtle about this one. From Thursday 6th July, users will be able to download a new thread feature for Instagram.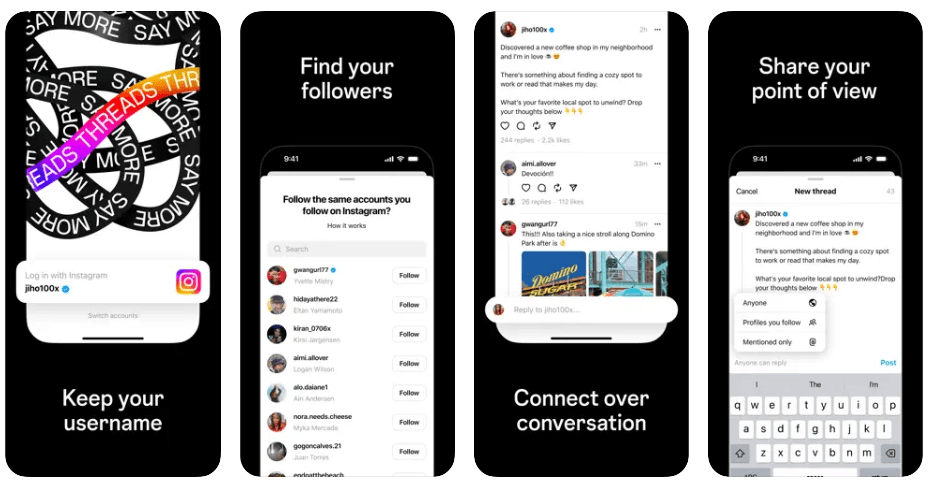 Meta have announced a new app launching on the 6th July 2023. The app, called Threads has been designed to connect those within the creative world, allowing them to bounce ideas off each other and collaborate effectively. The platform will be text based, and appear similar to that of Twitter threads.
Threads will essentially be an Instagram add on, as the two work together. You can keep your username and use it within the new app. Allowing you to easily share your content with those you meet along the way. Browse other creator's pages by switching back to the media platform and seeing what content they have to offer.
Twitter's thread feature has proved really popular, allowing people to have conversations about one tweet or topic without flooding the entire platform with response after response. All comments are kept in one place. Those who want to read about it can click on the thread and from there they'll see all comments.
Likewise, if a particular topic doesn't interest you, then you're not overwhelmed with information about it. Simply skip past it. Threads will likely become quite popular as it targets a specific audience of people. Plus at this stage, Twitter isn't performing so well. More and more are turning their backs on the platform.
Could Threads be coming at the right time? Hopefully, it will achieve its idea of bringing communities together. You can share opinions, ask questions, request ideas and feedback. The concept is a really interesting one and not something that is currently on the market. To download it, simply head to your app store and get started.