There's no way you can't be on TikTok. You need to go and download it. It's not something you can ignore. TikTok has taken over, and you need to join in. We promise, it will be worth it. We'll show you everything you need to know, from the beginning. Give into temptation, we know you want to…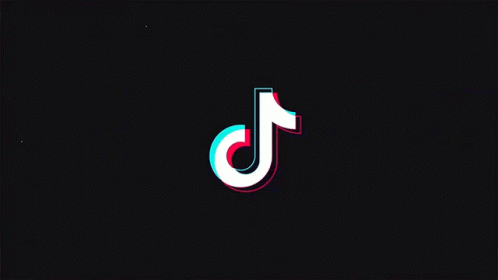 TikTok is now the 7th most popular form of social media. People use it for everything, whether it be showing their latest track or telling a story from their day. It's become a pass time that people can't put down. Before you know it, hours have passed, and you're still scrolling through short video clips. If you've survived this long without downloading it, well done. However, it's time.
On TikTok, you can create videos between 5 seconds and 3 minutes long. These can have fun effects, music or voice-overs. There are endless options to make your TikTok videos unique. The best way of getting your content seen is if you make it to the For You page. This contains a library of must-watch clips, favoured by TikTok's algorithm. Throughout time, as you begin to pick and choose the content you want to watch, this page will adapt to suit you. That's exactly why it's called For You. To begin with it will start as content the app believes you might like, or simply the most popular content. Over time, it will become personalised to your selections.
How to create a TikTok account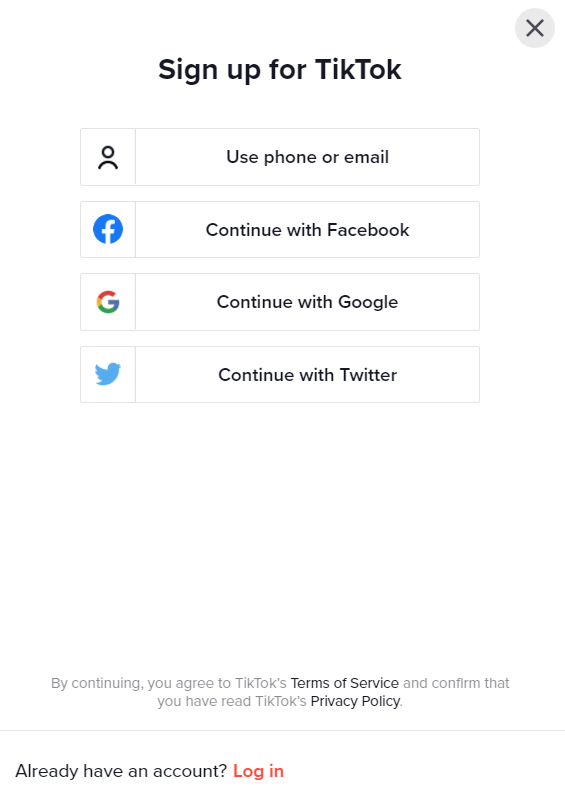 Head to TikTok either on web or on your mobile by downloading it from your app store. Then it will request you either sign in or sign up. Of course, if you don't already have an account, you'll need to select the sign-up option. You can then put all the relevant details in and away you go!
Having the app will be a lifesaver because you'll stay logged in. It's also the only way of creating videos while using the app. Rather than making a video first and then uploading it, you can create right from TikTok itself. Now, to start making videos…
How to create a TikTok video
To get creating, simply tap the + symbol at the bottom of your screen. It will bring up the option to record a video or upload something from your camera roll. This is also where the special effects and filters can be applied, so you can see what the results will look like before hitting the record button. You'll notice that there are options for 15 seconds, 60 seconds and 3 minutes. This depends on how long you want your video to be. Try out different ones to see what works best for your content. It's nice to be able to have a variety.
The first image displays what will appear when you first press the + symbol to create a video. As you can see, you can use this to record content. We've selected a really adorable cat clip to walk you through the process. You're welcome. So, as you can see from the images above, you can play around with the filters to find something that suits you. Some people on places like Instagram tend to choose the same filter for all of their content. This works for some and not for others. It can keep consistency but other times it makes your work all look the same.
Add any stickers and sounds you want. As an artist this is where you need to add your own tracks. You can add as many or as little as you want, play around with your video until you're happy with the finished product. There's also the option to edit your cover image which is important because otherwise it selects a random point in your video which may not look great as a thumbnail. If you want your video to perform well, it needs to draw people in right?
Think about your captions
Once you're done, post that video! You get to decide who sees it, who can comment and where it gets shared. The options are all yours. We'd recommend including hashtags within your caption, so you have a bigger chance of your content being seen. Check out what hashtags are trending at the time of posting and what relates to your video. If you want to feature on the explore pages, you need to utilise hashtags.
When creating a video directly within the app, you can use green screens. This allows you to choose your own background which, depending on your content could be really interesting. You can also add animated graphics. Want a dancing burger alongside you? Go for it. Anything's possible in the world of TikTok.
What should I post to TikTok?
Take note of the trending content. Join in with the latest dance moves that are flying around the app. You're far more likely to go viral if you're doing what's current and popular. Of course, you don't want to become a carbon copy of another account, so make sure your videos have your own spin. You've got to think to yourself, why would someone want to watch this? Is it informative about a certain topic? Are you going down the route of humour? Whatever it is, have an idea of what you want to create before jumping into it. Otherwise, it could just end up being a flop. If you keep smashing out content and no one is interested, you're not going to favour with TikTok's algorithm.
Interaction on TikTok
You'll find many ways you can interact with other creators videos. In the same way they can engage with yours. Interaction is really important across all social media platforms and TikTok is no different to this. Here are different ways you can interact on the platform:
Follow other users – If you like someone's work, use it as inspiration for your own. As TikTok is constantly moving on to the next thing, you can follow users, so you'll always see their uploads. This also helps TikTok decide what other videos to add to your For You page. All you need to do to follow someone is tap on the + sign on the creator's profile.
If you love it, heart it – When you think a video is great, give it some love. You'll see a heart symbol on the video. Press it and boost their likes. It will help them out and again will show TikTok what you're into.
Comment on videos – Using the speech bubble icon, leave a comment to interact with different videos.
Share it – You'll see an arrow button that you can use to share a video you enjoy. Send it to your friends, so they can appreciate it too.
So, you've got the lowdown on the basics of TikTok. To really understand it, you've got to emerse yourself into the world of video creation. You'll get addicted though, and we're not taking the blame on this one. However, when you go viral, you can totally mention how great we are for providing you with this info…(kidding)
Must reads