With Instagram being one of the best platforms to go viral on currently. You need to be present and allow your branding to be strong if you want to stand out. Think about what your purpose is on the platform and what you want to achieve. Change your habits to fit with your goals.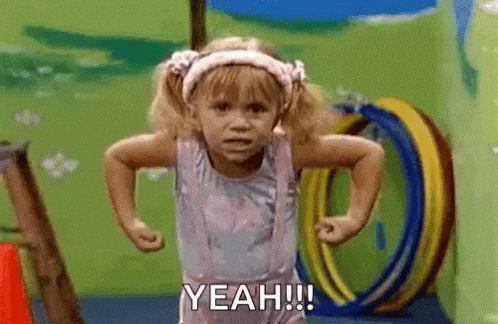 Keep it visual
Instagram is a platform that is all about image. Whether you're an influencer, brand or individual. People want to look at exciting and engaging content. If it doesn't catch their eye, they'll keep scrolling. So, it's important your content is fun and inviting. Try different media. Use both photos and videos and really think about the work you're going to put up on the platform. Steer clear from being one of those Instagram accounts that posts only in black and white. It's not very gripping and makes your feed look quite boring.
Look at your rivals. Depending on what your niche is will depend on what content you can post. Check out the way your rivals set up their posts. Are they bright, vibrant posts? Or, are they more informative? If they're information based, maybe think of some exciting ways you can display this. No one goes to Instagram to read an essay. They can find that type of content elsewhere. You need short and snappy on Instagram. Otherwise, your content will be overlooked.
Stay updated with new features
Reels, stories, stickers Instagram has it all. Each goes through periods where they're more popular than the others. This is because Instagram are constantly updating their features and listening to their consumer feedback. When one feature gets updated, it takes centre stage. This means you need to be interacting using that feature. Otherwise, you'll get overshadowed by the Instagram users who are. Make the most of the features and aim to get in their first. If Reels have been updated, try out the new updates and apply them to your content. This will stand you a better chance of having your content viewed.
The more you keep on trend, the better chance you stand of growing your Instagram profile. You're far more likely to appear on the explore pages and be suggested to users similar to your followers. Brands can create custom content that is specific to them. Create AR filters and encourage your followers to use them. Which, in turn is helping to promote your brand. Drive your rival's followers to your account and give them a reason to stay.
Listen to what your audience want
They might not always state their preferences, but over time you'll be able to tell. For example, if you're closely monitoring your statistics you will see patterns. Depending on when you're posting and what type of content you are uploading, you should see your statistics either grow or start to decline. Keeping a close eye on your Instagram performance will allow you to see where you have possibly gone wrong. If you've moved away from your regular content and started branching into something else, monitor your rise or decline. This will tell you whether your followers are interested in your changes, or if you should go back to what you know.
Always be willing to accept feedback from your followers. After all, they are the reason your Instagram account is growing. They'll be the ones to share and interact with your posts. Meaning when you expand and grow in followers, this is partly because of them. Of course, your content plays a huge part. But, make sure you appreciate your followers too. If they make a suggestion, take it on board and let them know you're thankful for this. They typically will tell you when they love your content. If they recommend another Instagram creative they also like, check them out and see what inspiration you can take from there.
Use hashtags within your posts
Some people find hashtags cringy, that's fine, but those people aren't going to grow. If you're already well established, you're not as likely to need to rely on hashtags within your work. But, if you're growing your Instagram account from the beginning, hashtags are critical. People will search for specific tags and interact with any account using them. This is a guaranteed way of gaining likes and comments. Even if those people like your work and move on without following, you're still more likely to appear on their follower's explore page.
You can find websites and apps to help you figure out what hashtags you need based upon your Instagram profile. These are really useful tools because it will save you using irrelevant tags or ones that simply won't help you grow. Make sure they're specific to your content because people who have searched for #beauty aren't looking for picture of racing cars and vice versa. Hashtags are one of the most powerful things you can use on Instagram so make sure you use them to their maximum potential.
Think about collaborations
Instagram is full of collabs and creatives working together. The beauty of it is, you don't need to be in the same industry for these pairings to work. As long as you can make the link and get this across to both of your users, it will work. In fact, sometimes weird and wonderful collaborations work the best. The ones Instagram users never saw coming. That's because it makes them think about it. Once they've seen it and thought about how it's a bit of an odd pairing, they just can't get that out of their heads. Think about who you'd want to work with and go and seek some opportunities with those types of people.
Joining up with someone else could boost both of your followers. You get posted to their account and vice versa. Meaning, your followers get an insight into who they are, and theirs get the same idea about you. It's highly likely you'll gain followers through this. Especially if you both already have an established relationship with your followers built off trust. They'll value your judgement and think if you're willing to work with this creative, then they must be worthwhile. Their followers may share your work or the collaboration to their own Instagram page. This way your work gets shared further and further into the Instagram world.