Creators can now encourage their followers to join in with their stories by essentially creating a thread. Perhaps as an influencer you've added your outfit of the day to your story. Why not get your fans to add theirs to your story as well?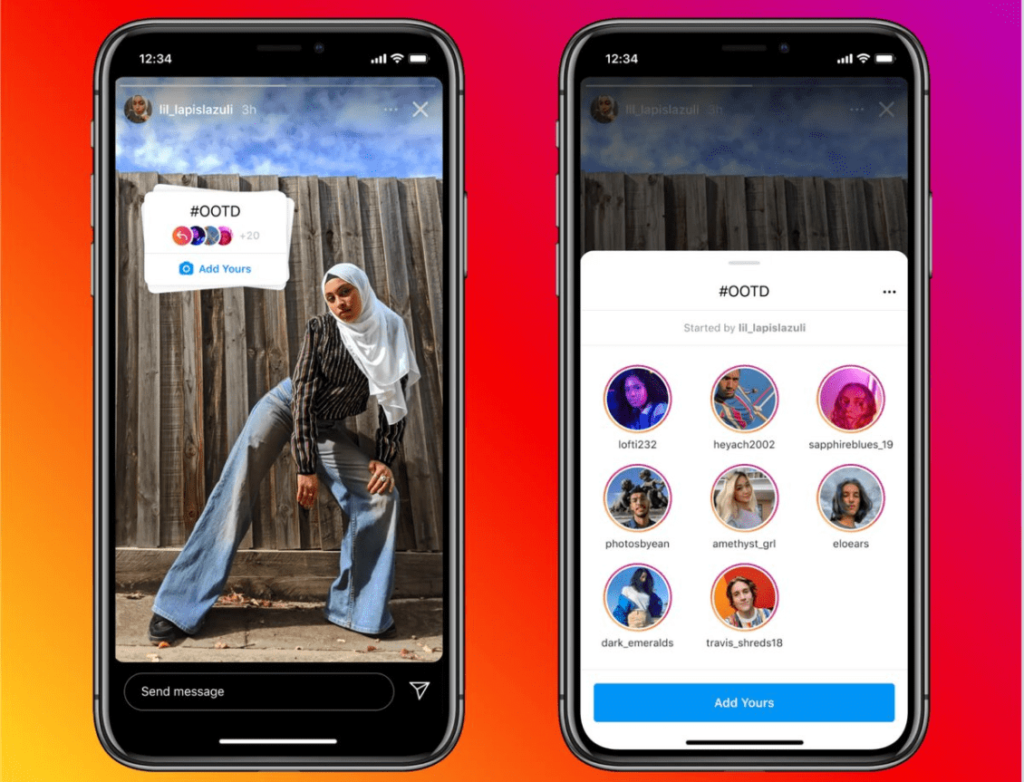 Instagram's new sticker
A new feature launching by Instagram allows creators to become more involved with their audience. It means there will be more chance for interaction. Instagram stories will almost be turned into threads with this feature. Now, when you post a story, your followers can add to this.
Content creators or influencers will upload a story and add a sticker with a prompt. This prompt can either have a personal message, or when creating it you can roll the dice to select a random one. When someone responds to your prompt on Instagram, you will be notified. From the viewer's side, they will click on your story and see the prompt sticker. They can then choose to interact with it by uploading their own image from their camera roll. Not only will it post to their own story, but it will post to yours under your sticker thread.
If you're adding to a story though, remember that if the account is public, anyone will be able to view this. Be careful that what you're choosing to add to the thread is something you're ok with sharing. The larger the influencer or creative, the larger their audience.
Creators and influencers
While this feature hasn't yet been released to everyone, it's something all creatives can get excited for. It adds a new way of interacting with your followers. Perhaps you're a fashion account, why not post your outfit of the day and ask your followers to do the same. Then you'll end up with a thread of different outfits by excited followers. They'll enjoy being shared to your story, so they're bound to join in.
As a creative trying to promote their work, you could create a thread of people promoting your content. You might ask what their favourite item you've created is, and they can upload photos of themselves with the product. Currently, brands often share their consumers selfies of them with their product as it acts as great publicity. Now, the audience themselves can get involved and select what image they include in your story. While it is only selected countries and accounts at the moment. We'll all be able to see it from Monday 8th November 2021.