You can build your YouTube up from scratch without paying a penny. This is key, as many people will try to encourage you to buy your subscribers. It doesn't work. Your subscribers need to be built organically. As your channel grows, so will your viewers and if it doesn't then it's time to change things up.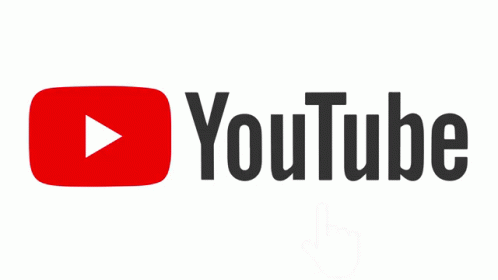 Ask your viewers to subscribe
This might seem obvious but sometimes if you don't ask, you don't get. It might not be that your audience are watching your videos and choosing not to subscribe, they might just not think about it. I know I've certainly been guilty of binge-watching my favourite YouTube stars without hitting the subscribe button. You remember their name and YouTube remembers you enjoy their videos, so they're suggested for you without you even thinking about it.
That's why a little reminder towards the end of your video, or in your video description if you're music based, goes a long way. The minute I'm reminded to subscribe, it's a natural reaction to do exactly that. Remind your viewers why it's important and how it helps you. I think that's key. So many people don't understand the ins and outs of YouTube, because why would they? If they're not using it to create videos themselves then they don't need to know how it all works. The more you remind people, the more subscribers you'll gain.
👀 Give your viewers hints to your next video
We all love feeling in the know. If you've missed a video and something big happened, you'll feel out of the loop seeing people talk about it. This is why it gives people more of an incentive to subscribe so that they don't miss anything. Make sure you're giving insights into what to expect next time. This will require you being prepared and on top of your schedule but if you're serious about your channel, you'll want to do this anyway.
It will help drive their excitement if they know what to expect next time. In turn, this will encourage them to subscribe to your channel because they will want to watch it on release day. You can point out exactly why they should subscribe and stay updated. Showing them you're dedicated to your channel.
Interact with your viewers
Interaction goes such a long way. Imagine it was you as the viewer, or better still, think about some of the YouTubers you enjoy watching. Do they ever respond in the comments section or give general feedback to their viewers? If not, how does that make you feel? It might not be so bad if they have millions of viewers because I get it goes unnoticed. However, if you're trying to start out on YouTube, you have to appreciate the people in your corner. Let's face it, if they all got up and left, where would you be?
Respond to the comments you get left and comment on other peoples videos too. The more you reach out to others, the more you'll get in return. Who knows, it could bring you a collab, and then you have a whole new audience seeing your content. So many people find newbies in the comments section. If they notice you're commenting on their favourite YouTuber a lot, they might check out your channel as you clearly have similar interests.
Make sure your branding is consistent
I know we talk about this a lot, but it's important. Your branding should be consistent across every channel you have. Both social media and streaming. Your YouTube banner and logo should represent you as an artist. It's important you update it regularly. When new content comes out or when you have an artist revamp. If you're updating other social accounts, don't overlook your YouTube.
The better your banner looks, the more chance you have of people sticking around. That's because it will stand out from other accounts. Include your social media accounts somewhere in this banner as it acts as advertising. Your channel description is something that shouldn't be ignored. This also needs updating often to keep it relevant. You're less likely to have people subscribe if it looks like you can't keep on top of your channel.
Create a schedule
Uploading on a consistent schedule will set you apart from other people on YouTube. It allows your viewers to know when to expect a new video. Some viewers even want to know down to the time of upload, although we'd say as long as your days are consistent, it's not as much of an issue. Once someone becomes hooked on your channel, they want to know when they can see more. Letting them know your upload days means they'll come looking for it.
Your viewers are far more likely to subscribe if they know they'll get content regularly. Why would they subscribe if they never know when it's coming? Some people may only post once every few months which is fine, but you can't expect your subscriber count to grow if you aren't posting often.
These are just a few ways you can grow your YouTube channel organically. Remember, buying subscribers isn't the way to go. It's obvious when subscribers aren't real, and they're bot like. It doesn't look good for your channel, if you don't believe in your content, then why should anyone else? The more you put into your content, the more you'll get out of it. You have to show your viewers exactly why they should be subscribing to your work. Remember that it probably won't happen overnight, unless you're really lucky.