Linktree have recently announced some new updates that will help out musicians. It seems they have tailored a link choice to artists. Here at PUSH.fm our first Smart Link option was heavily music based, and we have since developed further link templates. We're going to review Linktree's latest changes.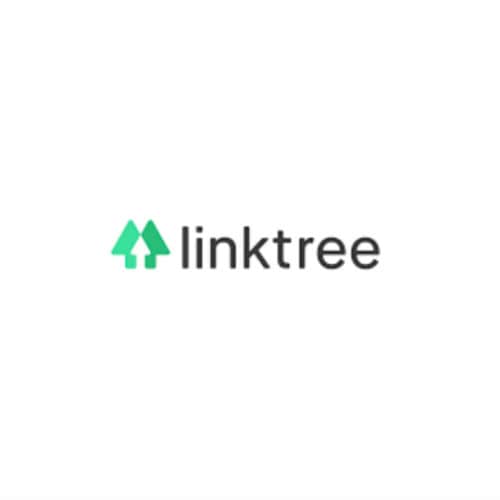 Linktree's latest updates
Previously Linktree required their users to create separate Smart Links for each type of link. For example, unlike PUSH.fm, Linktree didn't allow a one link covers all. You would have to create a Fan Link to store all of your streaming platform links. Then you'd need to create another Smart Link for your merchandise, another for your website link and even another to place your latest gig information.
Even Linktree themselves described this as a poor experience for artists fanbases. Rather than having a one link provides everything they need, they'd need to send their fans to various links to get all the information they need. This is why Linktree have finally decided to create a Fan Link style template that will allow artists to upload all of their links under one URL. They're in the process of updating their services, so you can include everything under one link.
"In today's world, artists are expected to do everything and be everywhere. Our updates are here to make it easier to be a modern-day musician and give you time back to do what you really love: make music."

Sammy Kaufman, Linktree's Music Lead.
Linktree claim to be first designed for artists. However, it seems strange that they would aim their links towards musicians if their links aren't streamlined for artists. PUSH.fm are partnered with RouteNote which is where our first initial desire came from to create a free service that would benefit all musicians. Our aim has always been to provide a platform where any creator can design links that suit them. We don't want people to have to send various links out to their fans. Instead, we want one link does all. This is why our links can and always have been able to be personalised to add every URL you require.
Linktree finally add an auto-look up tool for musicians
Just like our auto-lookup tool which has been firmly in place since PUSH first began, Linktree have now adopted something similar. They have created a link template that includes a feature which will search for your relevant streaming store links. By placing one link into their lookup tool, you should be able to locate the rest of your links within various streaming services. It's great that they have now added this feature, however considering they claim to be created for artists, it's surprising it took so long.
Spotify, Apple Music, YouTube Music, Tidal, Amazon, Deezer and Pandora… in 2022, there are a lot of different places to stream music. That's why we've made it easier for your audience to find you on their platform of choice.

Linktree
It's great that they've realised what artists need. However, it seems unlikely that Linktree's original purpose was to create easy Smart Links for musicians. They should have added an auto-lookup tool long before now. Also, what about all the musicians currently using their Smart Links for various URLs? Are they now going to have to delete these to create one new streamlined link that contains all of their platforms? Before, it wasn't possible to add your social media accounts with your music links and website. Now, you can. Does this mean musicians are going to have to waste their time making new links?