It's no secret how popular TikTok is, it's quite literally taken over the internet. Everyone's using the video sharing app to create content. With the latest news of their user number, you'd be silly not to get your music up on the platform. It has so much more chance of going viral. TikTok is also a place where there isn't such thing as too much. You can post content as much as you like really.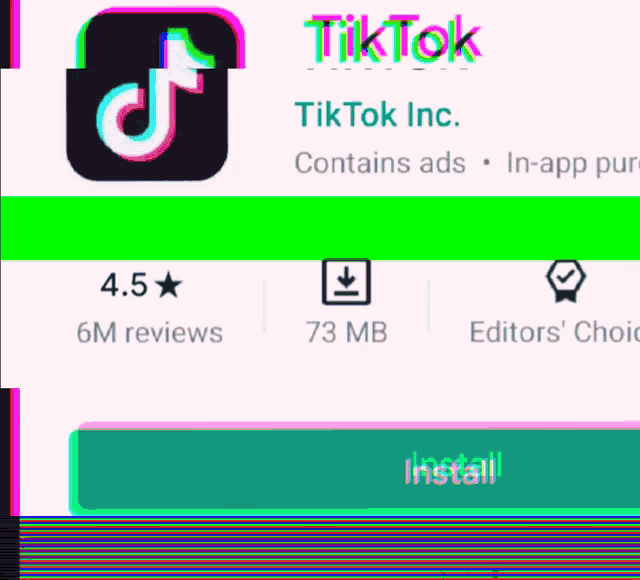 Since it's launch in 2018, TikTok has now hit over 1 billion users. Which is a crazy number considering the short time it has been around for. Everyone's using it, either to upload their own content or to just watch other people acting wild. It's quite literally an app for everyone. There's so much variety on there that you'll find your niche in no time. From dance trends, to dog videos. Each day there's something new. It's unlikely you'll keep bumping into the same video, unless you save it. This is because there is such a huge amount of content creators uploading daily to the platform. Flick through thousands of videos as and when you please.
Other companies, such as YouTube have tried to rival them, but so far no one has beaten the popularity of TikTok. It allows a lot more freedom than other apps. Content is short and sweet so while the effort still needs to go into your videos, it isn't as refined as the content you might post elsewhere. You need to ensure you're posting to the site at a time that suits your viewers, however. As without the views, your content isn't going to go anywhere. You want people sharing your work, and they can only do this if they're able to see it. Make sure you're keeping on top of your statistics, so you know what time zones the majority of your viewers are in.
During the pandemic TikTok became the most downloaded app and the company ByteDance who own the app, saw their revenue double. It seems to be a great place for artists to get discovered, with many users saying they have found new music through using TikTok. With it being so easy to add your music to the store, it's difficult to see why artists wouldn't. All it takes is the right person or video using your sound, and before you know it, you've gone viral. Spotify have even joined up with TikTok to offer free premium subscriptions to its users. This seems to be in an effort to overthrow YouTube from all angles.
With each store copying each other essentially, TikTok is no different here. They took on the idea of 24 hour stories, just like their rivals over at Instagram. If it works, who can blame them. With social platforms, it's all a case of sheep following each other. We can't be mad about it though because it's just providing more space for independent artists to shine. They're offering a new avenue for independent musicians. With them now partnering with Audius, artists can send their tracks directly to the store. This cuts out the middle man and ensures artists receive more of their earnings.
They do say, if you can't beat them, join them. So, what's stopping you from taking TikTok by storm? Give it a go. It's a great place to express yourself and your work. Get your fans on board, create a dance routine to your latest release and have them copy it and share their version. It will soon be spread across other social platforms. The more exposure, the better. Make sure you're keeping on top of the latest trends and finding a way to use them with your own content. If people are searching for a particular theme and your music is linked to a video involving this trend, you might just get noticed.