Audius are a new streaming service that aim to support independent artists without the need for a label. They've partnered with TikTok, so musicians can send their tracks straight to the video sharing app. This will hopefully boost the chance of new artists being discovered.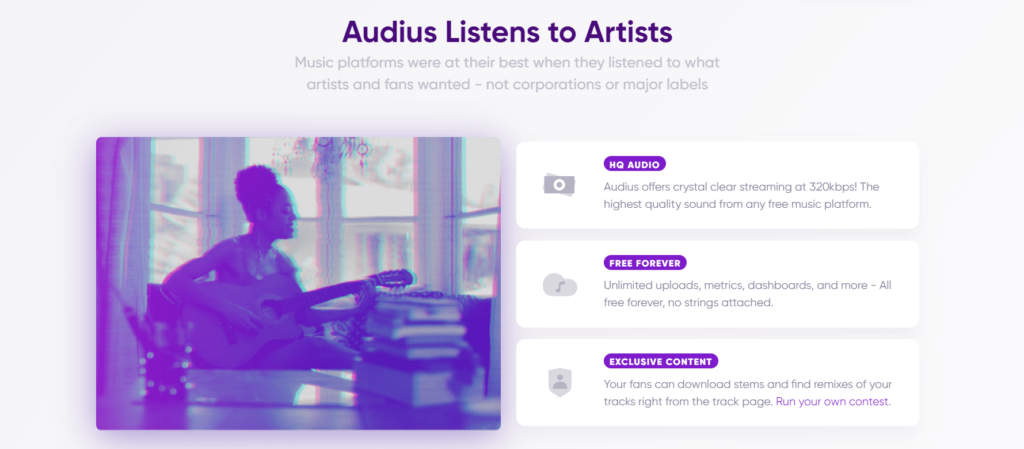 With over 100,000 artists now on Audius, including the likes of Shrillex and deadmau5, it seems to be a streaming platform that's taking off. With the streaming store gaining popularity, it seems a great time for them to partner with the recently viral app TikTok. It allows artists to have their music heard by more people. As we know that many people discover new music and artists through their use of TikTok.
Audius is blockchain-based unlike SoundCloud and Spotify. It is run by token holders, as opposed to one singular individual. You can become a token holder by buying AUDIO which is essentially the currency within the streaming store. If you don't want to buy AUDIO, you can earn it instead. Top performing artists or regular users may earn it. This then gives token holders more power. They can help make decisions, in the same way a shareholder of a company would.
Since the announcement of the partnership, AUDIO has shot up in value. That's great news for the current shareholders. With these two companies joining forces, both platforms will see serious growth. It's interesting TikTok chose to partner with an up and coming platform rather than a company like Spotify that is already so well-established and a household name.
Artists can send their music directly to TikTok with just the click of a button. This allows so much more opportunity. Rather than having to have your music distributed there and it possibly taking a while to appear on the platform, it is pretty much immediate with this option.
It will be fascinating to see how both companies gain from this partnership. More importantly, we're looking forward to seeing new artists have more of a chance for success. It can seem difficult to get your music out there when everyone seems to be streaming chart music instead. Having the chance for your tracks to be selected for TikTok viral clips instead could be the breakthrough you need.