Smart Links or as we here at PUSH call them, Fan Links are basically like oxygen for musicians. They make life a whole lot easier. Not only for you as an artist, but also for your fans. You no longer have to spend all of your time providing links to each different store your content is on. Instead, just send one link to everyone, and it's as easy as that!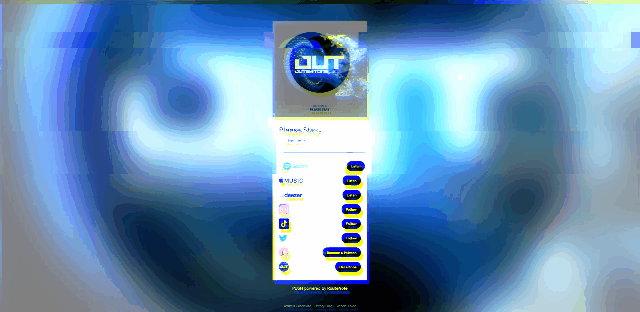 Just to clear up any confusion, here at PUSH.fm we refer to our Smart Links as Fan Links. Both are exactly the same thing. A Smart Link is a digital in house system to hold all of your links. As an artist this is really valuable. They can be customised, and you can create your own unique URL. This means you only have one link to share with your fans and from there they can find everything they need in one place. We have a whole heap of articles about customising your Smart Links, so head over to our blog and check them all out.
A must-have for independent musicians
As an independent artist or musician everything comes back to you. You don't have a whole team on hand to help you with your latest release. It can become overwhelming, from the planning, to the creation and then promotion. A release schedule will always help you stay ahead of your next move. Smart Links will become your best friend, we promise. They help you keep everything in one place which makes life so much easier.
When your release is about to drop, you want to find the landing pages for all the stores you've distributed to right? It can then become a mission to keep all of those links stored in one place. One fan wants Apple Music, while another wants Deezer. How do you share all of your links with everyone? There's not enough hours in the day to promote each store, on top of pitching to music blogs and planning your next tracks.
A Smart Link will allow you to store all of your links under one URL. This is super helpful because it means you only need to promote one link. They can be customised to match your artist branding and release artwork. Choose any stores you like, and you can even include all of your social media platforms. Your fans can use this to find their preferred store, which means you don't have to spend your time supplying links. It's great for both you and your fans because it saves them time searching for your tracks.
All things social
Social media platforms such as Instagram only allow one link per bio. If you have heaps of store links, which one do you pick? This is why Smart Links are must-have tools because it eliminates this choice. Instead, all of your links are displayed under one URL. You can choose to name your URL after your track, artist name or anything you think it catchy. It might help your fans remember it. A Smart Link is super easy to share, so it means your fans can help you out by promoting your new release.
If you're an independent musician, and you haven't used a Smart Link before, you need to try it. It will make your promotion process run so much smoother. They don't take long to create at all. At PUSH.fm we offer a free and premium service. Our free service is exactly that, with no catch and our premium service is just £4.99/mo offering you unlimited Smart Links. You can track your campaigns analytics to see how well your release is performing which will give you more information for your future releases. It's a win/win!