Having a strong artist brand is key to your success. Your branding shows your audience who you are straight away. It's no secret that first impressions count. You need to keep your branding consistent across all of your platforms, and your Fan Links should be no different.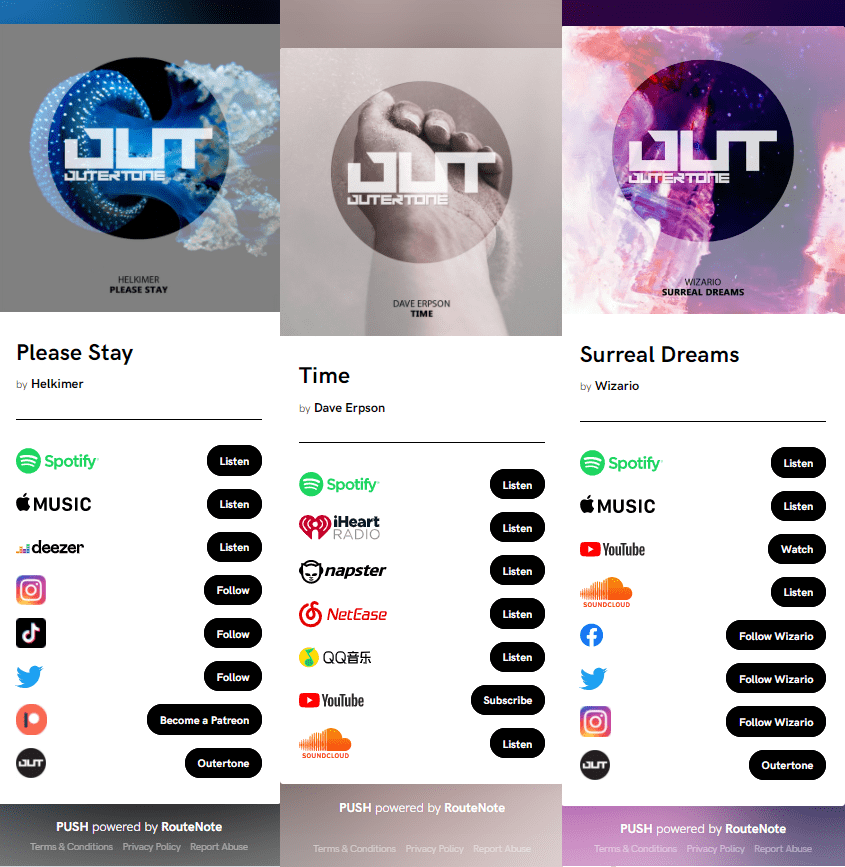 What is a Fan Link?
A Fan Link is a digital space to store all of your store URLs for your latest release. They act as a great way to promote your new track. On social media platforms such as Instagram, you can only add one link within your bio. It can be difficult to decide which store link to choose, everyone's preferences are different. With a Fan Link, you can provide one URL and your followers can then select the store of their choice. It saves time for you as you don't have to provide people with different links. It also saved your audience time, as they don't have to search for your music within stores. Everything is at the click of a button.
How can I customise it?
There are so many ways you can tailor your Fan Links to suit you as an artist. You can add your own image to the top of the landing page. This could be your artist image, album artwork or a GIF you've created to express your work. Your release title and URL can be altered, so they stand out and show your audience exactly what you're about. You could decide to make your URL something catchy, so your fans remember it easily, or you might want to have your release title in the link.
Another huge thing you can do with your Fan Links are adding personal stores or URLs. You might want to include your website in your link. This can be added onto the same Fan Link that provides your fans with your store URLs. Everything can be stored in one place. Making it a really useful tool for yourself and your fans.
Why should I customise my Fan Links?
Creating a Fan Link without adding a personal touch is like doing half a job. Of course, having a URL where your followers can access your links in one place will always be a bonus. However, not making them represent you as an artist might not boost your fans.
Your Fan Links should match your artist branding. All of your social media accounts and artist pages across stores should have the same look. This way your fans will know its you before even seeing your name. When you see a giant yellow M, you instantly know the brand right? Why not create the same effect for yourself as an artist?
Getting people to interact with your social media accounts can be really difficult. If you already have a following, it might be easier to encourage people to comment and share your work. However, if you're just starting out, you need to make the best impression possible. Appealing and eye-catching branding is one of the biggest ways to do this. Your music could be the best out there, but if you don't sell it correctly, then no one will try it out to know.
Unfortunately, first impressions are what everyone will remember. In order to make it a good one, you need to stand out. Your artist pages need to be professional, and your Fan Links are no different. They should represent who you are and what you're about. Include every link you have available and max out your links to get the best out of them. Your fans are much more likely to share your work if it sells itself. It needs to look good and be easy to use, and this is exactly why it is so important to perfect your Fan Links.