Bundle up, customise and track any number of URLs in one smart link. This essential marketing tool has changed the game for multiple creatives, brands and businesses.

What are Fan Links?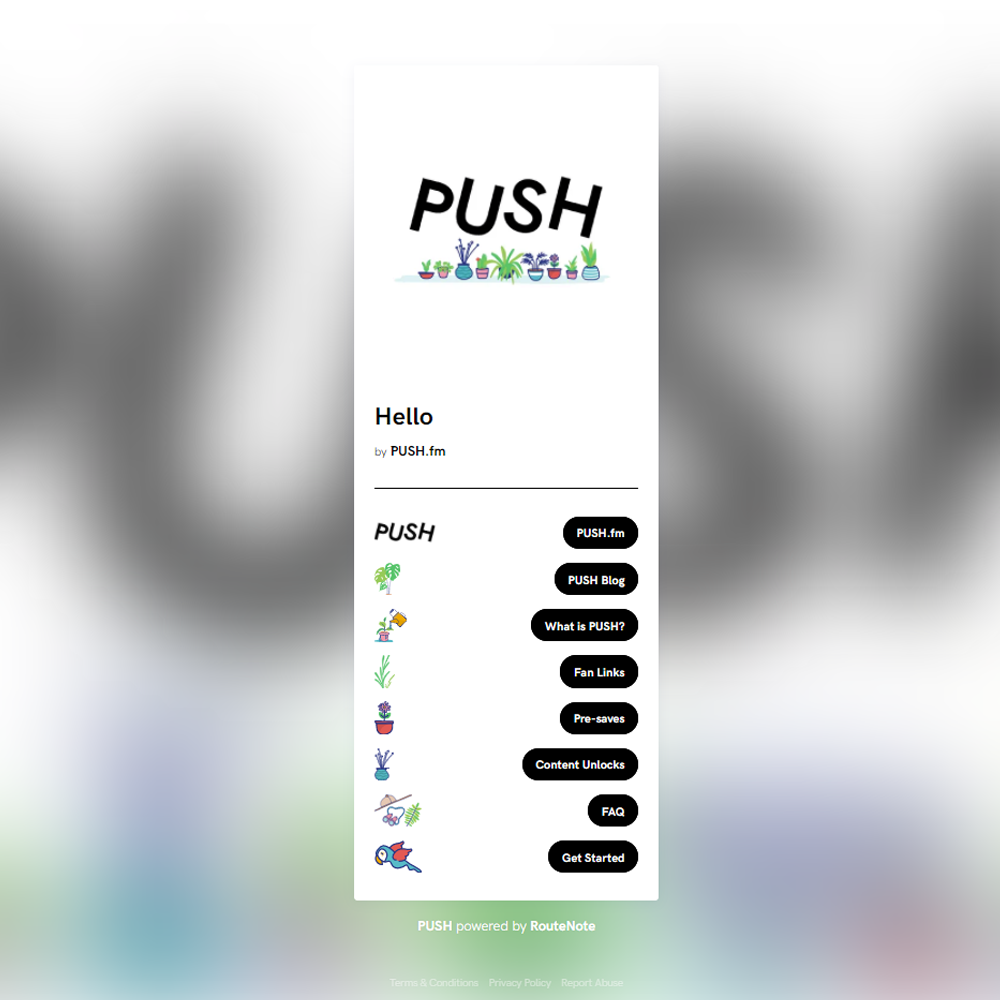 Fan Links, also known as smart links, are essentially micro-websites that you can use to house all of your important links.
They are shared via a tailored URL which, when clicked on, show your audience a customisable landing page and all of your chosen links to your content, platforms and creations.
Fan Links can be shared anywhere you want, from your Instagram bio to your monthly email newsletter. They are also completely trackable, so you can see insights and analytics for any and every interaction your audience has with your Fan Link.
---

Why use Fan Links?
Aesthetics
The landing pages can be tailored to suit your brand's aesthetic and style. Add your own feature image (which the background is made up of too), custom store icons and button texts.
All-in-one
Bundle all the links that matter to you and your fans in one place. Unlike other competitors, there's no limit to the number of links you input, nor a limit to the types of URLs you choose to use. You can add anything you want, your new song, socials, online shops, video trailers, live streams… you name it.
Perfect for bios/descriptions
Sites like Instagram only allow one link in your bio, which is where smart links come in; you can package up multiple URLs in your link's landing page for your fans to navigate to.
Because of their compact URLs, they are also great for use in descriptions and social posts compared to lengthy and complicated URLs taken directly from platforms.
Trackable
Last but not least, these links are totally trackable. Whenever anyone interacts with your link, you'll receive analytics and insights into when and how they've engaged with your landing page and our URLs.
---
Who can use Fan Links?
Anyone that has something digital that they want to promote, can use a Fan Link. They are perfect for any kind of DIY content creator, brand or business to use to promote their content, products or selves. Here is a handful of examples of who can utilise Fan Links in their promotional plans:
Musicians

Labels

Podcasters

Live streamers

Influencers

YouTubers
Writers

Bloggers

Artists & illustrators

Venues

Event promotors
& more!
---