As a musician a Pre-save is one of the best tools you can have. They allow your fans to save your music ahead of release day. Once your music is in stores, they'll find it in their library.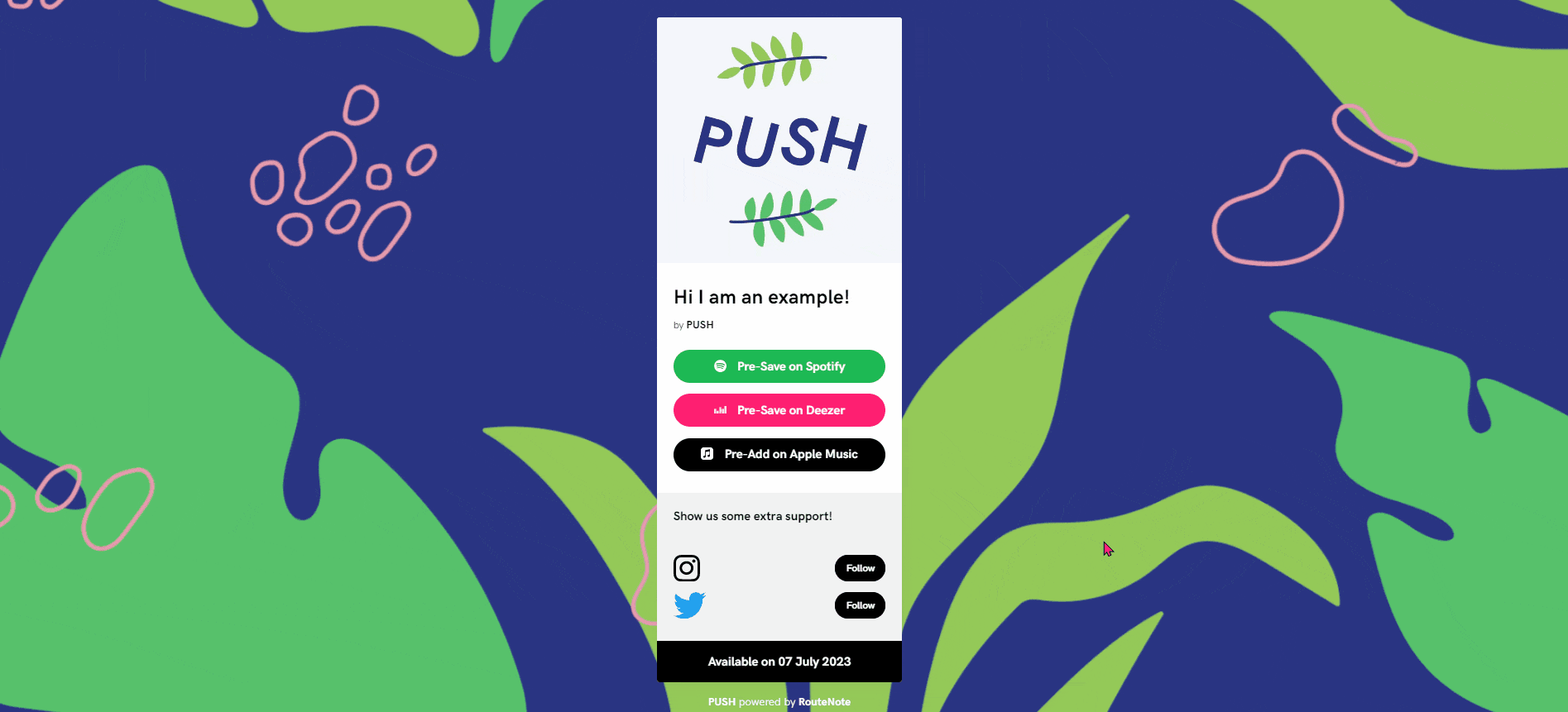 When it comes to making a Pre-save, there are many companies you can use. However, some come at a cost, while others don't. Both Linkfire and PUSH.fm offer Pre-saves as just one of their features. They also offer other marketing tools which benefit independent musicians by allowing them to reach new audiences.
The main difference between the two is the cost. While Linkfire charge for the use of Pre-saves, PUSH don't. Almost all of PUSH features are completely free, but this isn't the case for Linkfire. Their features all come at different price points as they have various subscription options for a variety of budgets.
Linkfire
Linkfire are a marketing tool company. Mainly for independent musicians, however, they do offer tools which might benefit content creators and companies also. They provide tools such as; Pre-saves, Smart Links and Reward Links. All of which collect insightful data which allows the musician or creator to see who their content is reaching and might be able to help them reach even further.
How much does Linkfire cost?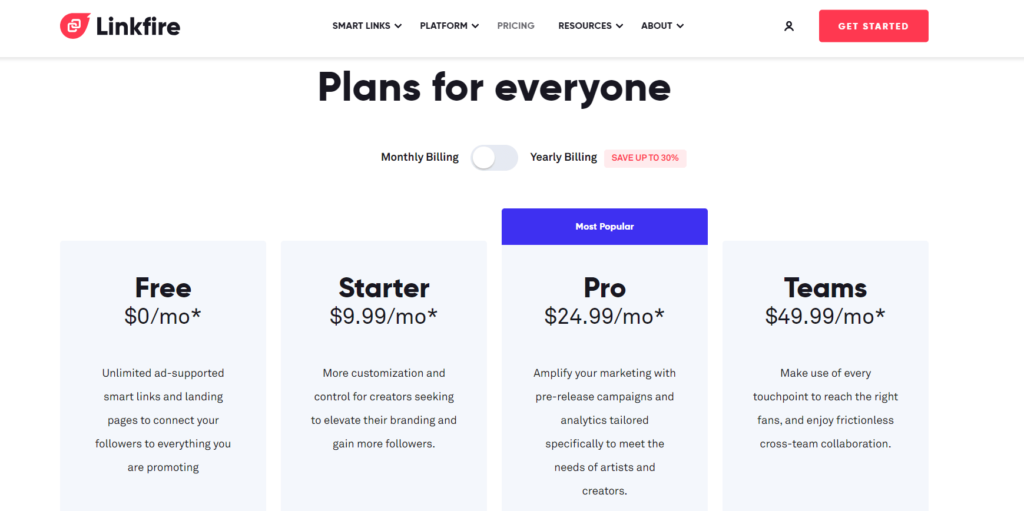 Is Linkfire free? In short, no. They have a free plan, but it comes with a lot of restrictions. You can access their Smart Link tool, but it will involve adverts which can be extremely annoying for both the creator, and their audience. Other than this feature, there isn't much else you can access, so it does mean you'll need to upgrade to really benefit from Linkfire.
You can't use the Pre-save feature which is the tool for musicians. Meaning, it would be quite hard to expand your audience and reach new listeners using Linkfire. Especially if you're new to the industry, a Pre-save is a must, but you might not have the funding behind you to upgrade your account straight away.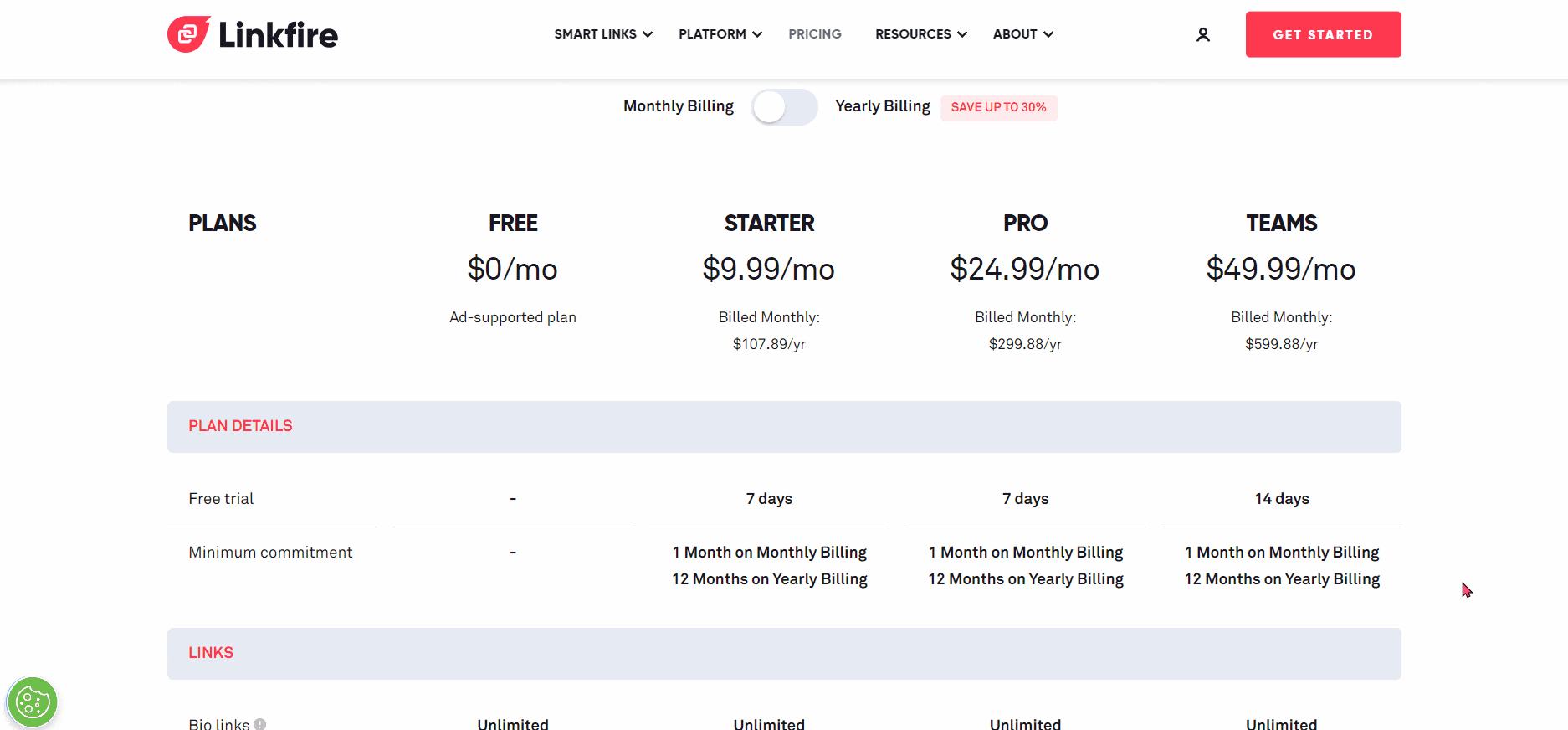 PUSH.fm
PUSH.fm are a free digital marketing company. They provide tools for all content creators, musicians and businesses. Allowing you to access the equipment you need to promote yourself and your content. Pre-saves are included within the free subscription and there are no hidden catches. Meaning it's a great alternative to Linkfire. Even the Premium subscription is just a fraction of the cost of its competition.
How much does PUSH.fm cost?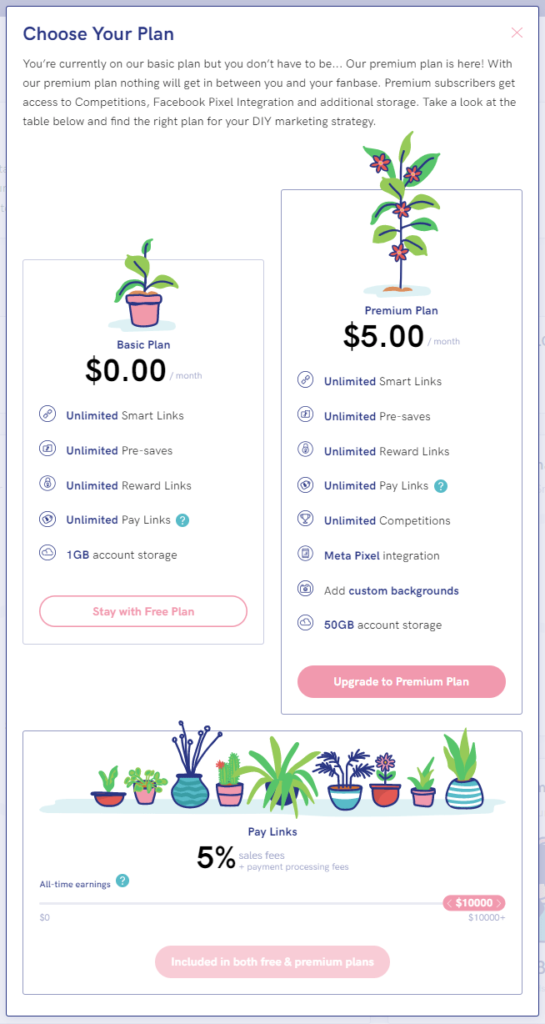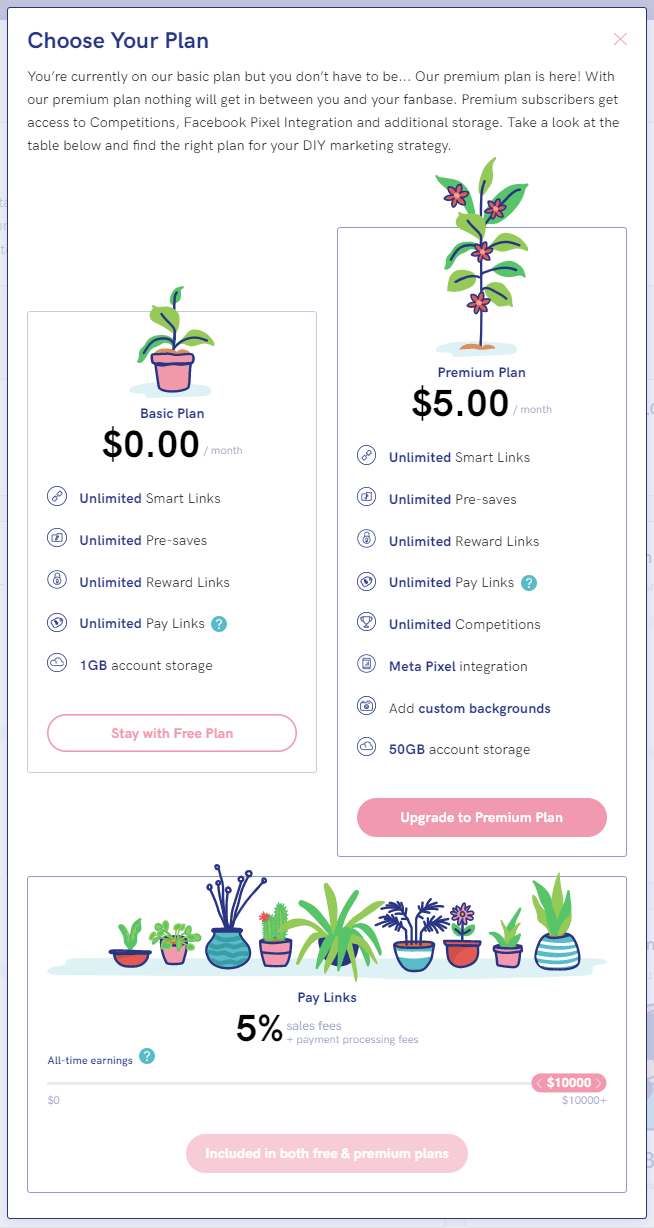 PUSH.fm is a free platform. You can access unlimited Smart Links, Pre-saves, Reward Links and Pay Links. However, to access Competitions or to include Meta Pixel integration, you will need to upgrade your account.
An account upgrade is just $5 per month though. This is a huge saving to that of Linkfire. This will give you a huge amount of storage too. Your storage will go from 1GB to 50GB.
If you're a musician, simply looking to share Pre-saves though, you might not even need to upgrade. After all, you can make as many Pre-saves as you require through the free plan.
Both free and Premium users can add Spotify, Apple Music and Deezer to their Pre-save options. These are the three stores that allow this. The Pre-save is the same on a free account as it is on the Premium version.
Making PUSH, a platform for independent musicians. You can access top quality tools at no cost to you. PUSH.fm's aim is to make marketing tools accessible for everyone who may need them.
So, how does PUSH compare to Linkfire? Well, both platforms offer exceptional tools for independent artists and content creators. However, with Linkfire, you will need to spend quite a bit of money each month to access the full list of features offered. With their free and most basic plan, you're not going to get access to Pre-saves.
By using PUSH instead, you have unlimited access to everything you need. There is no gatekeeping. If we think you need it, we have it available to you. Therefore, you can be certain you're going to have access to all the tools you'll need to start your music career. We're for beginner artists, as well as established ones. We want everyone to succeed.