Ok so, it's the big day, your music is hitting streaming stores… but, you can't start sharing it because you don't have the relevant music links! So, instead you spend ages searching streaming platforms to find your music? Well, not with PUSH!
Save yourself the hassle of having to search through every music platform to find your release. Instead, cut out this part and find your music straight away. We offer a free auto-lookup tool which will locate your music in every store it's available in. All you need to do is input one store link and we will do the rest.
Promoting your music should be fun and exciting. After all, the hard work is done. You have created music and distributed it. This isn't always the case though. Instead of the hard work being over, often it's only just started because promoting your music and spreading the word can be really tough. Where do you start?
Our advice would be to create a Fan Link as soon as you can. Ask your distributor for a store link and input it into our auto-lookup tool. Our platform will then locate every store which has your release available. From there, you can continue creating your Fan Link. This will keep all of your music streaming links in one URL.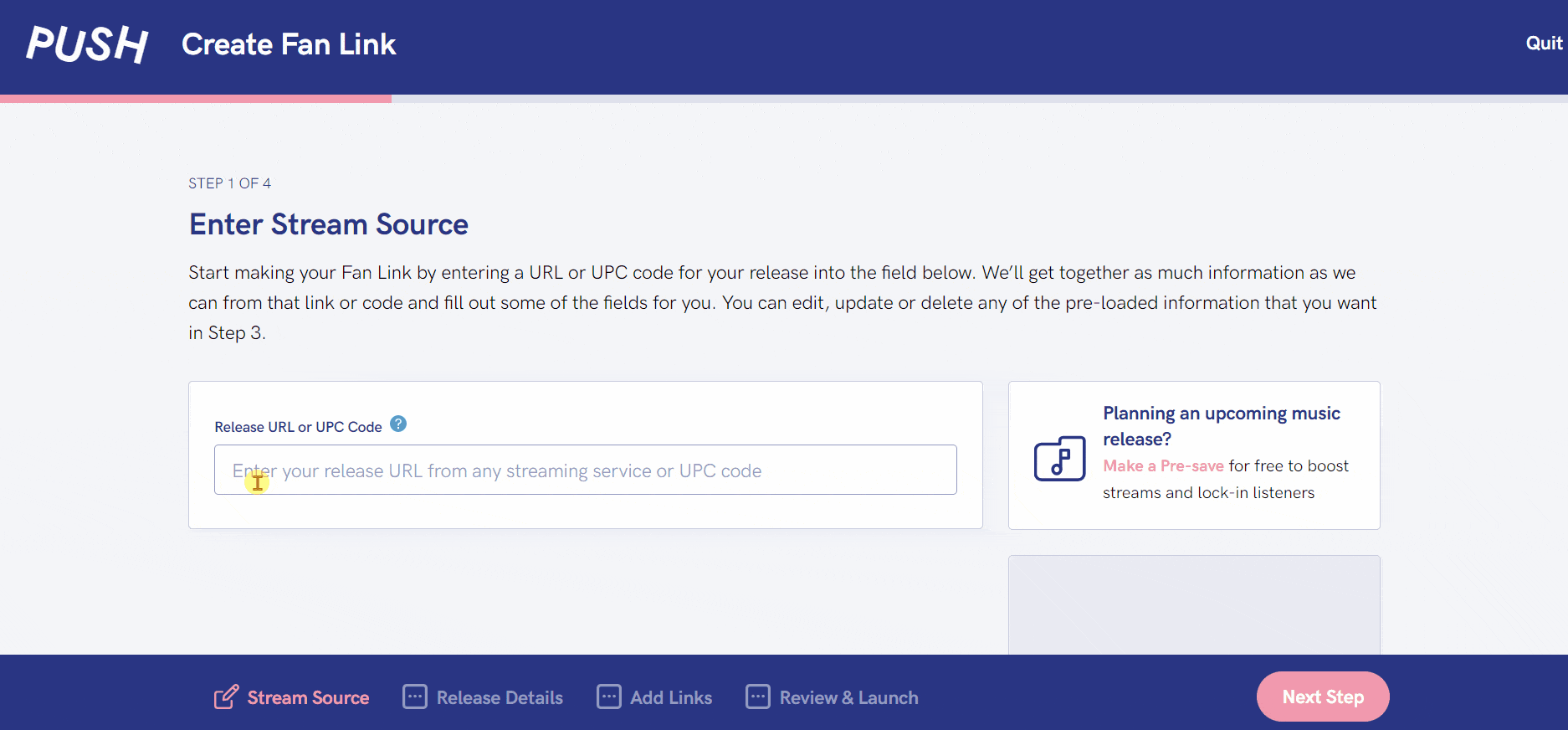 Making it easy for you to promote your latest track, and also easy for your fans to find their preferred store. They can start listening straight away without having to search. Within your Fan Link you can include your social media profiles too. Allowing your listeners to find you and follow your journey across all platforms.
Using our auto-lookup tool is free, with no catch. You can create an unlimited amount of Fan Links, so we'd recommend making one each time you release new music. You can see our auto-lookup tool in action above. Simply sign up to PUSH, head over to the toolbar on the left and select Smart Link. From there, choose Fan Link and start creating.