You've got an upcoming release, but how can you promote it before it's gone live? We've put together a list of 5 steps you can use to market your upcoming mixtape.
One of the best ways to guarantee streaming success is to set up a good foundation before your release has gone live. And there are plenty of ways of building a strong foundation, ready to be built upon on release day.

Pre-saves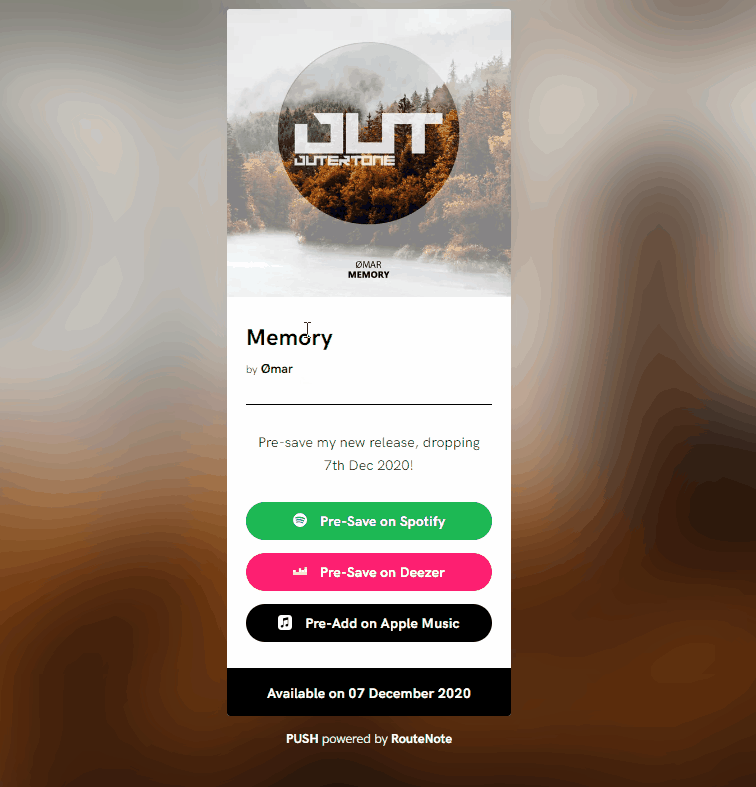 Pre-saves are one of the most effective tools you can employ in your marketing plans. When you make a Pre-save campaign, any fans that pre-save your upcoming release will find it automatically saved in their library on release day.
The more Pre-saves you get, the more guaranteed listeners and streams you'll have on release day; you've locked in engagement with your upcoming music before it's even been released!
Using Content Unlocks, you can incentivise Pre-saves and offer exclusive rewards to fans that Pre-save your release, such as unreleased tracks or secret discount codes.

Posting regularly
Posting about your upcoming release on social media is key to getting the word out there. You can include teasers, such as song snippets or a sneak artwork previews in these posts. Make sure each time you post you also include your Pre-save link! This will increase the number of people seeing and engaging with your Pre-save campaign.
But, try not too post too much. Posting everyday for 2 weeks about your upcoming release can sometimes be a turn off for your fans.

Contacting blogs
Contacting blogs, radio stations and reviewers is a great way of receiving reviews and reaching new audiences. Increase your chances of being considered by making sure the emails you send to are well researched, polite and tailored to each person you're sending to.
If you write an email with no research or no personalisation, you won't have much success.

Plan a release show
Release shows are fantastic at creating momentum, bringing your fans together and most important, having a good time. First, book a venue for your release day and get some support acts. Secondly, start getting a live set together (that includes material from your upcoming release). And finally, create an event page invite all of your fans so you can all celebrate your release finally going live on release day!

You can even plan to get some physical copies of your new release or new merch created so your fans can take away something from the event.

Pitch your release
Using Spotify for Artists, you can pitch your upcoming release directly to Spotify's playlist curators. This vastly increases your chances of your music being chosen to appear on editorial playlists.
When pitching, try and allow at least 2 weeks between your distributor approving your release and your release date. This allows more time for it to land on Spotify and appear in your Spotify for Artists account.
In the pitching process, you'll be asked a range of questions so the curators can quickly sift through any gems they find. Once pitched, now all you can do is wait. Even if you're not successful, your new release will still be included on Spotify's playlist Release Radar.
---
By using these ideas, you can set yourself up for release day success and give your music the best chance at flourishing.
Free PUSH users can make 1 active Pre-save campaign free of charge (if a RouteNote user, this is upped to 5
). If not enough, our paid plan offers unlimited Pre-saves for only £4.99/month. You'll also unlock unlimited Fan Links and Content Unlocks.