It's the big day! Your long awaited release is finally out, but how can you best push it to your fans and the world and guarantee it to flourish?
Congratulations; it's release day! Hopefully you've taken a number of steps towards promoting your new music before this. If you haven't, you can learn a range of ways of promoting your unreleased music here.
Now release day has rolled around, it's important we keep up the momentum that you've created from all your promo efforts pre-release day. Read on to learn some simple and easy steps you can take to help your music triumph.

Update social media
First thing's first, update your socials and/or websites. By updating your profile pictures/banners/visuals on your social media and pages you'll be able to easily get the word out of your new release. Visuals are perfect at promoting new material as they're often the first things your fans and new audiences will see when they come across your page.

These visuals don't have to be fancy either, as long as they're cohesive and in-keeping with your brand's visual aesthetic they'll do the job.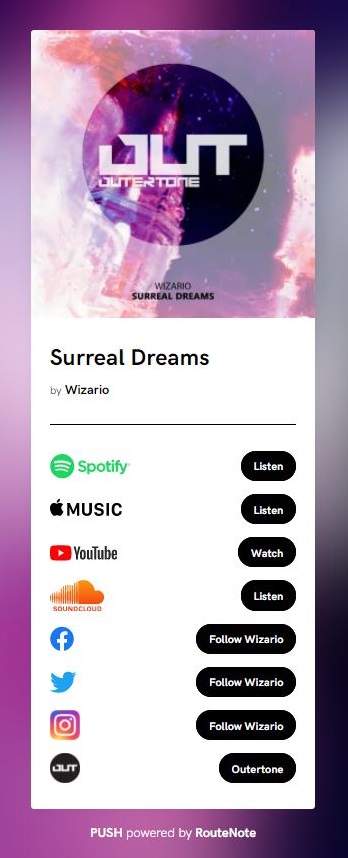 Fan Links
Fan Links are landing pages that contain multiple links within one sharable URL. They are perfect for sharing new releases because fans can pick and choose their preferred music platform without the need to share countless URLs in your posts.
Using PUSH's auto-look-up feature, all you need is one URL to your music on a platform and we'll find the rest for you. As well as being totally customisable, you can also add in your own custom links, such as your socials, merchandise stores, music videos and more.
Once you've built a Fan Link you can share it across all of your socials and place it in your bios. Plus, Fan Links are trackable so you can see real-time how your fans are accessing your new offering.

Shares & comments
The more shares and comments you can get the better. Shares and comments will help your music appear in fans' social feeds, increasing exposure and the chances of new audiences finding your music.
As well as aiding discovery, shares and comments give you an insight into what your fans are loving about your new release.

Utilise stories
Instagram & Facebook stories are perfect at offering a regular, behind-the-scenes insight into your musical life and what you're up to. Adding personable and thankful messages to your stories will only cement fan's existing relationships with your music. You can also choose to add stories containing your music to yours story, again as a way of aiding exposure of your new release.

Celebrate
Finally, let your hair down; you deserve it! All of those weeks/months/maybe years have paid off and you can finally relax now your music has been released into the outside world.