What's the difference between a link and a Bio Link? One has so much more potential than the other. Expand your promotion and work around Instagram's one URL per bio rule. You could reach a much bigger audience at no cost.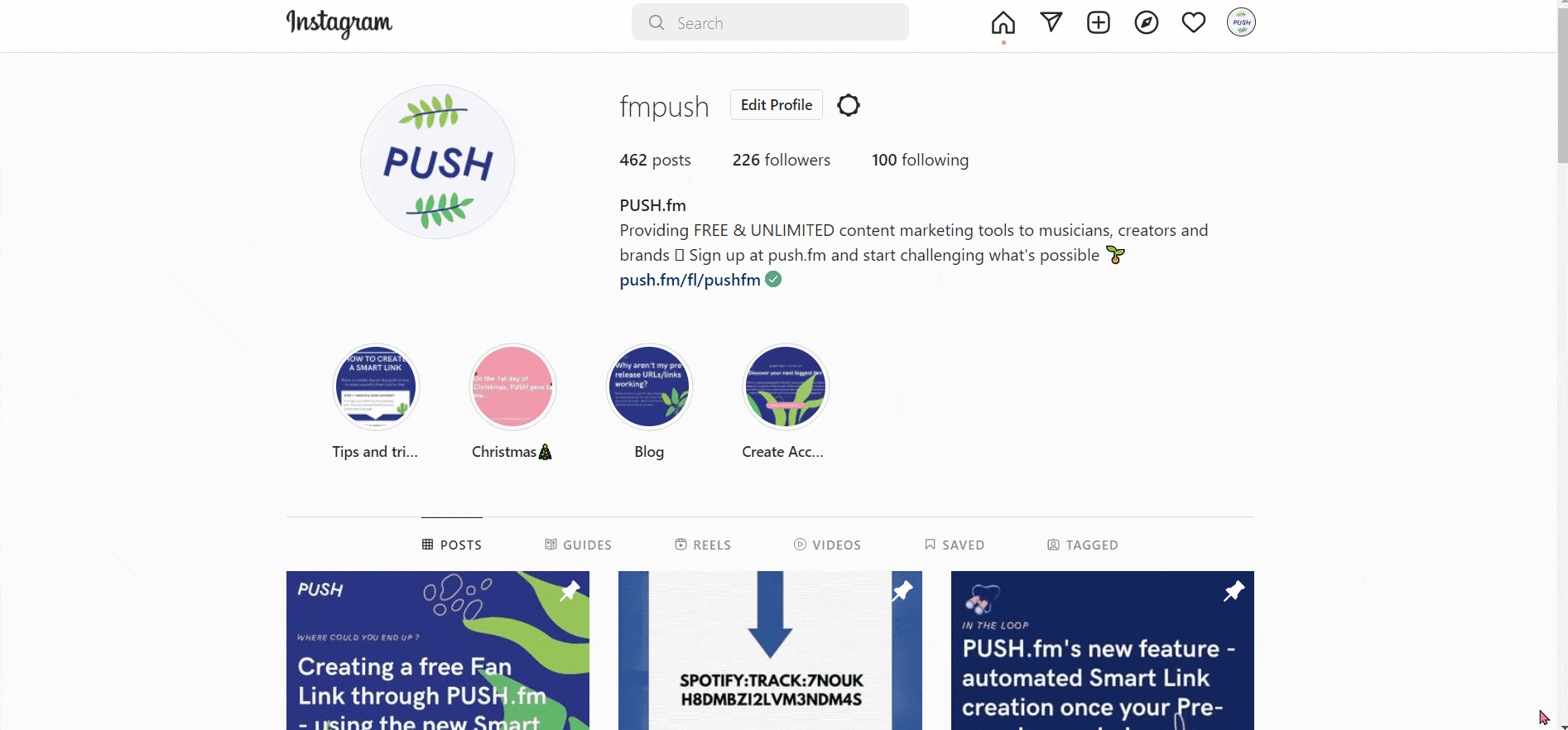 What is a link in bio?
It's exactly what it suggests, a link within your bio. However, creating a Bio Link offers a lot more choice for both yourself and your audience than simply placing a URL within your bio. A link in bio could be anything. You might add your website URL, or a link to your Facebook page within your Instagram bio. They're the first thing people see when clicking on your Instagram profile. They see your bio and image. Adding something there is far more likely to get clicks than if you try and promote it via your posts.
Instagram don't allow hyperlinks within your posts. If you add a URL to your description when uploading content, it won't be clickable. Instead, you need to direct people to your bio. Add a snippet at the end of your post that says "link can be found in bio" – people will head straight there. There they'll be able to access all relevant links. If you want to promote your store, you can do so within every post. Encouraging your followers to click on the link within your bio. Creating a Bio Link will allow you to customise your URL. Giving your followers the best experience possible.
PUSH link in bio tools
Rather than adding a normal URL as we've mentioned. You could add a Bio Link. Through using PUSH's services, you could create yourself a customised link for free. Take a look at our previous articles where we walk you through the creation of a Bio Link. You can add as many URLs as required. Meaning you don't have to choose just one link to promote. This is the issue when adding a normal URL to your bio. You can only have one. However, with a Bio Link, you can add as many links into one place. Your followers only need to click on one URL, and they have all your options presented to them.
A more detailed look at all the big link-in-bio tools is featured in this report by Influencers Club.
Add in any link you want. Social media accounts, websites, YouTube, streaming stores, fundraising links – the list is endless. If you want your followers to see it, add it. You can add an image so when people click your link they know it's yours. This image can be changed as often as you like, so if you're someone regularly updating your marketing, you can keep changing your link. They're completely free and unlimited through PUSH, so it makes no sense to not have one. You don't even need to stick with the generic store logos if you don't want to. Take a look at our Bio Link example below. All our links are customised. Bio Links allow you more freedom over your branding and marketing. Give them a try!