TikTok is arguably one of the best apps to be discovered on right now. This is because people share TikTok videos without a second thought. Meaning, if someone likes your video, it could end up being passed far and wide. However, having people watch your videos isn't necessarily going to earn you lots of money. That's why being sponsored on the app could be a game changer.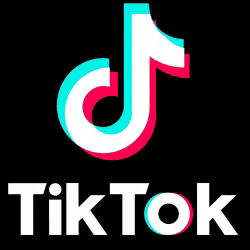 Now that TikTok has over 1 billion users it's the best time to be on the app. Your chances of being seen are far higher than they once were because unlike other apps, it isn't a case of who you know. You can make your account known just by joining in with the latest trends and creating a regular posting schedule.
You can earn more money than you'd realise through TikTok. Once you start getting your videos monetised, you're far more likely to be able to make social media a full-time thing. That's if you want to. There are plenty of resources out there showing you how to get your content noticed. They'll also advise you on how to keep on top of the latest trends to be in with a chance of making it to the top.
Once you start attracting brands, collaborations and partnerships, more will follow. You will be able to start earning through the video sharing app. It doesn't matter what type of creative you are, you might be an artist, a musician, an illustrator. Whatever you want to show through TikTok, there will be a partnership opportunity out there for you. All you need, is the skills to start.
Who can get sponsored on TikTok?
When you see accounts with sponsorships, you tend to think they're part of some elite club that's impossible to get into. Thankfully in 2021 that isn't the case. You don't need to be famous or know a bunch of influencers to get sponsored. It's typically recommended that you have at least 10,000 followers for brands to consider you.
However, on social media platforms like Instagram, they also recommend this. Many creatives still get partnerships and ad deals with much less of a following however, so don't rule it out. The most important part is making your content and TikTok profile appealing enough for brands to reach out. Show them that despite not having 10,000 followers, you're still creating engaging content that will allow you to grow quickly.
How to make your account stand out?
If you want to get noticed and have a better shot at gaining partnerships, there are a few things you can do. Firstly, you'll need to work on growing your TikTok followers. You can do this by engaging in other people's content. Give likes and comment on other creators videos, let them know they're doing a great job. What goes around, comes around after all. TikTok's algorithm favours those who have genuine content, including conversation and interaction.
Create content for the brands you want to work with. You might then start off being noticed by some smaller brands who are in a similar field. For example, if you're an artist, you might create TikTok's showing yourself drawing or a time-lapse style video from start to finish. If this was your niche, you could include your favourite art equipment brands. Your video might just get noticed by the right people.
Really consider your bio and TikTok name. Make it something that's easy to remember, so your audience can search for you easily. The more you're searched for and interacted with, the more your videos will appear on the explore pages. Ensure your bio speaks for you. It might be informative about your work, or perhaps you want to keep it witty and show off your personality. Whatever you decide to add, make sure it represents you in the best way. After all, you only get a small window to express yourself. Why should people watch your videos?
How to find sponsorships on TikTok?
Sponsorships are paid adverts, so a company will pay the creative to advertise their product or service through their TikTok videos. Anyone who is popular within the app, will likely be reached out to first. Which makes sense. After all, if the brand are paying for the adverts, they want them to be seen by as many people as possible. TikTok has a few more rules on partnerships when it comes to teaming up with the app themselves. They offer paid sponsorships directly from TikTok to the content creators. For this you will need to be in the Creator Marketplace.
Creator Marketplace
TikTok's users need to apply to the Creator Marketplace to be in with a chance of gaining sponsorships from them. To apply there, you must meet the following requirements:
Be 18 years or older
Have at least 100,000 followers
At least 100,000 views on videos in the last 30 days
Have a Pro TikTok account
Must have posted 3 videos with the last 28 days
Sponsorships and partnerships will always be one of the best ways to grow your following. Companies will reshare your videos to their own pages which means all of their followers will come across your account. One brand deal is likely to lead to more brand deals either with the same company or others. Forming lasting relationships in the world of social media will really benefit you across all platforms. TikTok might be where it starts, but it could grow even further.