Linking your Facebook and Instagram accounts together is mandatory if you want one to be able to post to the other. However, sometimes the two stop working together. Here's how to fix this.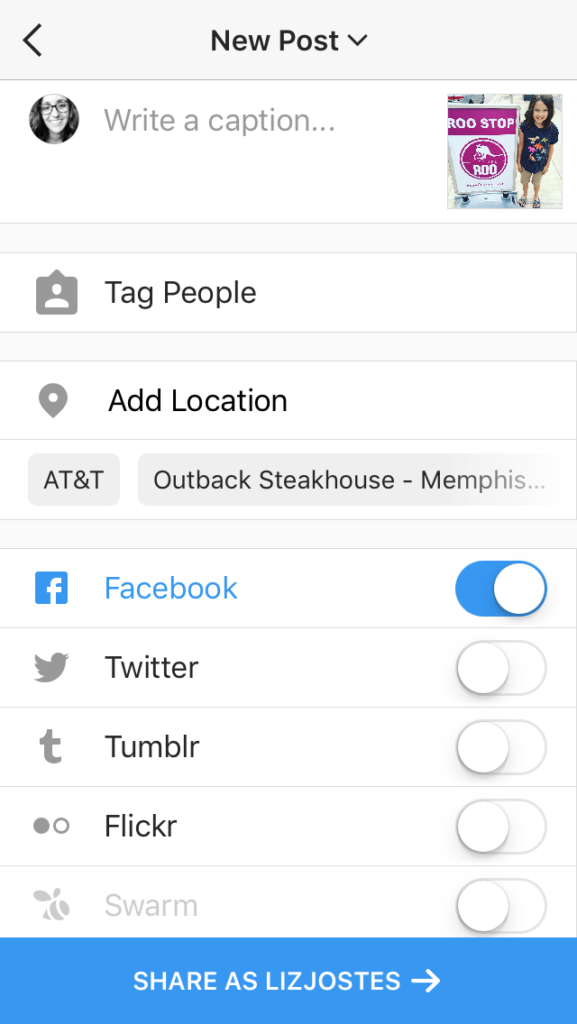 Sharing your Instagram posts directly to Facebook can be beneficial. If you have different audiences across the two platforms, you'll have double the views. Also, if you're sharing offers, promotions or new products, you're more likely to increase sales as you're broadening your chance of views. The more people see your work, the more likely they are to engage.
To be able to share anything through your Facebook directly from Instagram, you must have both accounts connected. When they are linked successfully, you will be able to see your name/brand name next to the Facebook icon when sharing your Instagram post. There will be a toggle by the icon allowing you to turn on sharing for that post.
Within your Settings you can set your permission to share across platforms. As Facebook and Instagram fall under the Meta umbrella these are the only platforms you can connect. There are options to allow cross sharing for Posts, Stories and Reels. You can allow one and not the others, or allow all three. It's completely your choice.
How to link your Facebook and Instagram
Head to your Instagram profile.
Click the three links in the top-right corner.
Choose Settings.
Click Account.
Tap 'Sharing to Other Apps'
Click Facebook.
Enter your details to log into Facebook.
Select Continue.
Ensure Facebook is no longer greyed out.
Choose whether you want your Posts, Stories, and/or Reels toggles on.
How to link an Instagram account to a Facebook Page
Head to your Instagram Page.
Click Edit Profile.
Check your Page information under Business/Profile Information.
Click on this section to add a Page, or change your current one.
Select your Page from Facebook, or click Create a new Facebook Page.
Press Done.
Linking your Facebook Page will help with cross-posting and also help your accounts be discovered
Why isn't Instagram posting to Facebook when they're connected?
If you've successfully connected your Instagram and Facebook accounts and your posts aren't cross-platform sharing, then there could be an issue. It's likely a glitch or bug on Meta's part. However, it could just be your account affected by this, so you will likely need to follow these steps to fix the problem. Below are a list of options for you to try.
1. Update your Facebook and Instagram apps
Despite Meta not talking openly about it, they do notice when there are bugs or glitches within their platforms. The more it appears, the more it will be reported, and they'll have to deal with the issue. If this is the case, Meta will usually find a fix and add it to the next platform update. So, head over to your app store and update both apps to the latest version.
2. Log out from both Facebook and Instagram
If there's an issue with just your account, the best thing to try is logging out and in again. You won't typically know it's just your account affected, but if you don't see an update in the app store, try logging out of both apps to see if the issue resolves itself. It could be a cache or cookies issue, and when you log back into your accounts you may find it's fixed itself.
Instagram
Head to your profile.
Click the three lines in the top-right corner.
Choose Settings.
Select Log Out account name.
Click Log Out to confirm.
Facebook
Head to your Facebook profile Menu by clicking in the bottom-right corner.
Scroll down to the bottom and click log out.
Select either Don't Save and Log Out OR Save and Log Out.
Now you'll see the logging in screen. You'll be prompted to input your email/username and your password. From there, you can log in and check if your accounts connect correctly.
3. Clear Instagram and Facebook cache from Android
Note, this cannot be done on an iPhone as Apple doesn't support deletion of cache from its devices. On an Android however, you can head to the Instagram and Facebook apps and clear your cache. It could be that your phone is overwhelmed by the amount of data it is trying to store and deleting cache will free this up to improve performance.
4. Re-connect your Facebook account
By removing the connection between the two platforms, you're essentially breaking any link it has. This could be beneficial, as the link might be the problem. It will remove any bugs one or both platforms have and hopefully you can start fresh. It's easy enough to disconnect Facebook and Instagram and then reconnect them quickly.
Head to Instagram.
Click on the three lines when on your profile.
Choose Settings.
Head to Accounts Center.
Select Accounts underneath Account Settings.
Click Remove next to Facebook.
Press Continue and then Remove account name.
Then follow the process to re-connect your Facebook to your Instagram account.
Hopefully with various options you should be able to fix the issue quite quickly. If one does not work, we'd always recommend trying the others too. There will be a fix and your accounts will be able to connect to each other. Unfortunately, there is no clear-cut answer as to why it works one day and not the next, other than, it's likely a glitch.