Spotify and Instagram have joined up to create a partnership. It will see streaming playlists for songs performing best on Instagram at that current time. Also known as Reels Charts.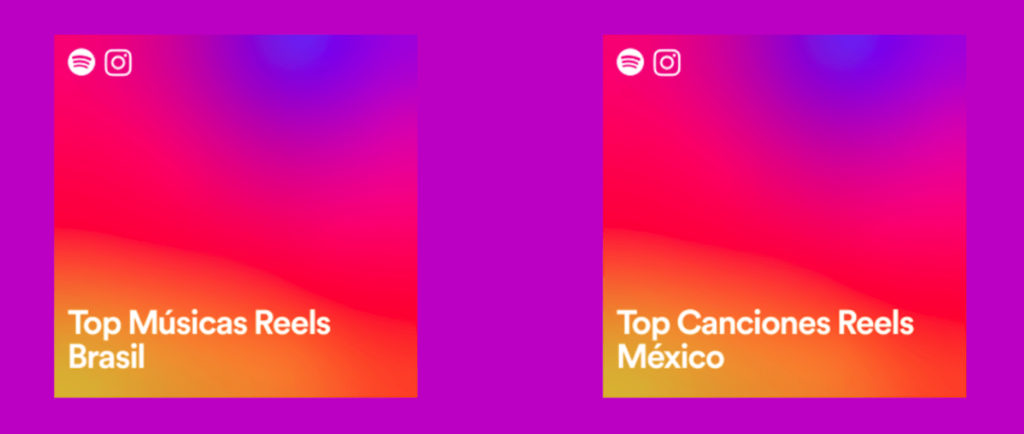 For some time now, Apple Music and TikTok have had a growing relationship. The two platforms seem to work in harmony together. It could have been seen as a threat to their rival companies, Spotify and Instagram.
However, now, these two companies have joined together to create something new. Spotify have announced, they're releasing Reels Charts in both Brazil and Mexico – two very large territories for the streaming platform.
Could this be planned? TikTok Music has recently launched in Brazil. Is Spotify being clever by tackling the territory too? Within both Brazil and Mexico, Spotify users will see playlists titled Reels Charts. These will display 50 of the most popular songs from Instagram Reels.
The data will be displayed for their country. So, those in Mexico may see different Reel Charts than those in Brazil. The charts will be based upon the songs most used within Instagram video content at that time. Songs that hold the biggest growth for Reel views.
Despite this feature only being released in two countries so far, anyone across the world can access these playlists. The difference is, other regions won't see Reel Charts for their own country. Top Músicas Reels Brasil and Top Canciones Reels México can be found on Spotify.
The idea has proven to be popular already, with tens of thousands of people choosing to follow the playlists. It will likely be brought to other countries soon. A brilliant feature for content creators. They can see what tracks to use within their Reels by checking the charts.
With it only being released in two areas so far, there are no suggestions on when or if it will be released as a worldwide feature. We can't see why it wouldn't though. Already it has proven to be extremely popular, so it wouldn't make sense to keep it hidden.