Create a video through TikTok and direct your viewers to the song you've used, within the Apple Music platform. Perhaps there will be great opportunities for collaborations between musicians and content creators.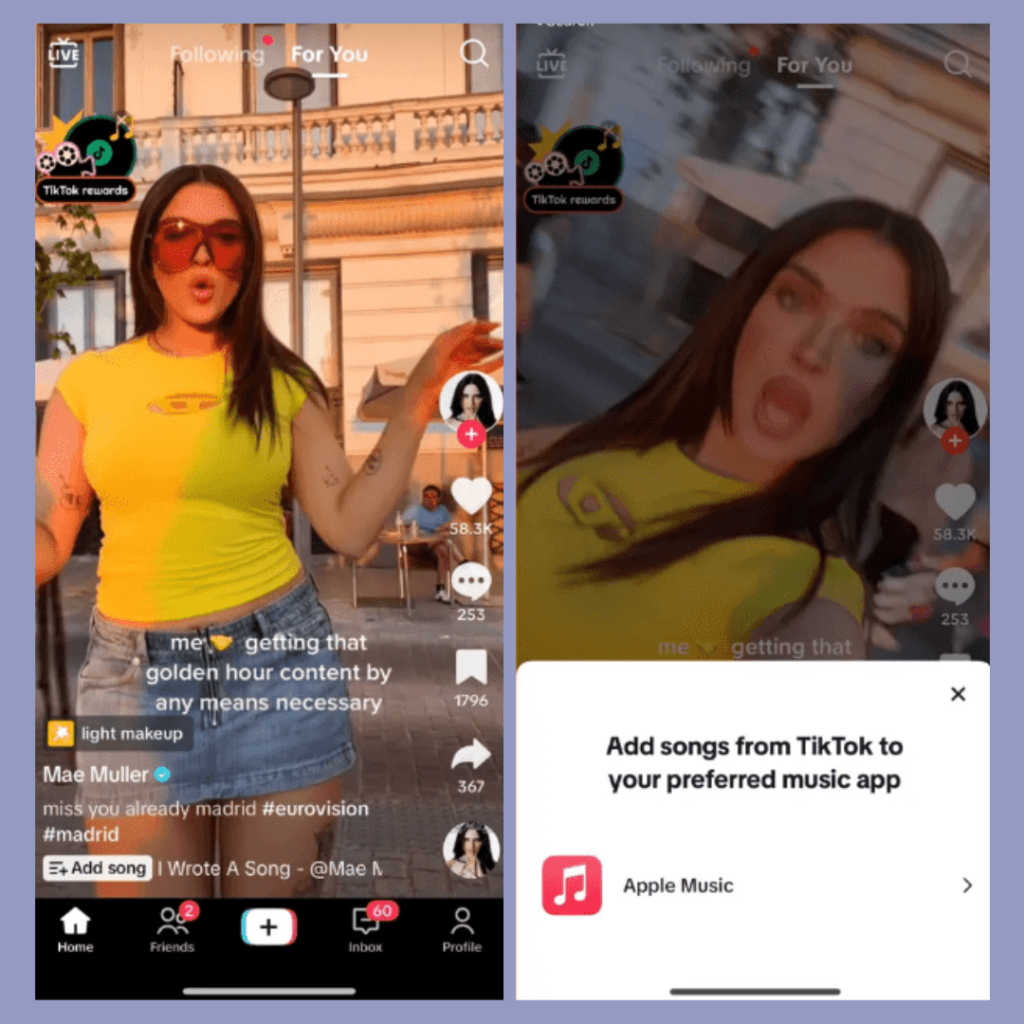 With more and more artists being discovered through the TikTok platform, it's about time they partnered with a streaming store. The two have come together to trial the sharing of music links within videos. The idea is, a content creator will make their video with a certain track as they normally would, but their video will have a direct link. Sending their viewers to the song within Apple Music if the link is clicked on.
The process will be the same as it is for creators currently. They'll click on the Add Music button when uploading or preparing to create their video. From there, they'll be able to choose the music they want to include. For viewers however, they'll see something slightly different. If they like the song, they can click on it, and then follow the steps to streaming it on Apple Music.
Add songs to Apple Music through TikTok
Viewers will be able to see an option to Add songs from TikTok to your preferred music app. By TikTok adding the option for preferred music app rather than simply writing Add songs from TikTok to Apple Music, it suggests they're hoping to sync up with other music platforms too. However, for now, the only option TikTok users will be able to see is Apple Music. This is the first time TikTok have offered direct links to other streaming services.
It's likely their current tests are a way of the video app forming opinions from users. Gaining feedback before they branch into other platforms is a smart move. The idea is a great one, but is it needed? This is the kind of question TikTok will be asking as they launch new features. It will certainly benefit music artists. By being able to place their music on the TikTok app, they'll then be able to direct people over to stream their songs.
YouTube Music might not be quick to allow the video platform to join up with them. Instead, it's likely they'll be looking to add a similar feature from their Shorts platform. Typically, those using Shorts are likely to be YouTube Music users too. They're within the same family afterall. Keep an eye out and let us know your thoughts. It seems like it can't be a bad idea. Artists get more exposure and viewers don't have to spend time searching for a track.