It's the time of year when all music streaming platforms release their own annual round-ups. Spotify Wrapped came first, shortly followed by Apple Music Replay and YouTube Music's Recap. YouTube users can access the recap via iOS or Android.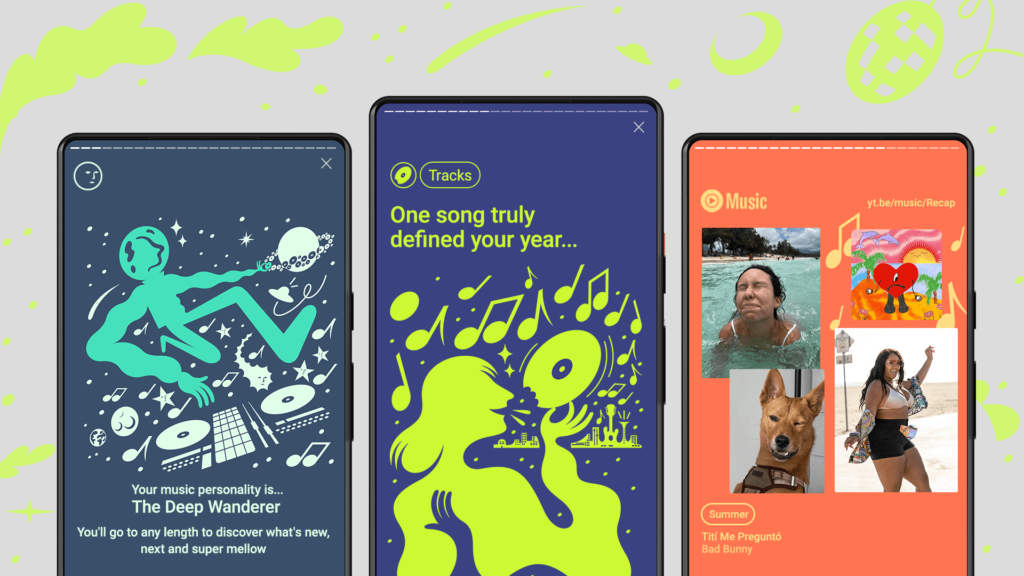 YouTube Music have now launched their annual recaps. This feature began on the platform in 2021, so it hasn't been around as long as Spotify Wrapped, or even Apple Music Replay. However, it's never too late to start, right? To keep up with their competition, it makes sense that YouTube have decided to add their own round-up feature. After all, it's something Spotify users alone look forward to every year.
As the lead up to Christmas approaches, there are a few things many look forward to. For music lovers, it's often seeing who their top streamed artists have been throughout the year. People flood social platforms comparing their results from Spotify Wrapped. So, YouTube Music need to catch up. When YouTube launched the feature last year, users were able to access their most streamed artists, songs, music videos and playlists.

However, this year, there are other statistics that have been added. YouTube users will be able to access information about their Top Trends. These are highlights showing the artists you listened to before most other people. Users will also be able to see their Identity which refers to your music personality. Each YouTube Music user will have a music personality assigned to them based upon their listening choices. This is similar to Spotify.
YouTube Music users will also be able to access a category named Hard To Find Content. This shows users content they've found that's possibly out of the norm. Things such as remixes, exclusive YouTube streams and live performances. Just like Spotify Wrapped, YouTube Music Recap will be accessible through story style formats. Allowing users to scroll through and share the ones of their choice.
Within the YouTube Music app, users can find sharable cards which show their most streamed song within each season. This is a feature that is different from other streaming platforms. With this option, the cards can be personalised. You're able to add a slideshow of Google Photos images and attach them to the relevant seasons. While YouTube Music are clearly trying to catch up with many of their features, they have also added some unique touches. It could be the break-through they need.