EDIT is an online platform that allows you to create marketing and promotional content for your business or brand. Available to anyone, you can choose from thousands of templates to make your business sell.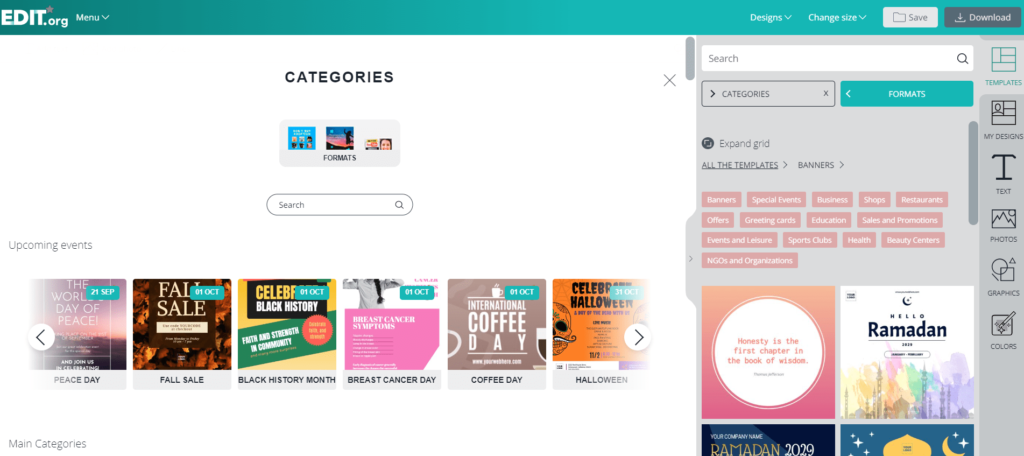 EDIT is a marketing creation platform, allowing creatives and businesses to design their own promotional tools. Anything from logos, banners, posters and social media posts can be created through this online tool. Choose from thousands of templates and edit them to make them your own. You'll find endless categories and templates within these categories. Unlike other platforms, EDIT makes it easier to find exactly what you're looking for. You don't need to scroll through countless ideas to find something that suits. Instead, they're all broken down into their niche, making the process a lot easier.
Why choose EDIT?
At PUSH, we love exploring various tools to find ones that work best for us. Once we've found tools we enjoy, we want to share these with our readers. Why? Because if it helps us out, it might very well help you guys too! Our aim is to provide free marketing tools to all creatives, and EDIT also offer their tools free of charge. Meaning, it seems like the perfect tool for us to suggest to our readers. We never promote tools or products we wouldn't use ourselves, so it's important to note, if we suggest something – we will be using it within our work!
EDIT was designed with businesses in mind, and this is why it works so well for us. There really is something for everyone. Any business can find their niche easily through their advanced template options. Along with their varied options, they also have a blog where they break down exactly how to get the most out of their templates. Giving advice, tips and tricks and helping businesses and individuals make promotional material that works for them. Being able to refer back to guides is really beneficial for anyone just starting out.
They keep up-to-date with all the latest holidays and occasions. Meaning businesses can get ahead and have reminders of seasonal holidays they should be planning for. Adapting their templates to suit occasions such as; Christmas, Black Friday, Father's/Mother's Day, Thanksgiving or Halloween. You'll find so many models and graphic patterns to suit your brand ahead of these events. Whether you're looking for a special's menu, loyalty cards, quotes or business cards. They have it all and each template is adaptable.
How to use EDIT
First you'll need to sign yourself up. This is quick and easy to do. Add your email and choose a password. You'll then get emailed a verification link to follow. Once you've verified your account, you're good to go. It's that simple. You will however be asked to choose a plan. There are two pricing plans that EDIT offer – a free one and a paid plan. If you choose the free plan, you can later upgrade. This might be the best option, a try before you buy as such. If you decide you want to access more features, you can upgrade at any point.
Here is EDIT's pricing plan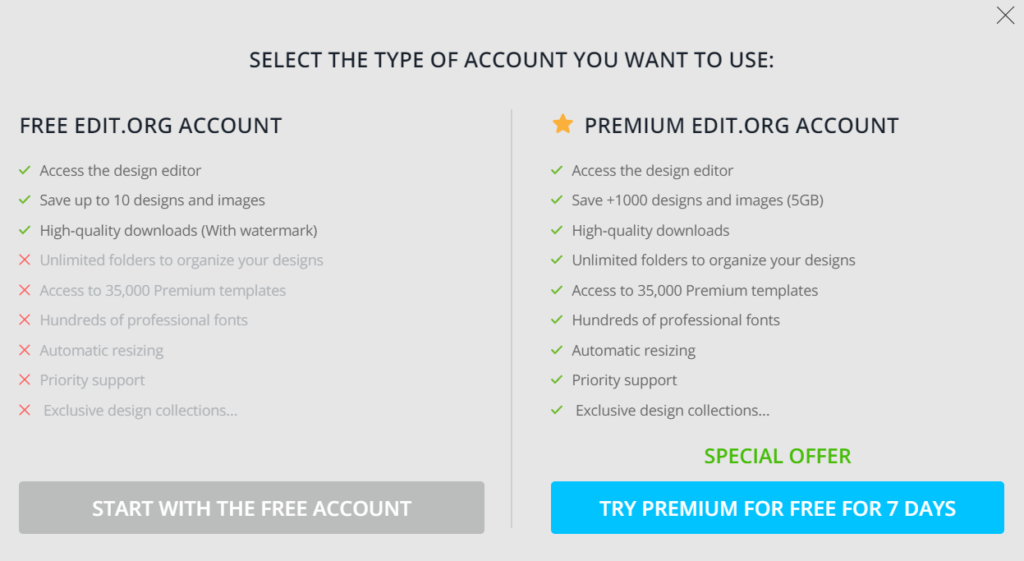 Once you're signed up, and you've chosen your plan, you can get on to the creation process. A.k.a. the fun part! Choose from their endless categories. What niche does your business fall into? There are so many areas and industries you can pick from. Or, alternatively, you can scroll further down and pick from categories such as social media or flyers. A much broader, product specific category, rather than industry specific.
Here are some template options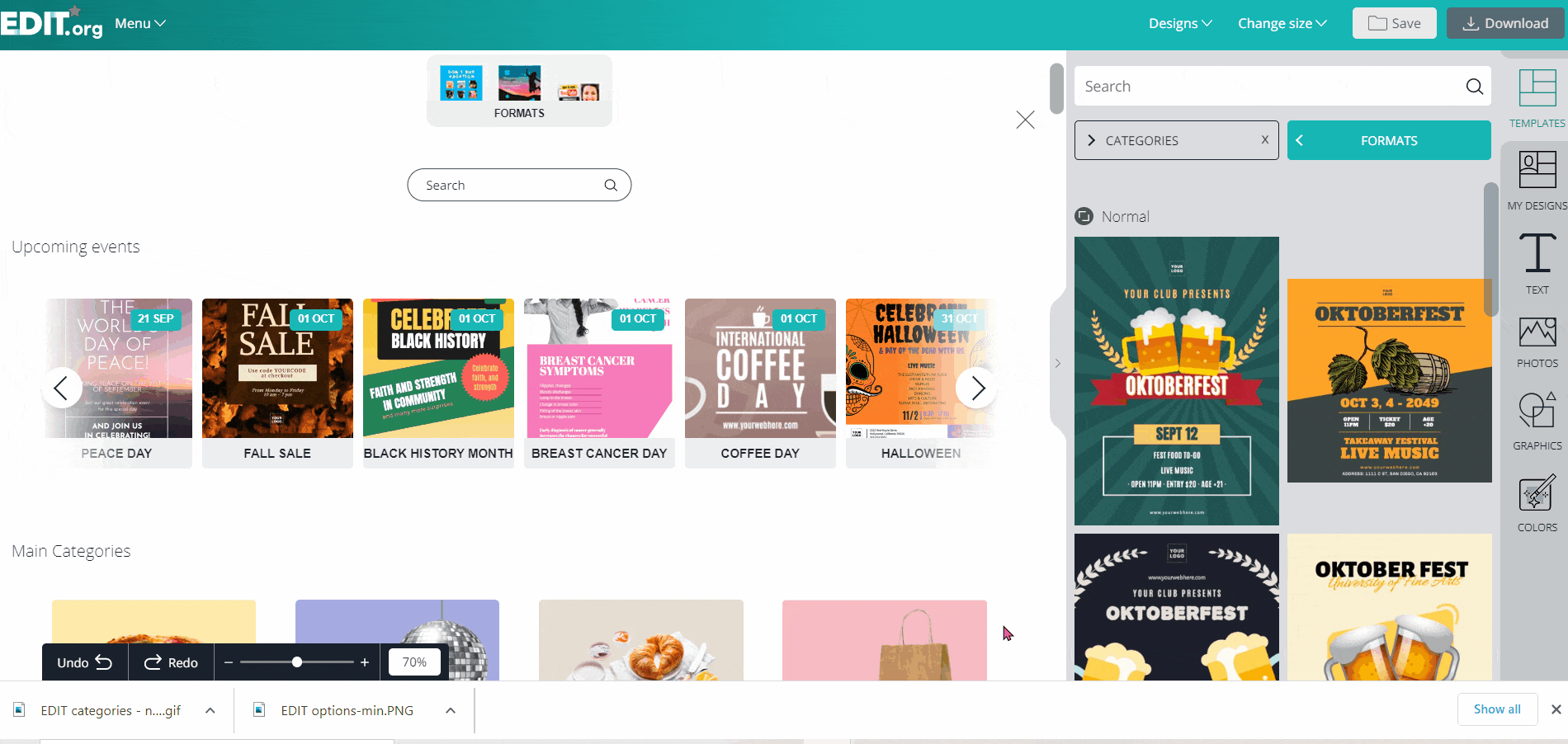 Here are some none industry specific choices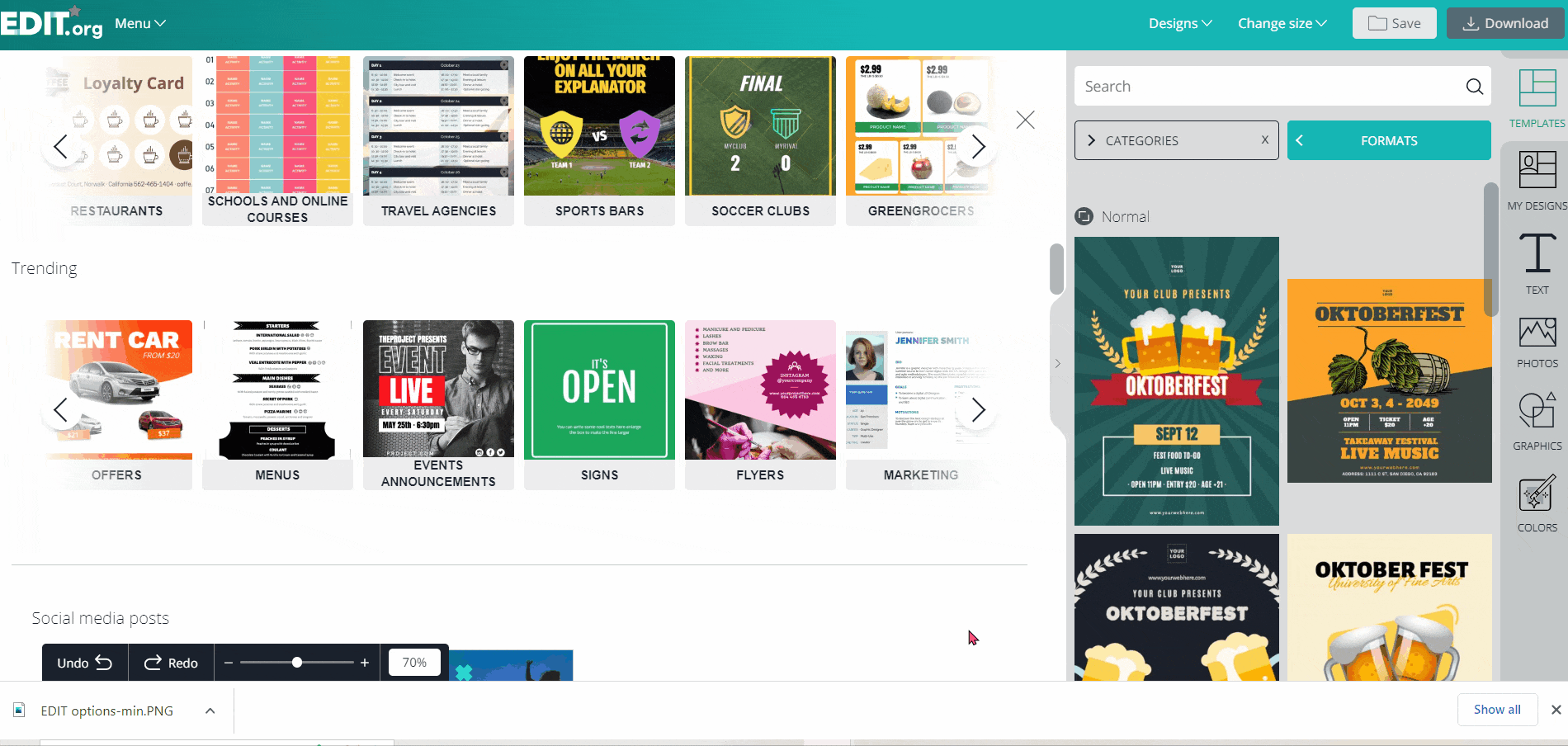 Once you've found a template that works for you, it's time to start editing it. Many of them are already practically ready to go. However, you'll likely want to add your own information to them. You may want to add dates, times and locations of any events. Or perhaps your email address, contact number and business address. It's important you add your business website to your promotional material – otherwise, how will anyone know where to find you? You can add in your own logos and images, change the font and text. There are options to change all aspects of the document.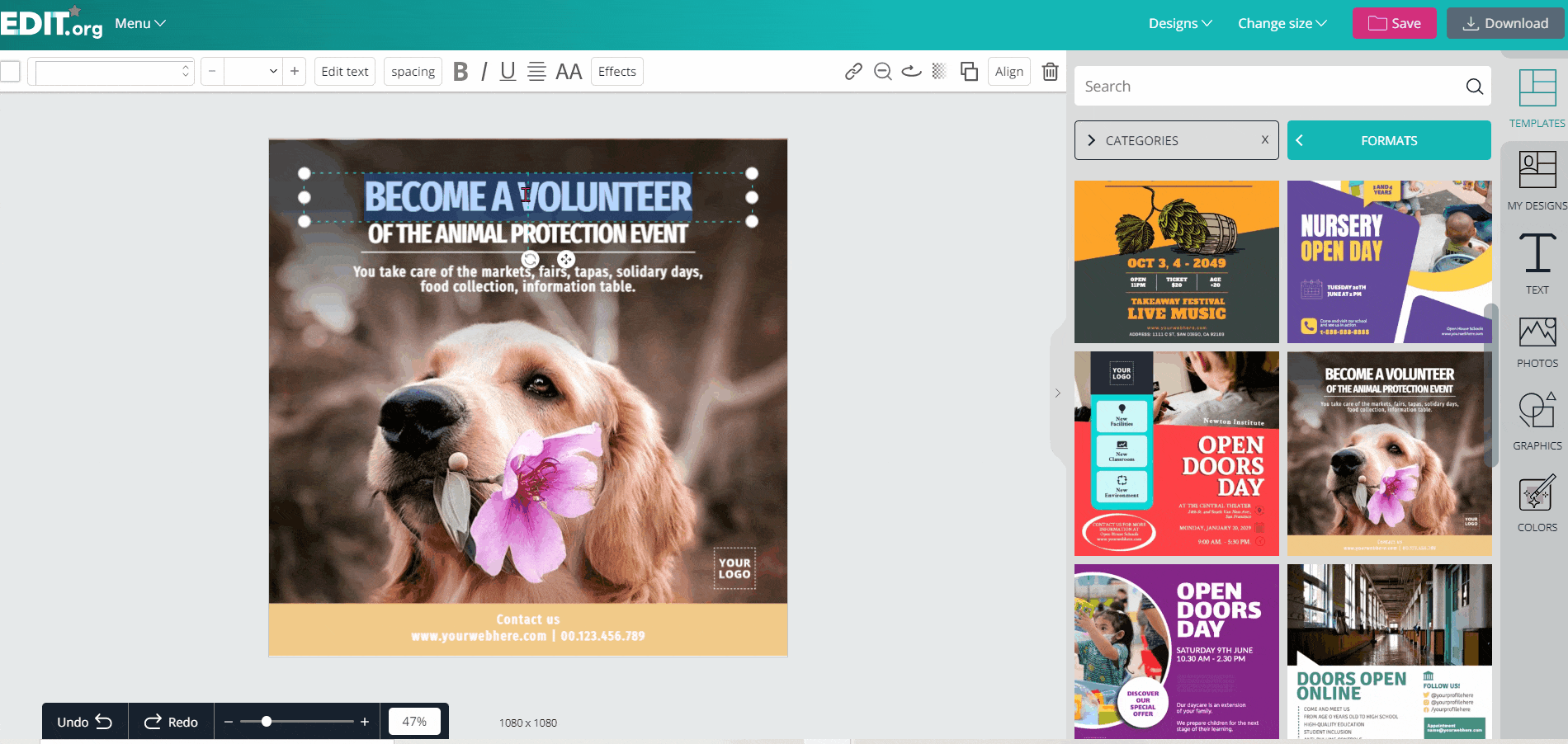 You'll never run out of various templates and editing options. You can create something that is completely unique to your business. Or, you could play it safe and stick with a pre-made design, simply adding in any relevant information you need. Their templates feel familiar, and that is because the styles and designs they offer could be found on any banner or promotional material you'd typically find a business using. The various holiday marketing tools they offer are like ones you'd expect to see. They're at a professional level, but anyone can use them. So, your business can stand out at a high level right from the start, without any experience!