With a 4.7 out of 5-star review, it's a pretty popular app. You can add filters, textures and borders to your images. Making it really easy to change up any photo you've snapped while on your phone. Why not give it a try and see how your images improve?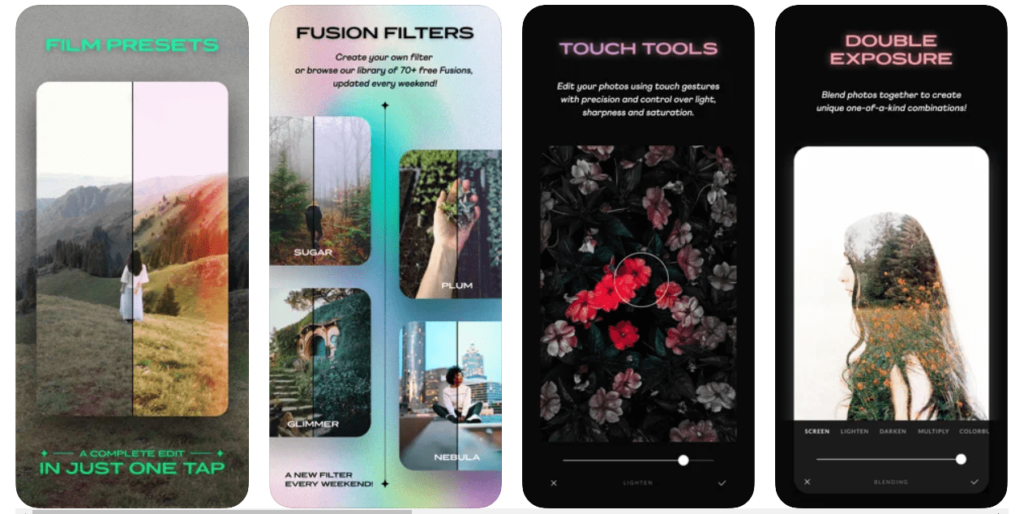 What is Afterlight?
Afterlight is an app on IOS created by photographers with the aim to make editing your images quick and easy. It takes away the stress that can come with editing software products, because with most of them, if you don't know how to use them it can be quite an intense learning process. You don't want to be spending hours on YouTube trying to master something that could be a lot easier. Knowing the idea came from photographers themselves is great because they're obviously looking for the best quality possible.
There are so many features you can add to your photographs. You might decide you want your images to look grainy, almost like they've been shot on 35mm film. Or perhaps you want bursts of light in your photos as though the sun has bounced through. There's a chance to turn a normal photograph into something unique. Being able to mess about with filters until you can find your desired look is a real privilege that in previous years we couldn't have imagined. Everything at one time had to be done in camera and any mistakes would show up, unable to be covered.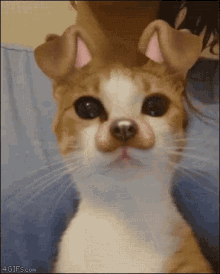 Does this filter capture my good side?
Modern day quality with an older twist
Smartphones these days have incredible cameras, so there's no need to go out and buy all the latest tech. Not only that but film cameras are unfortunately really expensive to run, arguably more expensive than ever. No one knows how to operate them any more and the demand just isn't there which drives the prices up. Along with these factors, there's also the cost of the equipment needed to develop the film after you've finished shooting. This doesn't come cheap which is why the few companies that still offer this feature charge such a large amount.
The filter options cover all sorts of eras. You could have instant film or a disposable camera style. Whichever makes your images pop the best. There are options for every type of image. Comparing it to your original shot, you'll see just how much of a difference it makes. Why not add a few different filters to brighten up your images? It might be that you find a look that fits your style perfectly, and you decide to set it as your preset for all future photos. Meaning your images will all look similar under the same filter options.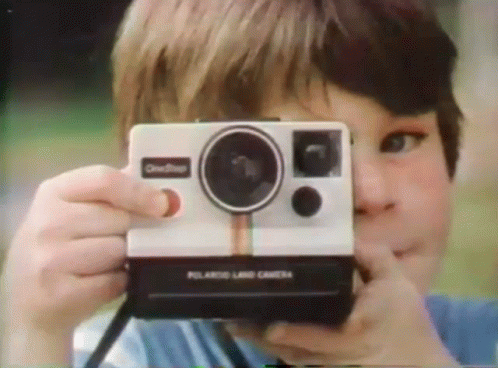 Shake it like a Polaroid picture…
How can it help you?
4.7 out of 5 suggests that it certainly is worth looking into. It isn't only old school filters that they offer. There are so many editing options. The service is paid for however you do get a free trial, so you can try it out before you decide to continue with it. There are so many preset filters already in their system, so you don't need to stress if editing isn't for you. Find one that fits your images and test them out. In fact, I'll list all of their features below, so you can have a read for yourself before searching it on the app store.
Please note the list below has been copied from the app store. This is what the creators have to say about Afterlight and all of its features.
130+ unique filters – Full access to our complete always-expanding filter library – created by photographers – you'll never need another app to find that perfect pairing for your photos.
20+ advanced tools – Full access to our complete always-expanding filter library – created by photographers – you'll never need another app to find that perfect pairing for your photos.
60+ textures and overlays – Add finishing touches to your photos with genuine Light Leaks made with real 35mm film, natural Dust textures, and film emulation techniques like shifting RBG channels with our Color Shift tool, the Chroma tool inspired by the effects of disposable film, and Double Exposure.
Frames and borders – Before exporting your final edit, add a border or apply an Instant Film frame, using a preset color or your own image as the background.
Artwork – 120+ hand-picked Fonts and 150+ original Designs created by us! Easily customize each layer with drop shadows, unlimited color options, masking and non-destructive layer management.
Fine print
Of course, all good things come with a catch or two. I wouldn't really consider anything here a problem that will pop up later down the line. It seems that Afterlight are extremely open with their users about what to expect. Being able to read real reviews helps because you can see what their current users have to say. There aren't many poorly rated comments on the app store which suggests you do get your moneys worth.
That's where we'll start, with the cost. If you want to give it a go, you get a 7-day free trial. I'd advise using it as much as you possibly can within this time, because I'm sure we've all made that mistake before. You download a free trial, forget about it, and before you know it, it's almost over, and you've learnt nothing. Meaning the trial was pretty irrelevant. Once you've moved past the trial period, you can pay in different ways depending on what suits you. A monthly membership is $2.99 which is less than a cup of coffee and if it's going to help you grow then why wouldn't you want to use it?
All for the price of a cup of coffee
You're unlikely to notice this payment being taken each month because it is such a small amount. Of course, not everyone has spare change every month, so it's understandable that this app won't be for everyone. It might seem cheeky that apps charge, however quite often this is, so they can give you a better service. They have more money to spend on resources and fixing bug issues. That way you're far more likely to have a smooth running app that's easy to navigate.
Alternatively you could pay for a years subscription or even a lifetime membership. The yearly price is $17.99 but if you're fully committed to paying for a years worth, you might as well go even further and pay for a lifetime pass. The lifetime membership is only $35.99 which doesn't work out much more than the yearly cost. Of course, I'd only recommend this if you're absolutely certain on the app. There's that saying no takesies backsies right? Well, that's the case here, if you commit to it, you should really know you're going to get your use out of it.
It might be a good idea to start off with the trial, move onto the monthly payment to try it out for longer and then just go for it and seal the deal with a lifetime membership. It seems a heavy payment for an app but when you think of competitors out there charging for editing software, it's quite reasonable. Does it have everything you're looking for though? That's a question only you can answer.
PUSH Tip: Read their privacy statement here.